The U.S.A. is home to some of the world's finest cuisine. You'll find some of the best, world-renowned dining options in America, and you guessed it, some of the most expensive as well. It goes without saying that you "get what you pay for," so it's fair to assume that shelling out hundreds of dollars on a single meal is going to get you a fine dining experience that you won't soon forget.
RELATED: 10 Most Successful Nickelodeon Stars Of All Time
Some of the restaurants on our list are frequented by celebrities that can attest to the fact that the food may be pricey, but the experience and flavors are worth every penny. Let's take a look at the 10 most expensive restaurant meals in America.
Click the button below to start this article in quick view
10

Chef's Table in Brooklyn Fare, Brooklyn, New York: $255
You can never go wrong with a Michelin-Three-Star venue, and there are a lot of things about this restaurant that are very right! The intimacy of this restaurant speaks for itself. Designed to be an exclusive and intimate dining experience, this restaurant has only 18 seats, and reservations are hard to come by. Food is curated on a personal level for each guest's dining pleasure.
Seafood and shellfish are the biggest hits as far as food options go, and the prix-fixe dinner of 20 small plates starts at the rate of $255 per person. Wine pairings are readily available, and don't forget the tip, folks! This isn't an economical food-stop, but it sure is an unforgettable one!
9

French Laundry in Yountville, California: $297
Classical technique and traditional recipes are the key to the success of French Laundry in Yountville, California. Chef Thomas Keller has received the Three-Star-Michelin rating for six (yes, six) years in a row. Unbeaten and never duplicated, the cuisine here is impeccable and the flavors practically dance on the plate in perfect unison.
RELATED: 10 Most Expensive Restaurants In China
Two tastings are offered daily for diners to select from. That's it. There's no menu or wide array of options to select from. The daily menu is cultivated for each dining experience based on that day's chef's choices. Known for their incredible seafood options, oysters, wild sea bass, and Caviar are regularly served, and just as regularly raved about.
8

Guy Savoy in Las Vegas: $375
Another Three-Michelin-Star restaurant makes our list! This restaurant is famous for their black truffle soup, red mullet fillet, and believe it or not, their frozen cauliflower mousse. This is the place you want to be if you're in the mood for something unique and full of flavor.
The 14-course innovation menu allows guests to sample the most elaborate food options that this French restaurant has to offer. The menu choices here are one-of-a-kind, and the flavors dance on your tongue with every bite. It's easy to spend $375 or more per person, and it's just as easy to justify the experience.
7

Joel Robuchon In Las Vegas: $425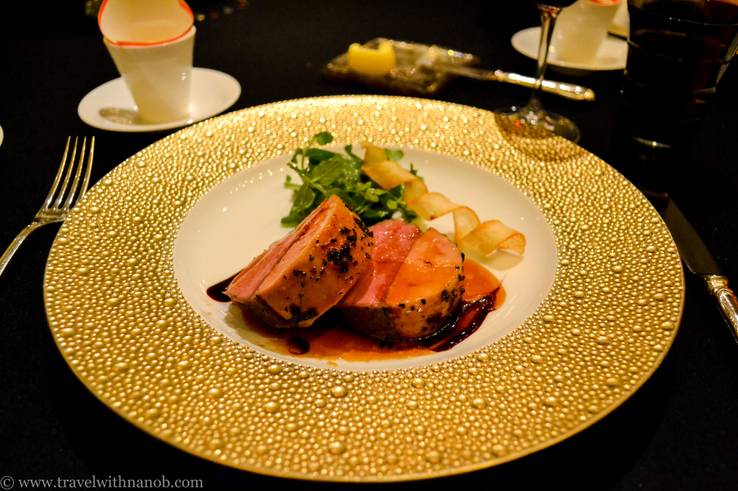 Moving on to fine French cuisine, you will not be disappointed after dining at Joël Robuchon' in Las Vegas, even if you do happen to blow $425 on a single dinner! The space itself is opulent and easily accessed, as it is housed within the MGM Grand Hotel & Casino. Robuchon is known to be the most highly esteemed modern French chefs in the world.
RELATED: 10 Most Expensive Restaurants In California
The wine list here is one to boast about, and the signature dish is to die for! The "La Langoustine" is a truffled langoustine ravioli with finely chopped cabbage. Failing that option, you can always order their 16-course prix fixe menu to indulge in all their favorite, hand-selected items.
6

Masa in New York City: $585
If you're craving sushi in New York City, the hot spot you won't want to miss lies within the Masa dining experience. Masa is the premiere spot for Sushi in this region, and caters to the swanky elite that don't mind dropping a whopping $585 on some delicious raw fish! This quiet, tucked away restaurant offers a secluded backdrop to a fancy meal. It lives up to its Three-Michelin-Star rating in both ambiance and food orchestration.
While the price tag is a hefty one, guests are certainly not dining on average cuisine. The fish used by the chef at Masa is flown in directly from Japan. The food here is exotic, perfectly flavored, and will satisfy even the most discerning palette.
5

Nobu In Los Angeles, California: $688
If you haven't eaten at Nobu, then you've missed out on one of the best dining experiences! Dining at Nobu is a must… if you happen to have $688 to spend on some fabulous food and drinks. This restaurant is known for its high-end Japanese charm and offers a seven-course Japanese A5 Wagyu Beef banquet that will blow your mind. The world is your oyster- oh and yeah – you can eat some of that too!
RELATED: 10 Most Expensive Michelin Star Restaurants
While they do offer some more economical options, this really isn't the place to go to just nibble a bit – because you'll still spend a lot! A Nobu dining experience should be on everyone's bucket list! Frequent diners of this restaurant include the Kardashians, Leonardo DiCaprio, Bradley Cooper, Mariah Carey, Justin Bieber, and The Beckhams.
4

Per Se in New York City: $325
When in New York, Per Se must be at the top of your sites to visit. This luxurious dining room is only outdone by the edible art served on every plate. Thomas Keller's restaurant has earned the "Outstanding Service Award" and goes a long way to demonstrate that it's not just the food that will blow you away at this restaurant, but their impeccable service and presentation as well.
After spending a minimum of $325 per person, you'd hope to be receiving a heightened level of customer service, and you definitely will at this restaurant. There are two 9-course meals that are offered daily, and this variety gives diners an opportunity to sample many different flavors and food options. Seats are available by the fire, and you'll never want to leave!
3

The Restaurant at Meadowood in St. Helena, California: $255 pp
Chef Chris Kostow is the genius behind this incredible restaurant in Napa Valley. The experience guests receive at this restaurant is simply unmatched. It's a completely customized and personalized dining experience designed to cater to every customer's personal needs and palette preferences. There is communication in advance of every reservation, after which the meal is custom-designed for later that evening.
RELATED: 10 Most Expensive Restaurants In Japan
Yes, that's correct – this award-winning chef with more accolades than we can list will ask what you want to eat, and create it to perfection for you later that same evening. This astounding restaurant experience means the options are endless, and your satisfaction is guaranteed. Meals start at $225 per person and up, based on the menu selections.
2

Saison in San Francisco, California: $248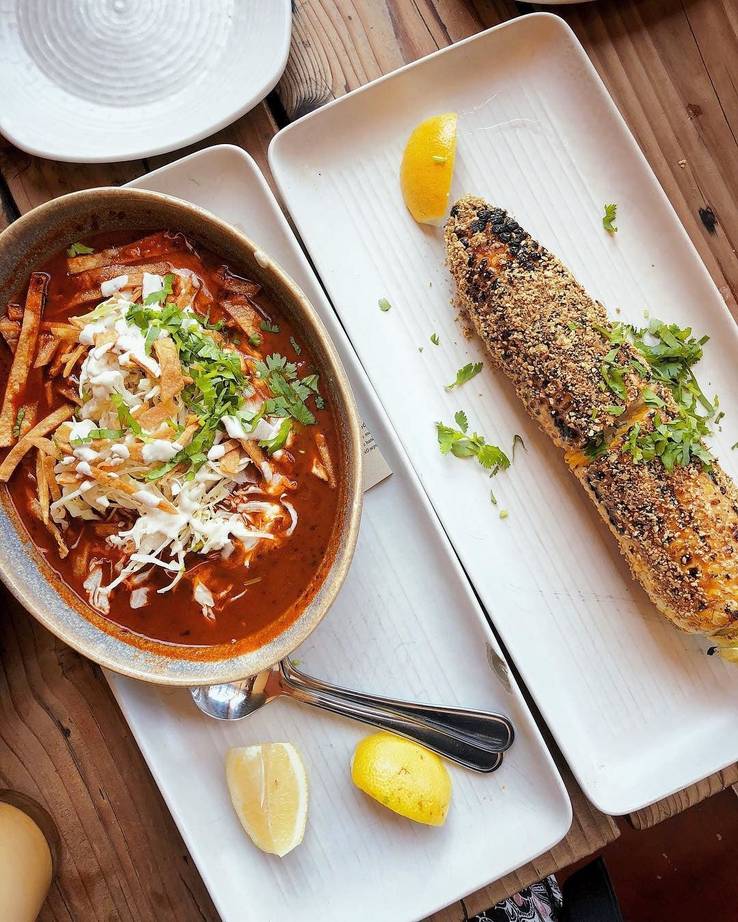 Receiving Three Stars from the Michelin Guide tells you everything you need to know about this restaurant! However, Saison is different than you'd expect at the cost of $248 per person. It's designed with comfort in mind and has a laid-back atmosphere which is so different than other fancy, stuffy restaurants within the same price range. The feature to this venue is its phenomenally designed open-kitchen, enabling diners to see their food at every stage of its creation.
Meticulous attention to detail and a reputation for unmatched fresh ingredients are among the reasons customers keep coming back. The menu starts at $248 per person, before drinks and gratuities, of course. Trout is the featured dish, and their salads are fresh, crisp, and flavorful. There are some pre-selected 8-course options, for those who want to sample many of the flavors of this fine establishment. A-la-carte ordering is accepted as well, and wine pairing is readily available to make every meal an unforgettable one.
1

Urasawa in Beverly Hills, California: $488
When dining in Beverly Hills, food options are plentiful – and costly. One of the most amazing meals you'll find in this upscale area happens to be in yet another Japanese restaurant. Urasawa has an impeccable reputation for fine food, and flavors that will tantalize your taste buds. Located in a shopping center just off Rodeo Drive, this restaurant is perfectly situated to cater to the high-end clientele that's looking for a unique dining experience.
Chef and owner Hiroyuki Urasawa actually trained under Masa Takayama, the world-famous Three-Michelin-Starred owner of Masa in New York. The specialty here is their 30-course omakase menu, which is priced at $395 per person before gratuity, and before any beverages are ordered…they can get pricey too!
NEXT: 10 Shocking Things You Didn't Know About America's Food Industry
Tags:Restaurants
Source: Read Full Article