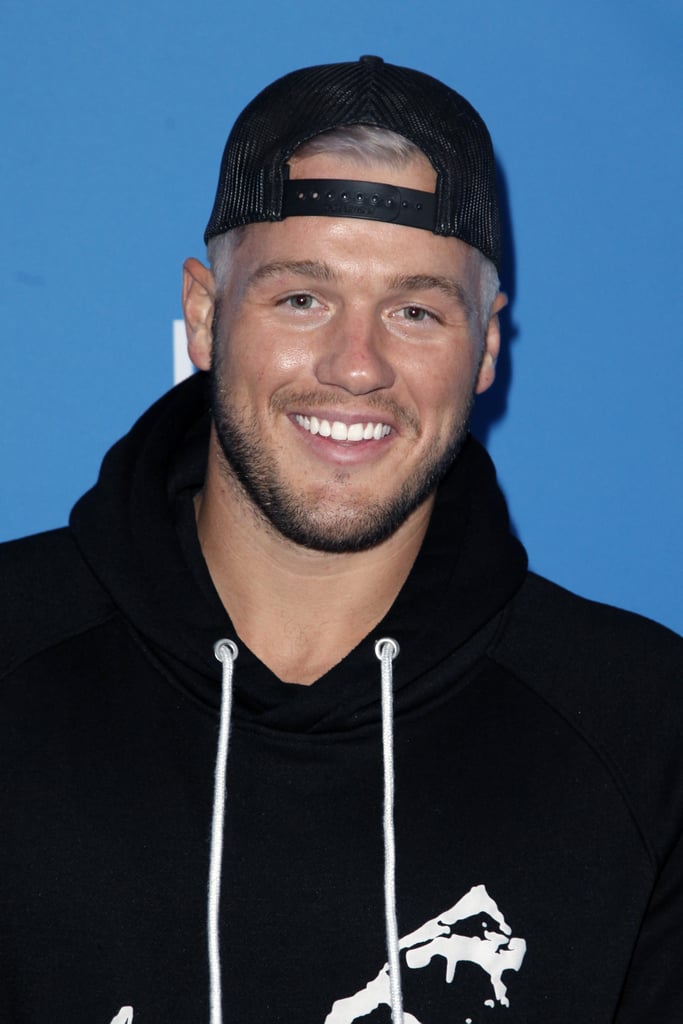 Colton Underwood Dyed His Hair Bleach Blond With a Hint of Silver, and He Looks . . . Good

Colton Underwood might have tried to be sneaky when he wore a baseball hat to an event on Thursday night, but fans noticed what's underneath: blond hair. His short, buzzed hair is no longer the brown color we came to know from his dramatic season of The Bachelor, and as unexpected as it is, he really pulls it off.
Underwood debuted the look at the seventh annual Ping Pong 4 Purpose celebrity tournament fundraiser at Dodger Stadium, and he gave an Instagram shout-out to celebrity hairstylist JayR D., who transformed Underwood at Hollywood's Sstagioni Beauty Studio. The stylist hasn't shared specifics, but Undwerwood's hair looks bleached with a slight silvery, ashy undertone.
The comments came pouring in when someone dropped Underwood's new look into the Bachelor subreddit. "He looks like Justin Bieber's older brother," one person said, which is definitely a good thing. "Lookin' like a skater boi," another said, which is also a good thing. Others pointed out that he sorta matches Cassie now, so do with that what you will. See more photos of Colton's new look ahead.
Source: Read Full Article