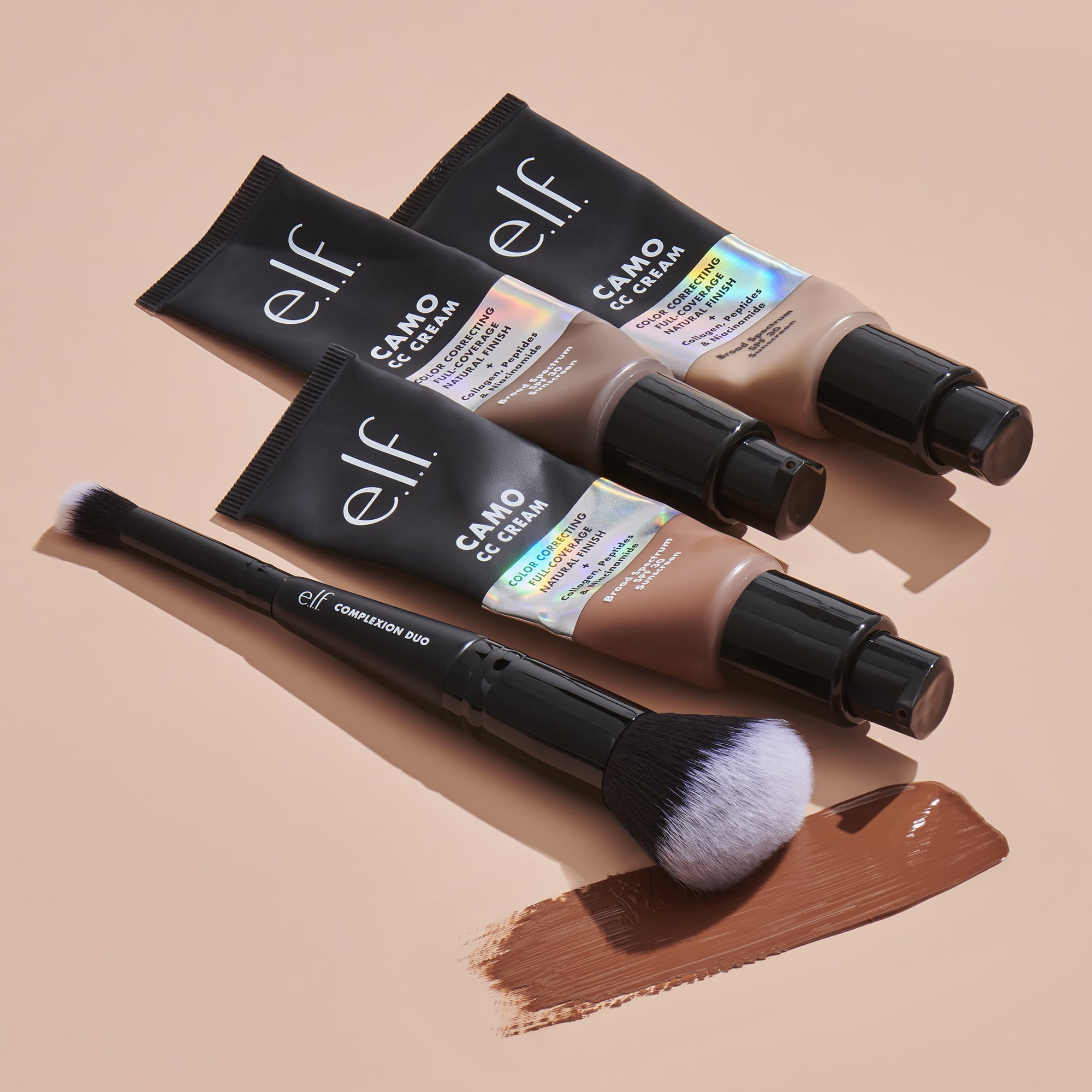 Foundation has never really been my thing. I know I'm lucky to feel that way; through the years, the majority of my complexion concerns have been easy to fix or mask with a bit of concealer. But coverage aside, the weight and look of foundation (on my skin, at least) haven't been major selling points either. CC cream is always my first choice.
Typically lighter weight and easier to work with (i.e., building up or mixing with other products) than foundations, CC creams are all around more versatile. Many of the formulas I've encountered also seem to be packed with ingredients that bridge that gap between makeup and skin care. My latest CC cream obsession? The e.l.f. Cosmetics Camo CC Cream ($14). Ahead, I'm sharing how it ticks all my boxes and makes my skin look and feel amazing.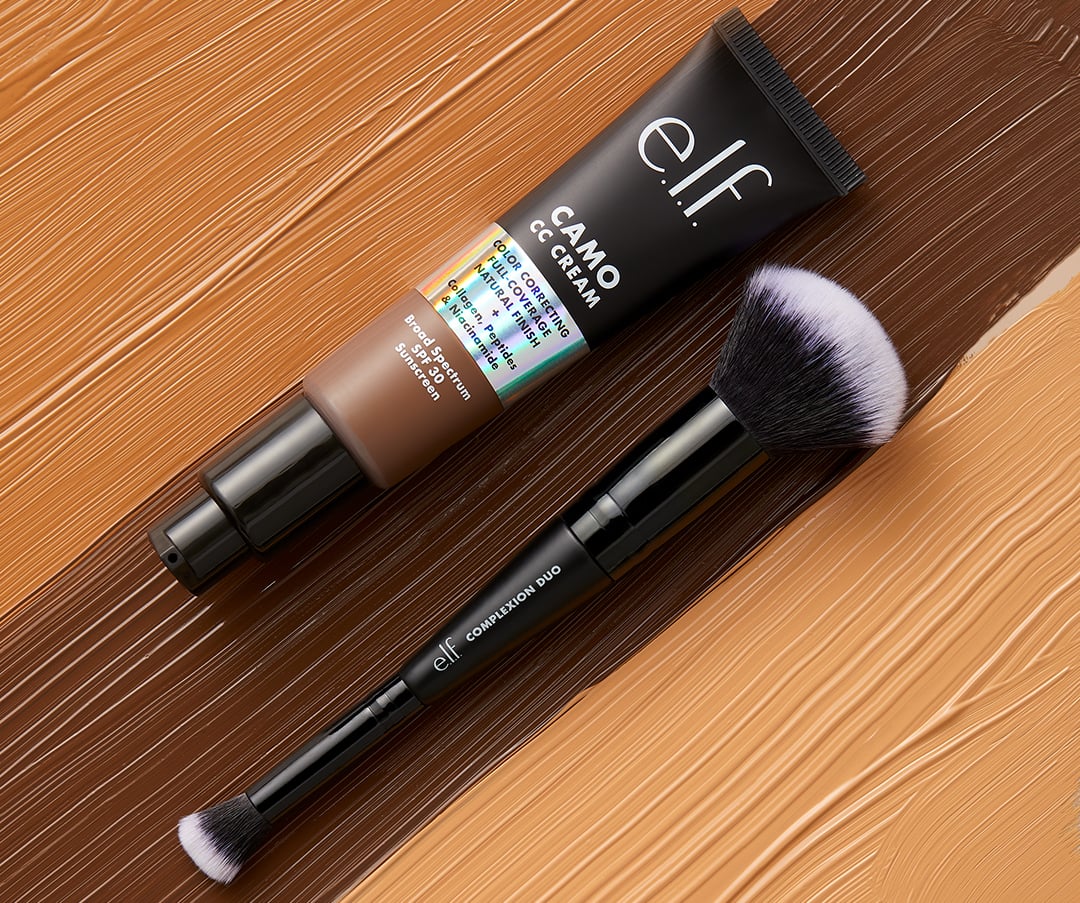 1. Buildable Coverage
There's a certain power in being able to customize your beauty products. The Camo CC Cream makes me feel like I'm wearing it versus the other way around; based on the application technique or tools I use, I can change the final result based on what my skin needs or the look I'm going for that day. From the first dab or swipe, it's a highly forgiving, medium-coverage formula, but it can easily become full coverage with an extra layer or two. It definitely hits that sweet spot between too sheer and so full coverage, it might as well be foundation.
2. A Natural, Skin-Like Finish
Next to coverage, a CC cream's weight and finish play a huge role in my overall feelings about the formula. Some liquid products can dry down extremely powdery — a dead giveaway that you're wearing face makeup. Others can turn my combination-oily skin into a shiny mess. All I really want is for my skin to look like, well, skin . . . no matter what may be on top of it. The Camo CC Cream does that flawlessly, and it's nearly weightless to boot.
3. Much-Needed Sun Protection
As a former beauty editor, I have no choice but to be a huge advocate for sun protection. I don't care if it's the middle of winter or I'm spending the day in the car. If my skin is going to see daylight at all, you better believe I'm wearing face sunscreen, or at the very least using products infused with SPF. One of my favorite features of the Camo CC Cream is that it's formulated with SPF 30 — and I can't even tell! It's a totally invisible (but insanely important) addition.
4. Built-In Skin-Care Benefits
With any beauty product, it all comes back to the formula. I'm happiest when I can tell that my skin loves what's on it — from glowing brighter to looking more hydrated. Popular skin-care ingredients like hyaluronic acid (my go-to for hydration), collagen (a skin-plumping protein), and niacinamide (for balancing and brightening) are usually to thank for that. You've probably guessed, but the Camo CC Cream has those, too. Can you see why I'm obsessed now?!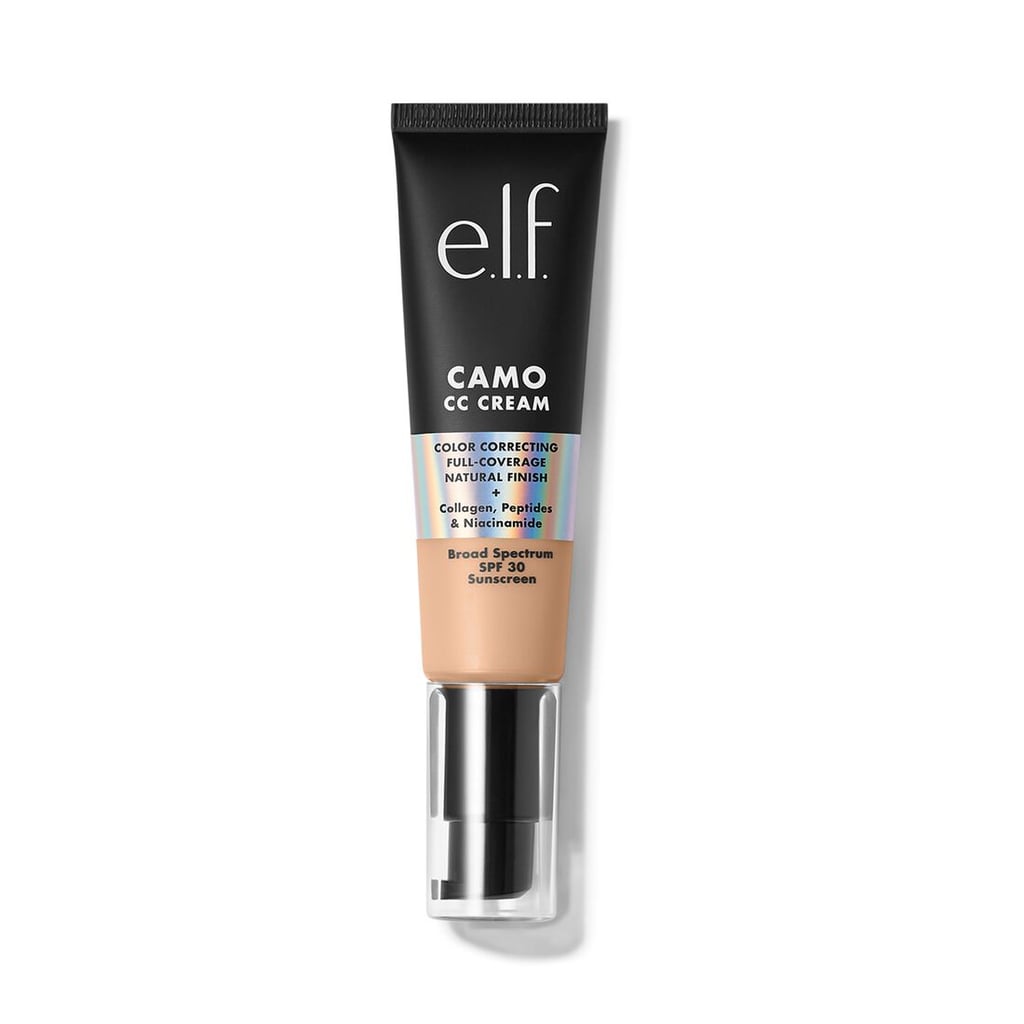 Source: Read Full Article