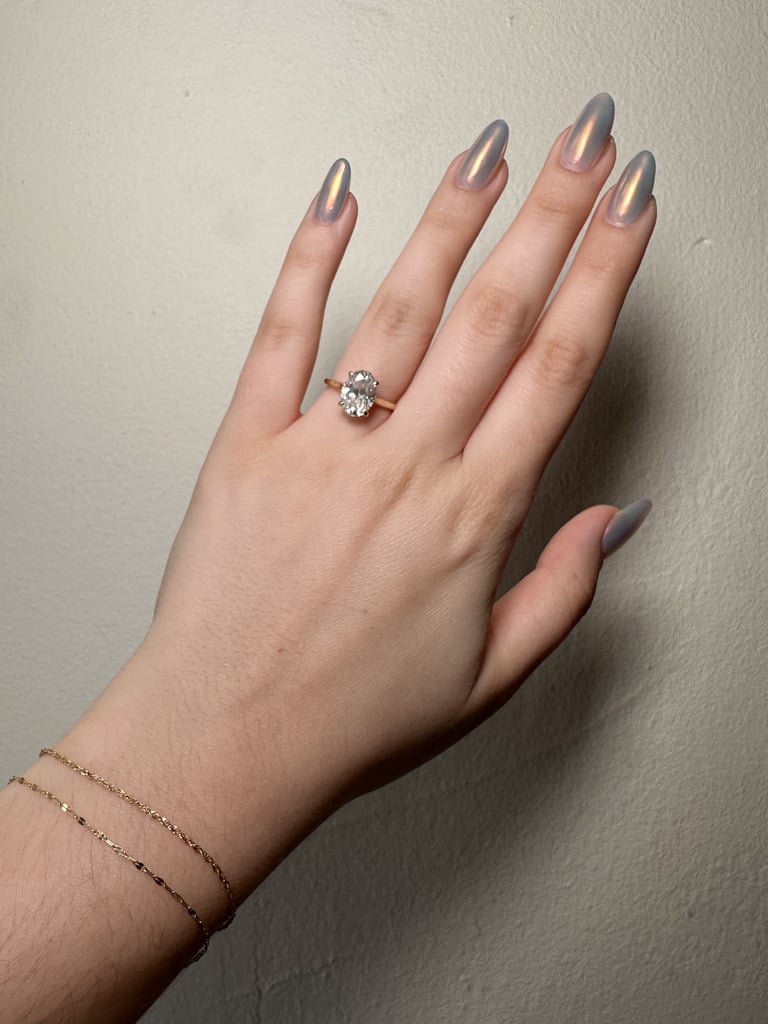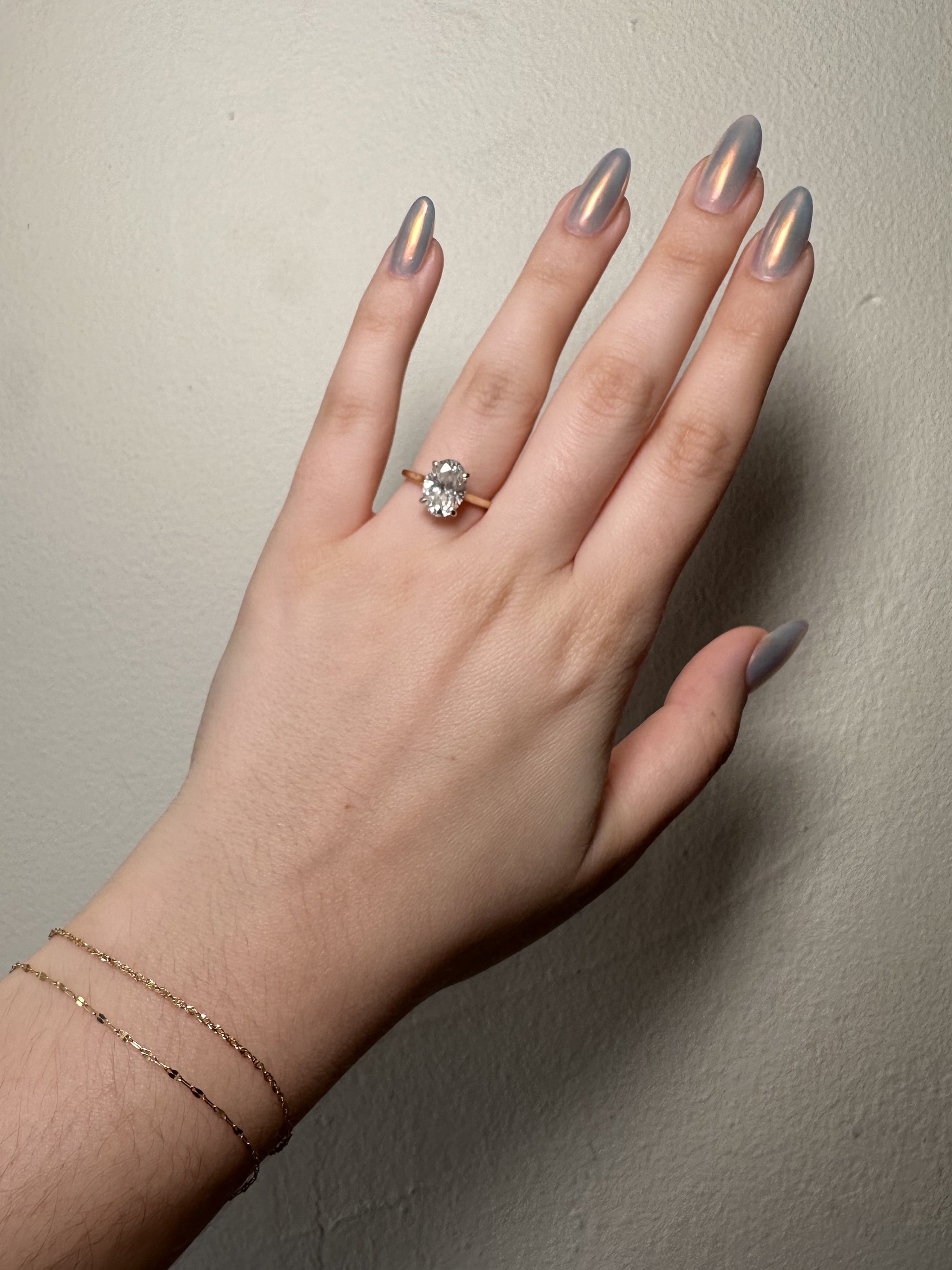 I don't think I'm the only one who finds the task of picking their next manicure exciting but also really daunting. When I get my nails done professionally, I usually go for Gel-X extensions and make them last for an entire month before even thinking about getting them redone, meaning whatever I pick, I better really, really like it. In the past, I've tried swirl nails and a classic french manicure with a twist, but this time, I wanted something that toed the line between neutral and fun, which is how I landed on these "mermaid" nails.
Leading up to my appointment at Vanity Project in New York City, I had scrolled through countless nail ideas on Instagram in search of inspiration. A lot of chrome nails caught my eye, but I didn't want just your average silver or "glazed doughnut" look. I ended up stumbling on a set that looked as if it almost shifted colors in the light with hues of silver, blue, and red. Upon further digging, I discovered the look was referred to as "mermaid effect" nails. They're quickly becoming a favored choice with the "mermaidcore" beauty trend that's sweeping the industry, spurred by Halle Bailey's "The Little Mermaid." The color is reminiscent of the inside of a beautiful seashell or mermaid's tail. I thought the look was fun for summer while still being neutral enough that I wouldn't get tired of it after a week.
To begin, we applied the Aprés Neutrals Gel-X Chloe Natural Almond Tips ($15) in the medium length to each of my nails to give them a soft, pinky-beige base color. Then it was time to add the chrome finish. We debated between three different shades of chrome before ultimately deciding on something like the Born Pretty Chrome Powder in Auroras Mermaid Pearl ($6) (you can also get the same reddish chrome finish from the Aprés Nail Heavenly Top Geloat ($70) in the shade Cherub). Using a small sponge, my manicurist rubbed a layer of the chrome powder on each finger, buffing it in until it went from a white silver to a silvery red. After curing under the UV lamp, we added one more layer of chrome powder on top to really punch up the color before sealing it in with a topcoat.
The final result: silver, reddish, and pale-blue tips that appeared to change colors right before your eyes. The combination of the hues created a striking resemblance to beautiful fish scales without being too on the nose.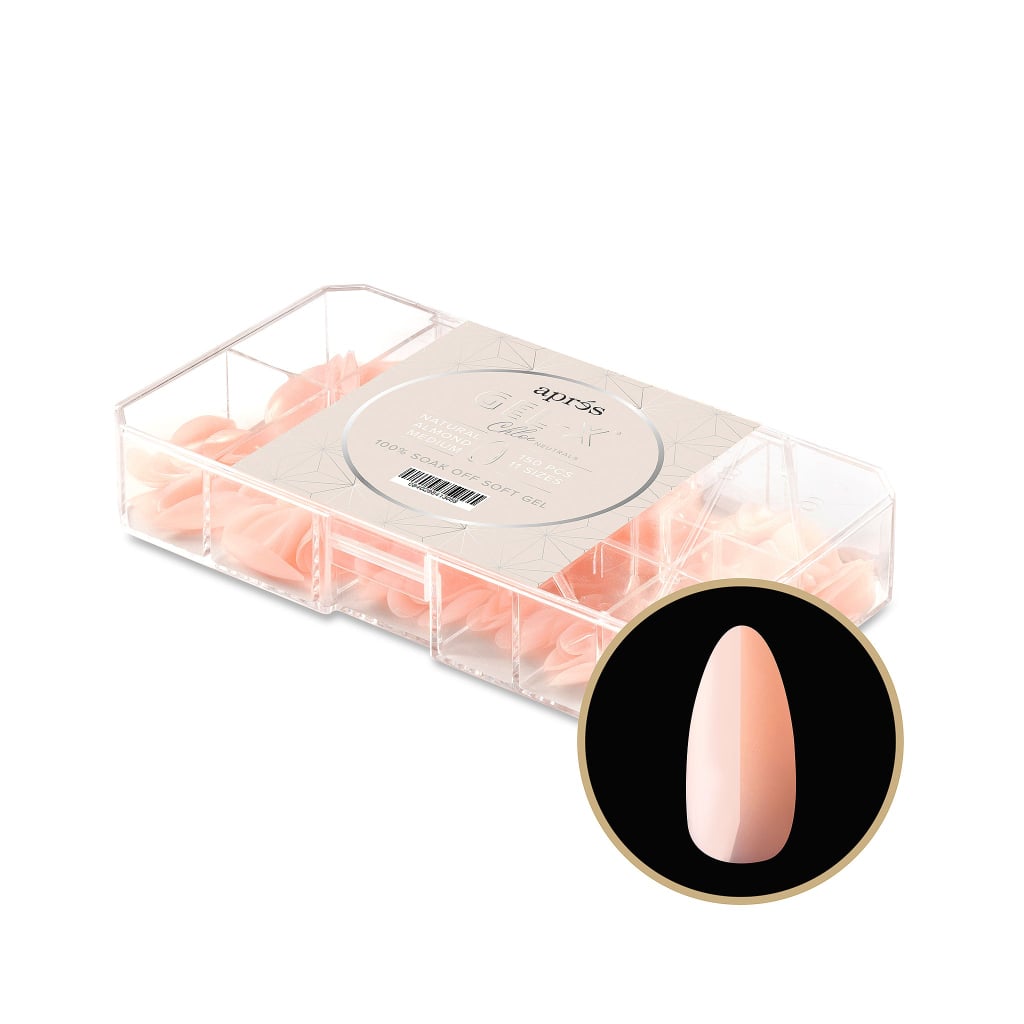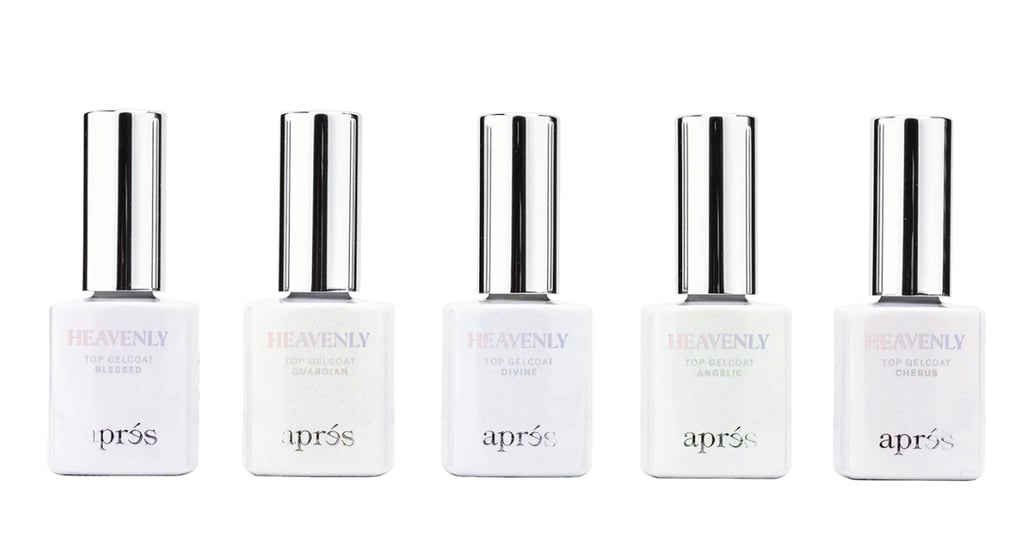 Source: Read Full Article