There's nothing that can change your entire makeup look like eyeliner can—two simple swipes and your lash line looks thicker, your eyes pop, and you can even change your eye shape if you're in to mixing things up, too.
But for me and my Indian upbringing, eyeliner—traditionally made of charcoal known as "kajal"—is so much more than a beautiful part of my makeup routine. Historically, kajal was worn to ward off the evil eye, known as "nazar". Parents lined their children's eyes (yes, even the baby boys) with thick layers of black kajal to keep them clear of any curses.
Newly-launched, South Asian-owned beauty brand, Kulfi (named after founder Priyanka Ganjoo's favorite ice cream-esque dessert) is taking back the fear-based foundation of kajal ($20, Kulfi) with its slogan "nazar no more". The modern take on kajal features a range of five eyeliners, from neutral black and brown (my personal fave!) to emerald-toned red, blue, and purple.
Here's how Kulfi's range of kajal quickly became my favorite eyeliner to use: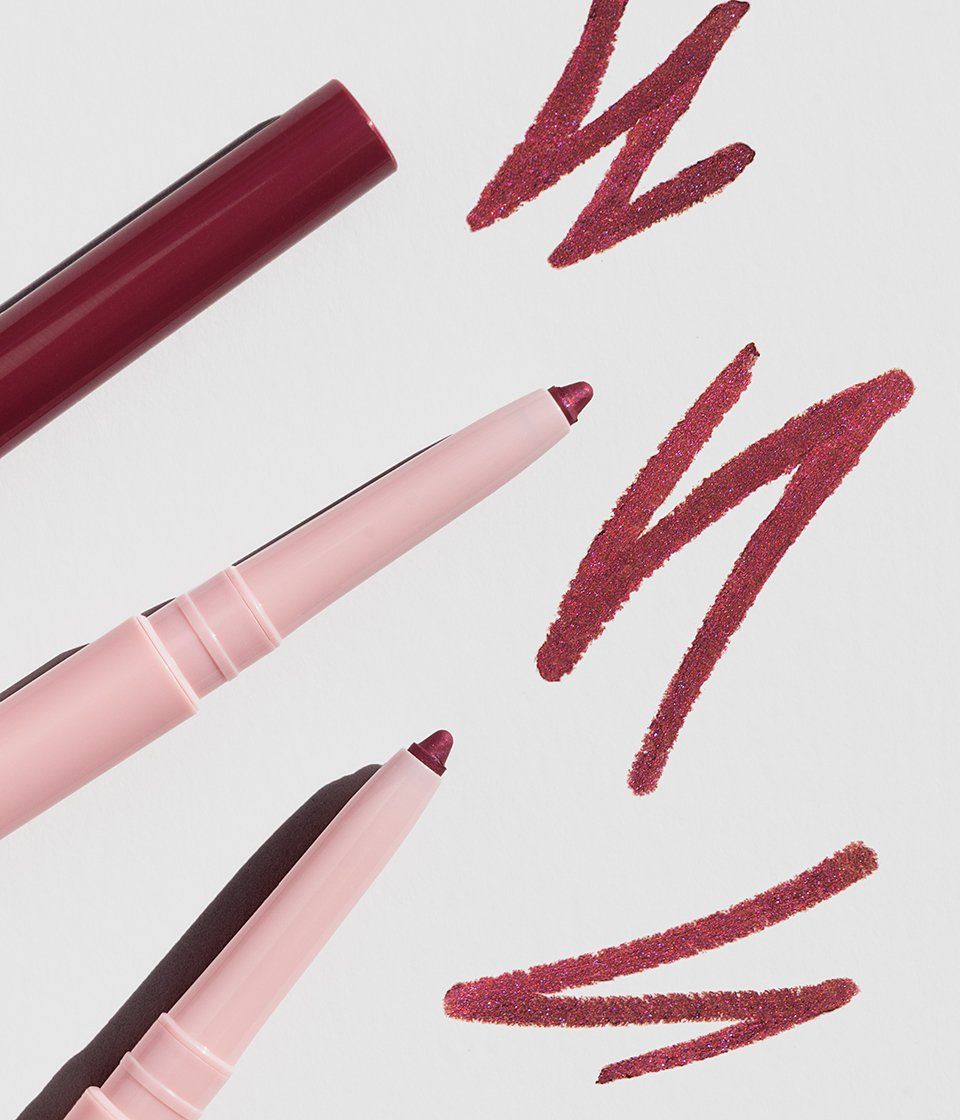 Kulfi celebrates South Asian culture.
Founder Ganjoo built Kulfi out of her dissatisfaction of not seeing people who look like her in the beauty industry. The brand's mission is to celebrate South Asian culture. By putting women who look like her at the forefront of her brand, the hope is to be a part of dismantling the tokenism and appropriation of our culture that has existed in the beauty industry for decades.
These eyeliners stay on till I wash them off.
I never really had a holy grail eyeliner because most everything I tried would either fade or melt in to my under eye area by the time happy hour rolled around. No matter what color I choose from the range, these eyeliners are super pigmented and stay that way till I physically take them off with makeup remover.
In my experience trying highly-pigmented, long-lasting liners, they dry out easily, feel uncomfortable with application, and can even leave your eyes feeling dry and uncomfortable. I've been using these Kulfi liners for months and they glide on my sensitive waterline and lids like butter.
I use every color in the range.
Everything I put on my face is either black, brown, or gold—it's a rare occasion on which I'll don pink eyeshadow, and blush has never been my thing, mostly because the majority of eye and face products I try don't fit look natural on my medium skin tone.
With Kulfi's eyeliners, however, I use every shade—yup, even the purple. The colors are all a delightful mix of warm and cool undertones whereas most colorful eyeliners on the mass market are just one or the other. I do mostly use the brown on my waterline on a day to day basis because I like the natural look of adding a bit of warmth to my eyes and thickness to my lash line, but when I'm feeling a bit more daring I reach for the purple shade.
I haven't done this yet, but I know people who have filled in their entire lids with the purple pencil to function as eyeshadow, or used the blue eyeliner to try the outerline trend. Either way, you can't go wrong—the range has become a staple in my makeup arsenal that I know I'll be repurchasing again and again.
Source: Read Full Article