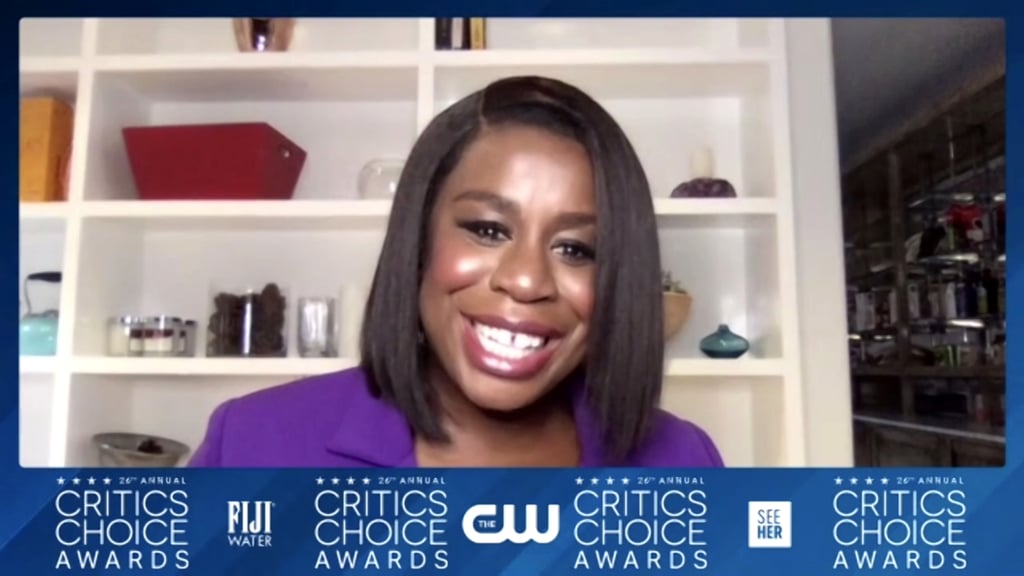 The Bob Haircut Was All Over the Critics' Choice Awards, and BRB, We're Calling Our Stylists

Yes, Alan S. Kim soft-sobbing through his acceptance speech for best young actor was the cutest moment to come from the Critics' Choice Awards by far, and Emma Corrin accepting hers without makeup was the big boss energy we want to bring into the week, but there was another thing not to be missed during Sunday night's show: all the bob haircuts. They were everywhere you looked.
Whether it was a new style — like in the case of Uzo Aduba's blunt cut — or just a slight tweak on an old favorite (we see you, Kristen Bell), there were just as many bobs as there were connection lags . . . except these, we're sure, were a lot more welcome for viewers at home. Some stars wore them stick-straight, while others added bangs or some waves. Even Jurnee Smollett offered up a cool new way to style the bob (and spoiler alert: it's pretty slick). Check out the trophy-worthy styles for yourself ahead.
Source: Read Full Article