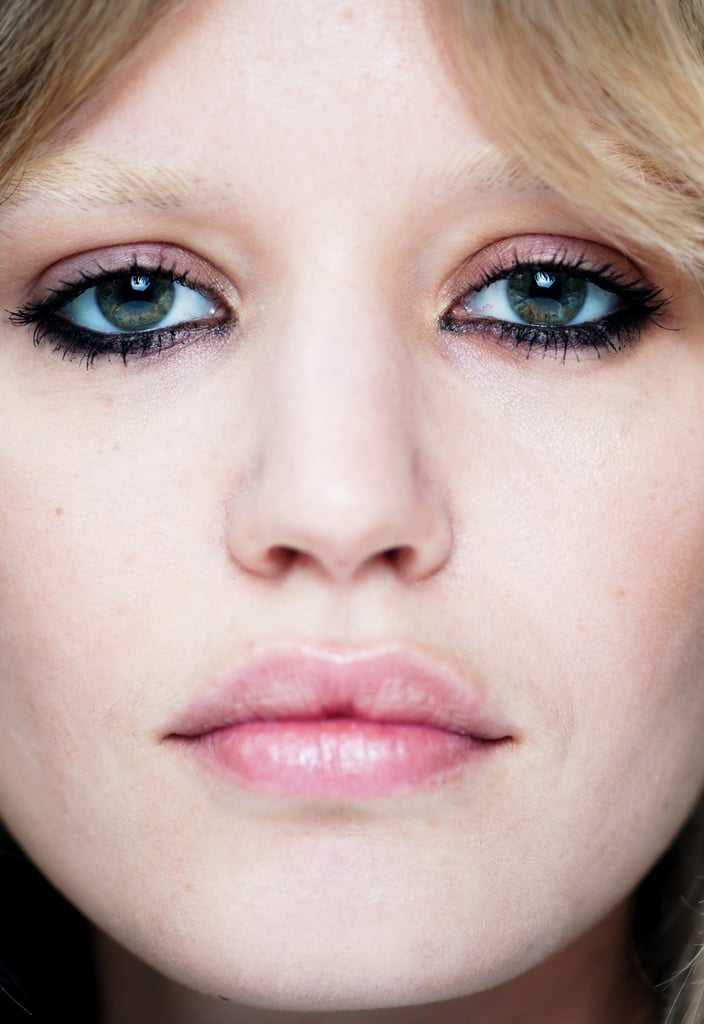 The "Reverse" Eyeliner Trend Will Really Make You Stand Out This Summer

Eyeliner is one of the easiest components of a makeup look to customize — you can make it cat-eye inspired, graphic, bold, or geometric. For those who struggle with creating perfectly symmetrical wings, there's a new makeup trend that's popping up all over Instagram for summer that's way more beginner-friendly and just as cool. Enter: the "reverse" eyeliner trend.
Instead of lining your eyes the traditional way, along the top, the reverse eyeliner trend involves applying liner to only your bottom lash line. This creates a dramatic, eye-popping look. As with any makeup trend, the specifics are up to you — you can use neutral-colored eyeliner like black and brown shades or opt for a fun, colored liner instead. To take the look even further, you can even use glitter or metallic finishes.
"People are taking more and more risks with their makeup recently and are excited to try something that might be bolder than you're used to," celebrity makeup artist and Deck of Scarlet brand partner Etienne Ortega told POPSUGAR. "For those people that don't want to use eyeshadow in their everyday routine, eyeliner is a great way to elevate the look, without distracting from the overall vibe."
The reverse-eyeliner trend is bold enough to wear with just a few swipes of mascara and nothing else on your eyes or, for a more high-glam look, with eyeshadow. By following your lower lashes with the liner, creating a smooth line is a lot easier than free-handing a wing or graphic design. Try re-creating the look at home with the Almay All-Day Intense Gel Eyeliner ($7), What's My Line? Longwear Eyeliner ($14), or Deck of Scarlet Dual Drama Liquid Eyeliner ($28). "The pearl formulation makes it the perfect metallic to catch the light," Ortega said of the liner.
Keep reading for more reverse-eyeliner inspiration.
Source: Read Full Article