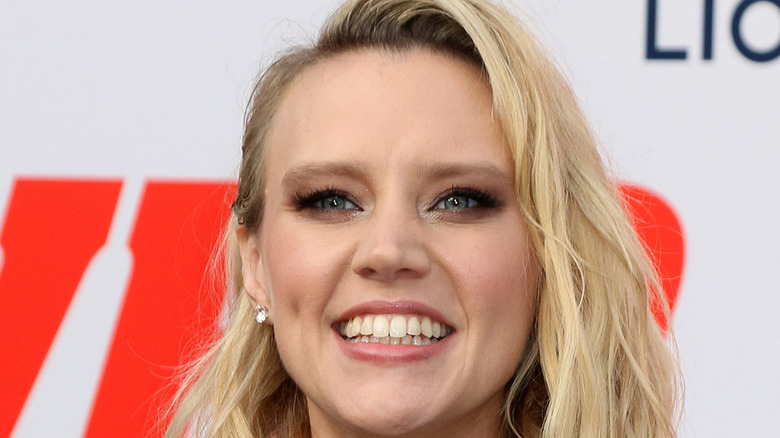 Kate McKinnon is the lovable comedian and actress whose career was launched into the stratosphere following her scene-stealing turn in 2016's all-female "Ghostbusters" reboot. After more than holding her own alongside comedy heavyweights Kristen Wiig and Melissa McCarthy, as well as her "Saturday Night Live" colleague Leslie Jones, McKinnon nabbed high-profile roles in movies including "Bombshell," alongside Nicole Kidman and Charlize Theron, and "Rough Night," with Scarlett Johansson and Ilana Glazer (via IMDb). 
Still, "SNL" remains her calling card, thanks to the LGBTQIA+ icon's hilarious takes on everybody from Hillary Clinton to Ruth Bader Ginsburg. McKinnon typically spends hours in the makeup chair transforming into various characters, as a behind-the-scenes video solidified, but she always shines on the red carpet too. Taking care of her skin is clearly a major point of interest, as it is for McKinnon's go-to makeup artist, who shared her best serum pick. 
Model-perfect skin like Kate McKinnon's is worth the investment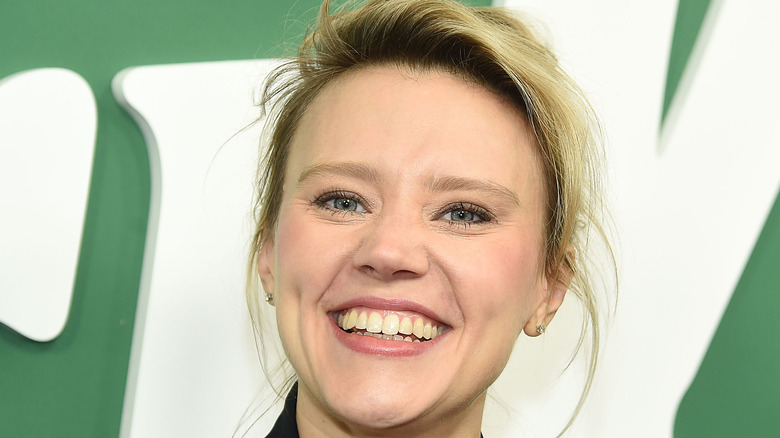 The talented Christine Nelli, who regularly tackles Kate McKinnon's makeup as well as taking care of Justin Timberlake's grooming needs, shared with Byrdie her choice for a skincare serum that will give anybody camera-ready skin. Singling out Caudalie's Premier Cru the Elixir, Nelli explained simply, "It keeps my skin soft and glowing." You can pick up a bottle yourself for $89 from their site, so it's not exactly budget-friendly. However, for engineering model-perfect skin, Nelli's chosen serum is a lot cheaper than Botox and many other high-end beauty treatments. McKinnon, meanwhile, is incredibly low-key when it comes to self care. 
She memorably told fellow comedy icon Jerry Seinfeld, during an appearance on "Comedians in Cars Getting Coffee," that her favorite part of her beauty routine is removing false eyelashes once she's done. "To be fair, often, I'm in full makeup, a dress and heels," McKinnon reasoned, admitting there's nothing better than coming home and removing all that artifice (via PureWow). Unsurprisingly, the "SNL" star marches to the beat of her own drum, advising Glamour, "I've generally done better when I tried to ignore how I think something 'ought' to be done and just listened to the bizarre little worm that lives in the apple of my heart." 
Source: Read Full Article