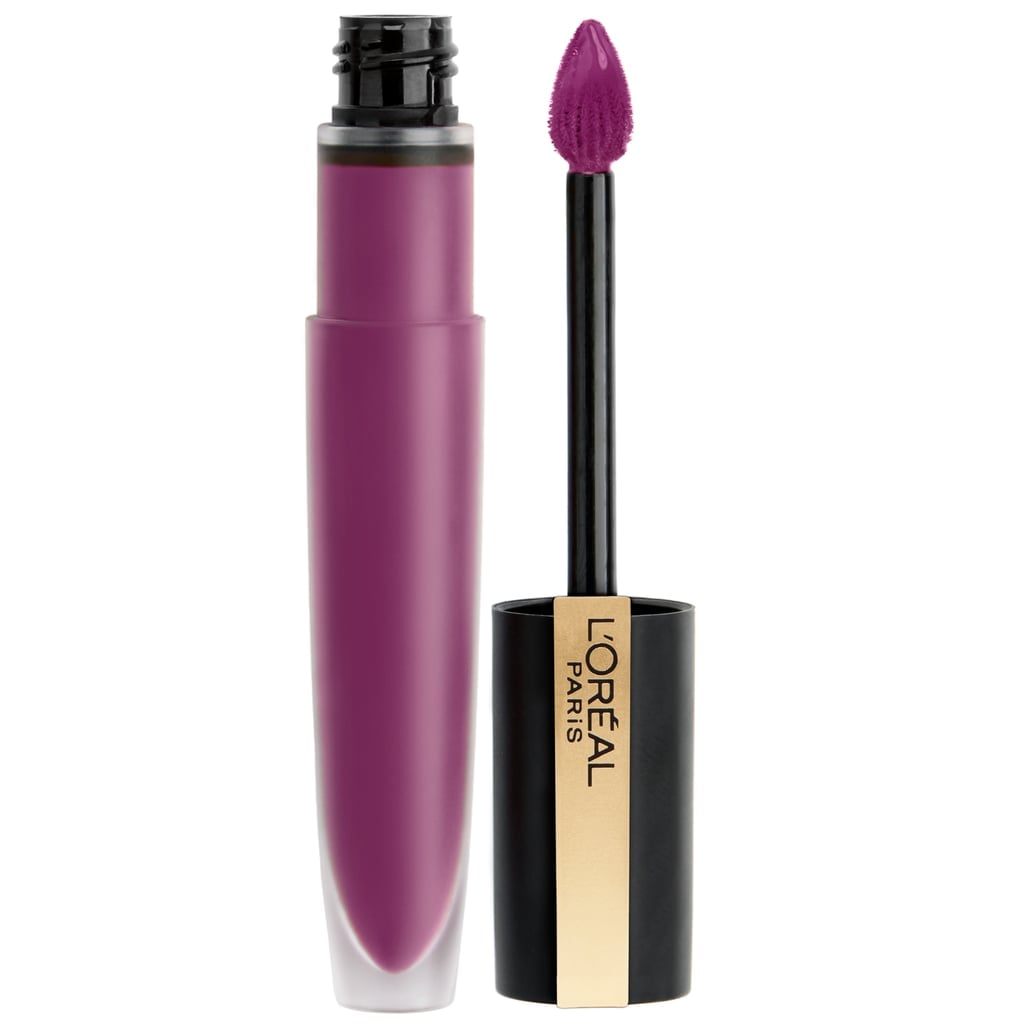 My research on long-lasting, budge-proof lipsticks has been extensive, and I found the L'Oréal Paris Rouge Signature Matte High Pigment Lightweight Lip Ink ($12, out in January) to be the champion of that category.
At first glance, it looks like a typical liquid lipstick, but pull out the wand and you'll see a pretty unique applicator, which looks like a tilted, flattened teardrop with a mega-sharp tip. This helped the formula slip on precisely where I needed it with ease, and though the layer that deposited onto my lips was thin, it still slightly emollient — like water on my lips. Then, as I smacked my lips together, the formula quickly dried down as if nothing were there. I was just left with a lightweight, opaque color that covered up any hyperpigmentation I had, and that wouldn't move, feather, or smear. I sipped on a glass of water throughout the day while I had it on and there was no transfer. I even bit into a holiday pastry — still no movement.
The formula has been lasting longer than some of my best liquid lipsticks, and I'm absolutely shook at how affordable it is. I can't wait to collect all of the shades.
Source: Read Full Article