Reality star Kristin Cavallari and NFL quarterback Jay Cutler are getting divorced after 10 full years together, and in the span of less than a week, it's become the messiest thing ever. Other than my hair/apartment/general life hahaha. *cries*
Jay and Kristin initially said they made a "loving conclusion" to split and have "nothing but love and respect" for each other, but the past few days have been full of cheating rumors, allegations of "inappropriate marital conduct," custody battles (they have three kids!), and the world's most tense living situation. Barely a day goes by without a new plot twist, so here's a helpful timeline for everyone feeling confused/highly invested, aka me.
April 21, 2020
Jay Cutler quietly files divorce documents, listing his and Kristin's official date of separation as April 21 (aka that same day).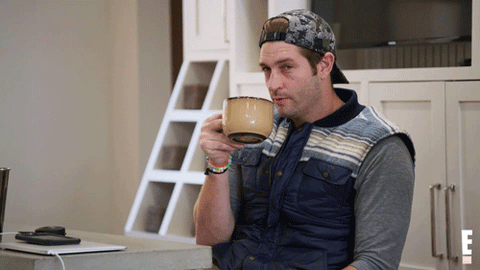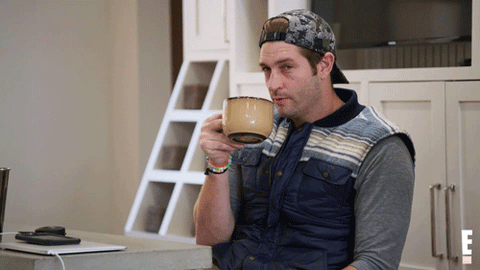 April 24, 2020
Kristin files her own divorce documents, and she lists their date of separation as April 7. Intriguing.
April 26, 2020
Kristin and Jay drop news of their divorce on Instagram. Honestly, it seems like they still have a lot of love for each other judging from their matching captions:
https://www.instagram.com/p/B_c7Xe9HnB_/?utm_source=ig_embed&utm_campaign=loading
A post shared by Kristin Cavallari (@kristincavallari)
https://www.instagram.com/p/B_c8SrDHGWT/?utm_source=ig_embed&utm_campaign=loading
A post shared by Jay Cutler (@ifjayhadinstagram)
April 27, 2020
It takes only one day for the internet to jump to conclusions about Jay potentially cheating on Kristin with her best friend Kelly Henderson (which we saw play out on Very Cavallari). But! A People source shuts this down, saying Kristin and Jay's split had "absolutely nothing to do" with infidelity—they're simply in different places.
Yeah…keep reading.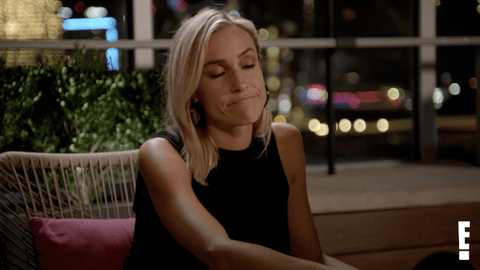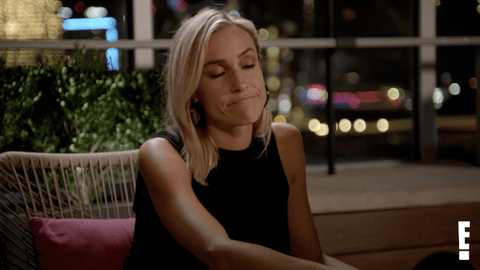 Later That Day
Entertainment Tonight gets its hands on Kristin and Jay's divorce documents and yikesyikesyikesyikes. Kristin cites "marital misconduct" and "irreconcilable differences" as the reasons for the split, alleging that Jay "is guilty of such inappropriate marital conduct as renders further cohabitation unsafe and improper." She also claimed that "any misconduct alleged or implied against her in the complaint for divorce was in response to and/or as a result of misconduct on behalf of the Husband."
The documents also reveal that Kristin wants primary custody of their children, while Jay wants joint custody because apparently he's "the available at-home parent and primary caretaker"—something Kristin denies.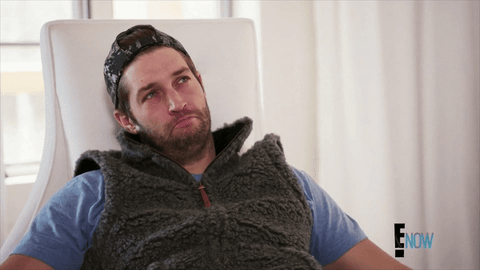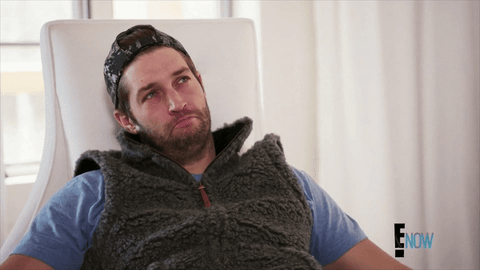 April 28, 2020
An Entertainment Tonight source says that "Kristin filing for primary physical custody upset Jay" and "Kristin has made comments about possibly moving back to L.A., which is also a concern of Jay's, as home for the family is currently Nashville."
On top of that drama, Us Weekly sources emerge claiming Kristin and Jay accused each other of cheating before their split. "The word around Nashville is they really just don't like each other anymore," a source says. "They would accuse each other of cheating but nothing really solid. They are both very stubborn and bump heads a lot and neither backs down."
April 29, 2020
In a plot twist truly no one expected, it's revealed that Kristin and Jay are living together amid their divorce drama. A source tells E! News, "Things are very tense between Jay and Kristin right now. They are on opposite sides of the house and only communicate in regards to the children's needs. They have barely spoken since the Bahamas trip. It's really a power struggle between the two of them."
That same day, sources claim Kristin was "blindsided" by Jay's divorce filing on April 21 and was "caught off guard" by Jay claiming he was "the available at-home parent and the primary caretaker of the parties' minor children."
April 30, 2020
Kristin goes in, filing new court documents that accuse Jay of all kinds of things, including…
(A) Not Letting Her Buy a Home
In the documents, Kristin claims that "things were so bad in the marriage," she started looking for another home, even putting an offer on a property, which Jay "never objected to." Flash forward to their split, and Jay allegedly prevented Kristin from buying a new house unless she agreed to his custody plan.
(B) Arguing in Front of Their Kids
Kristin put this pretty bluntly in the court docs, which read, "Husband makes inappropriate statements to and about Wife and attempts to draw her into an argument in front of their minor children. Now that Husband has announced he will not leave so Wife can exercise parenting time with the children, Wife fears the situation will escalate."
Also April 30, 2020
A source (presumably from Camp Kristin) tells People that Jay "would make her cry all the time during production. He talked down to her and belittled her," and eventually, "she couldn't take it anymore."
I think we can officially say that at this point, the divorce has entered Operation PR Battle.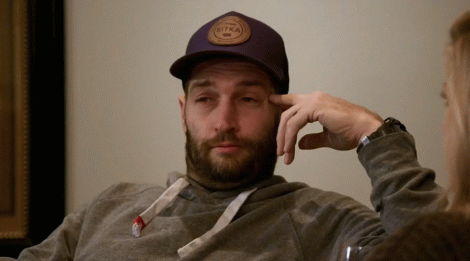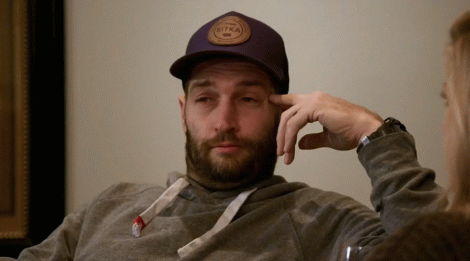 May 1, 2020
Kristin and Jay finally work out their living situation, and an insider tells Us Weekly that "Kristin stays at the house three days, then Jay stays at the house for three days. They are three days in the house on, three days off. Then she goes to a friend's or he goes to the Bancroft house." (Note: "The Bancroft house" is the couple's second home in Nashville.)
May 2, 2020
Just when it seemed like things couldn't get any messier, Kristin's ex-BF Kelly Henderson's name pops up in the news again. As a reminder, there were rumors that Jay cheated on Kristin with Kelly, and at the time, Kristin said, "Not for one second have I ever thought that it was true."
Cool-cool-cool, but let's talk about Kelly thirstily posting a photo of a dude who looks suspiciously like Jay to her Instagram feed. I mean…this doesn't not seem on purpose.
https://www.instagram.com/p/B_qi1vsnvgv/?utm_source=ig_embed&utm_campaign=loading
A post shared by by Kelly Henderson (@velvetsedge)
May 3, 2020
Update! A source (Kristin's rep, is that you?) tells E! that Jay is *not* the man in Kelly's pic:
May 4, 2020
Most recently, Kristin and Jay appear to have agreed on a custody arrangement, with a source telling E! News that "Jay will allow Kristin to purchase the home she has been looking at" and "in exchange for that, they are agreeing to split the time with their children, one week on and one week off."
Apparently, "they are having the kids stay in the home and Kristin will stay a week, then Jay will stay a week" and "things between Jay and Kristin will probably get better once she is settled."
Here's to hoping!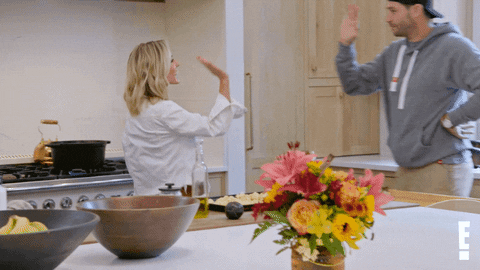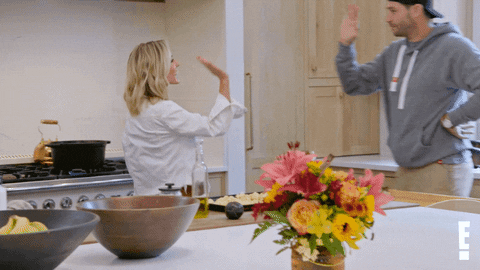 May 5, 2020
Well, that didn't last long! An awkward resurfaced video from February showed Kristin channeling her inner Miranda Hobbes and telling an engaged fan, "Don't do it." Ah, just what everyone wants to hear before they get married!
May 7, 2020
Along with all the other issues Kristin and Jay had, a source told Page Six she was also frustrated with him because he didn't have any drive.
"She was growing increasingly impatient with him. He was supposed to take this big job at Fox Sports and have a life after football that would get him up off the couch and do something," the source explained. "Instead, he backed out—this is [three] years ago—and joined the [Miami] Dolphins. That didn't pan out well, and he was left with no TV gig until she got the show for them."
On top of that, the source added, Kristin "views herself as very polished and put together and [Jay as] this lazy, unmotivated guy."
Damn.
May 8, 2020
LOL, JK! Apparently, Kristin doesn't think Jay is "lazy" or "unmotivated." An Us Weekly source said there was "no truth…whatsoever" to the Page Six report and that the former couple just "fell out of love."
May 11, 2020
Fans were convinced that Kristin posted her own Mother's Day tribute on Jay's Instagram because she used to manage it, but it quickly became obvious that Jay has since taken control of his social presence. For the special occasion, Jay posted a pic of Kristin and their kids and wrote, "Happy Mother's day to all the moms. These 3 little ones picked a good one."
https://www.instagram.com/p/CABCujnFLK9/?utm_source=ig_embed&utm_campaign=loading
A post shared by Comments By Celebs (@commentsbycelebs)
May 13, 2020
Wait, so now Daily Mail sources are saying that Kristin and Jay's divorce wasn't just about falling out of love with each other. Apparently, he was "rude," "distant," and a "jerk." An anonymous source told the outlet, "Kristin's issue was how he behaved with her, their family, friends and fans. That was the problem that caused their marriage to shut down. He would be really rude and dismissive of anyone who would approach her."
May 16, 2020
Kristin opened up to her stylist about her current living situation and made it clear that she hasn't been back to her Nashville home since April 7, when she and Jay returned from the Bahamas.
May 19, 2020
Kelly finally goes on the record during an appearance on Laura Wesser's All's Fair podcast and spills the tea on those Jay affair rumors. Kelly sums it all up and says that nothing of the sort ever happened and that she's not even on speaking terms with Jay anymore.
"No. I'm just gonna go ahead and put this out there, there was never an affair. I have nothing to do with their divorce and I am not dating Jay Cutler," she says, adding, "We're not really in touch anymore. We had a little bit of a falling-out last year, so I've kind of gotten some space from both of them." Cool-cool.
May 27, 2020
At this point, Kristin and Jay are beyond talking to each other in person or via text. Nope, they cut all that out and are now talking through third parties, as dramatic as that sounds.
Kristin and Jay "are communicating through their attorneys," a source tells Us Weekly, adding that "there is currently zero chance of reconciliation." 😞
June 23, 2020
Things between Kristin and Jay are still weird, but they put their differences aside just in time to celebrate Father's Day. According to Kristin, they manage to have a "beautiful day," which????
"Saved the best for last…happy (late) Father's Day to Jay," she posted on Instagram. "We had a beautiful day together yesterday at my new house. Modern family? Co-parenting? Whatever you want to call it, we are navigating it the best way we know how. And what I do know is, our 3 kids are lucky to have him as their daddy. Hopefully they all 3 get a smidge of that heart of gold."
https://www.instagram.com/p/CBwIssInvDq/?utm_source=ig_embed&utm_campaign=loading
A post shared by Kristin Cavallari (@kristincavallari)
August 26, 2020
Kristin gets a breakup tattoo, because why not get a tattoo to symbolize the end of a hard time in one's life???
https://www.instagram.com/p/CEUyAKZnE4N/?utm_source=ig_embed&utm_campaign=loading
A post shared by Kristin Cavallari (@kristincavallari)
She actually ended up getting two tatts—one of a butterfly, which she says "have been such a sign for me when going through difficult times."
In addition to her butterfly tatt, she also got one for her children, Camden, Jaxon, and Saylor.
September 23, 2020
In an interview with People, Kristin gets super candid about her relationship with Jay and thinks their divorce was simply a "situation of two people growing apart."
While it kinda just seems like everything got really nasty between them super fast, Kristin explained that "It didn't happen overnight…we tried really, really hard for years and years. It was the hardest decision I've ever made."
Thankfully, Kristin managed to get out of a situation that was no longer serving her and feels proud of herself for that. "When you work at something for so many years and nothing's changing, I think you have to just make a decision," she said, adding, "It wore at me every single day for years. I feel like my whole world is opening up now because of it, and I'm just feeling the best I've felt in a really long time."
September 29, 2020
In an interview with Entertainment Tonight's Lauren Zima, Kristin says that divorcing Jay was incredibly tough for her to do and explained that she legit thought about filing the papers every day for two whole years (!!!).
"It was not an easy decision, obviously. It was something that I truly thought about every single day for over two years. It was the hardest decision that I have ever made. But I don't know, my mom used to say, 'You'll know when it's time.' I feel like that was true. I knew. And that's that," she said.
October 12, 2020
Kristin is officially moving on, and we loooooove to see it. TMZ caught her kissing comedian Jeff Dye and there is video to prove it:
According to sources over at E! News, Kristin and Jeff's makeout sesh happened in Chicago, but no one's really sure if that means they're dating or not. An eyewitness told the outlet, "I saw Kristin yesterday afternoon. She was very smiley and giggly and walked right past me and my friends. She was with a guy and walked into the Hoxton Hotel and was escorted to the rooftop. They were alone together. She was definitely super flirty and giggly with him as they were walking."
October 16, 2020
As for how Jay feels about Kristin and Jeff possibly dating? Yeahhhh, he's not here for it. An Us Weekly source says that Jay "is not happy" to see Kristin "moving on" amid their split, which is honestly too damn bad if ya ask me!
November 29, 2020
Jay's stirring the already drama-filled pot because he's hanging out with Shannon Ford now…aka the woman that Kristin very publicly fired in the Season 2 premiere of Very Cavallari. Naturally, he posted the proof to his Instagram page, writing, "Oysters and wine."
https://www.instagram.com/p/CIJcmDQHhPr/?utm_source=ig_embed&utm_campaign=loading
A post shared by Jay Cutler (@ifjayhadinstagram)
At the time of Shannon's firing, Kristin said, "I've made so many excuses for you for a year and a half. I've defended you. And lately, I'm asking myself, 'Why?' I have to let you go." So uh…yeah, pretty sure Jay hanging out with Shannon is no mere coincidence.
That about brings us up to date, but stay tuned for updates, of course!
Source: Read Full Article