Ashley Graham is pregnant with her first child!
The model and her husband of nine years, Justin Ervin, announced they were expecting on Instagram to mark their wedding anniversary.
Ashley uploaded the cutest video to her page, with even cuter sentiments:
The text on the post read:
"Nine years ago today, I married the love of my life. It has been the best journey with my favorite person in the world! Today, we are feeling so blessed, grateful and excited to celebrate with our GROWING FAMILY! Happy anniversary, @mrjustinervin ❤️ Life is about to get even better. ?"
Life IS about to get so much sweeter!!
The former ANTM judge has gushed to Us Weekly about her loving husband in the past, and how sex helps them re-sync after time apart:
"My husband and I don't see each other very often, and when we are out of alignment, which with every couple, it happens, we have sex and we get back into alignment. We also communicate and we talk. That works for us. It doesn't work for everyone. Also, when we're having a lot of sex, we're all over each other. And when we're not having a lot of sex, we are kind of like, 'Ew, get away.' So why not in those moments that are so precious to us and we don't get to see each other very often, why not just have sex? But … if we both had 9 to 5 and we saw each other every day, I don't know if that would be my piece of advice."
The runway star also dished in Elle that the soon-to-be parents waited until they were married to have sex:
"Something that it did for us was build up our friendship. And it also built up our trust and communication."
We think that's a solid foundation for bringing a sweet little baby into this crazy world!
In the June issue of Allure, the 31-year-old also discussed motherhood — and how important race conversations will play a factor in her family:
"I want to know as much as I can as a white woman who is going to be raising black children. We're going to have to have that conversation of 'Mommy's white, Daddy's black,' and I want to be prepared."
She did say during the interview that kids were "just too far down the road for me to even think about." Talk about curving us!!
Congrats to the happy couple on their future bundle of joy!
Related Posts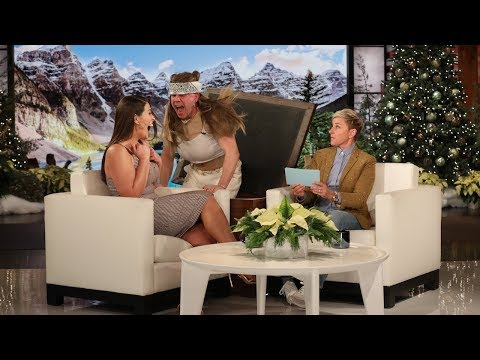 Source: Read Full Article