Brian Tyree Henry has been on the rise since Atlanta. Although it certainly helps starring in one of the FX network's flagship shows, Henry's talent has been the actor's biggest asset. His versatility has made his career as varied as his range. Years of effort granted Henry the fame and accolades some actors spend their lives trying to achieve.
But losing his mother, however, made it difficult for the Child's Play star to enjoy the fruits of his labor.
Why Brian Tyree Henry's rough childhood inspired his acting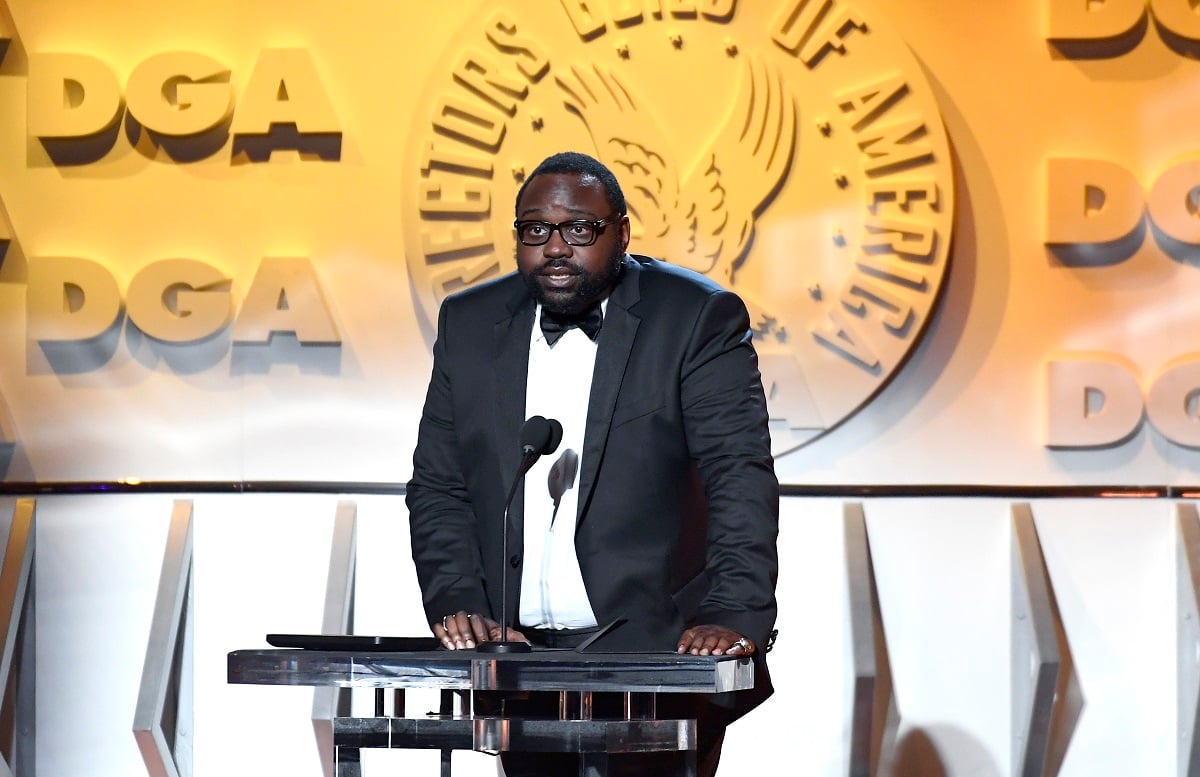 Brian Tyree Henry credits his imagination for falling in love with acting. The youngest of five kids, the Eternals actor recalls how being in a house full of adults fueled his creativity.
"Acting really started for me because I was in a house full of adults," Henry said to Interview Magazine. "They had to go to work, my sisters were starting their families, so I had to find a way to entertain myself, really, and that's when I got into acting."
Like Henry, he credits his mother as also being creative in her own right.
"She was incredibly creative," Henry said about his mother, who was an educator. "I used to love going to her school during the summer and helping her decorate her classroom. I would draw Mickey Mouse, Donald Duck. She was a sixth-grade teacher."
Although he was born in Fateveille, North Carolina, Henry later moved to Washington D.C. There, however, the harsh realities of life greeted the newcomer.
"It was the 90s in which, you know, we were ravaged by crack and HIV and Aids," Henry said in an interview with The Guardian. "We lived in the projects and it was not a good time."
Acting would continue to provide Henry the comfort he couldn't get from his environment.
"It was a place for me to escape. Acting was safe, you know what I mean? It was a place that I could go to live in these worlds and tell these stories."
Brian Tyree Henry couldn't enjoy fame after losing his mother
Brian Tyree Henry's mother, Willow Dean Kearse, was killed in a car accident on May 13, 2016. As much as the actor appreciated his newfound success in Atlana, which eventually earned him an Emmy nomination, Henry asserts that his victory felt a bit hollow without his mother present.
"What kills me is everyone's like, 'How do you feel about this Emmy nomination?'" Henry said in an interview with GQ. "My mother's dead. Every time I close my eyes, I see my hand on her casket. Every time I close my eyes, I hear my necklace bang on her casket."
Henry found some level of comfort in his acting, but without his mother around, he wasn't able to enjoy his accomplishments.
"So being busy helps, but y'all don't understand. If she's not here to see it, I don't really get a chance to rejoice in it. You know what I mean?"
How an episode of 'Atlanta' helped Brian Tyree Henry cope with his loss
An episode of Atlanta, titled Woods, had a significant meaning to Henry. In the beginning of the episode, it hints that it's the anniversary of Alfred's mother's death. Henry, who plays Alfred on the show, couldn't help but to feel a connection to its set up. However, the episode wasn't
written with Henry's late mother in mind.
Hiro Murai, one of Atlanta's directors, saw the episode as an experiment. "And part of that was knowing that we were touching on something that was really real," he said to GQ.
In an interview with TV Guide, Henry credits the episode for helping him get through his loss.
"It was very instrumental in my healing," Henry said about the episode. "Alfred is in this place, in the woods…he can't understand how his environment shifted. That's what loss feels like. You're wandering in the woods; it seems like there isn't anyone there to help me."
Henry thanks the writer of the episode, Stefanie Robinson, for helping him confront that loss.
"She saved me," Henry said about Robinson.
Source: Read Full Article