Benedict Cumberbatch has established himself as an immensely talented actor on both screen and stage. From his high-profile roles as blockbuster leads to more off-beat independent fare, he's done it all. 2021 has been a big year for the man, as his newest film making the rounds on the festival circuit is drawing tons of acclaim.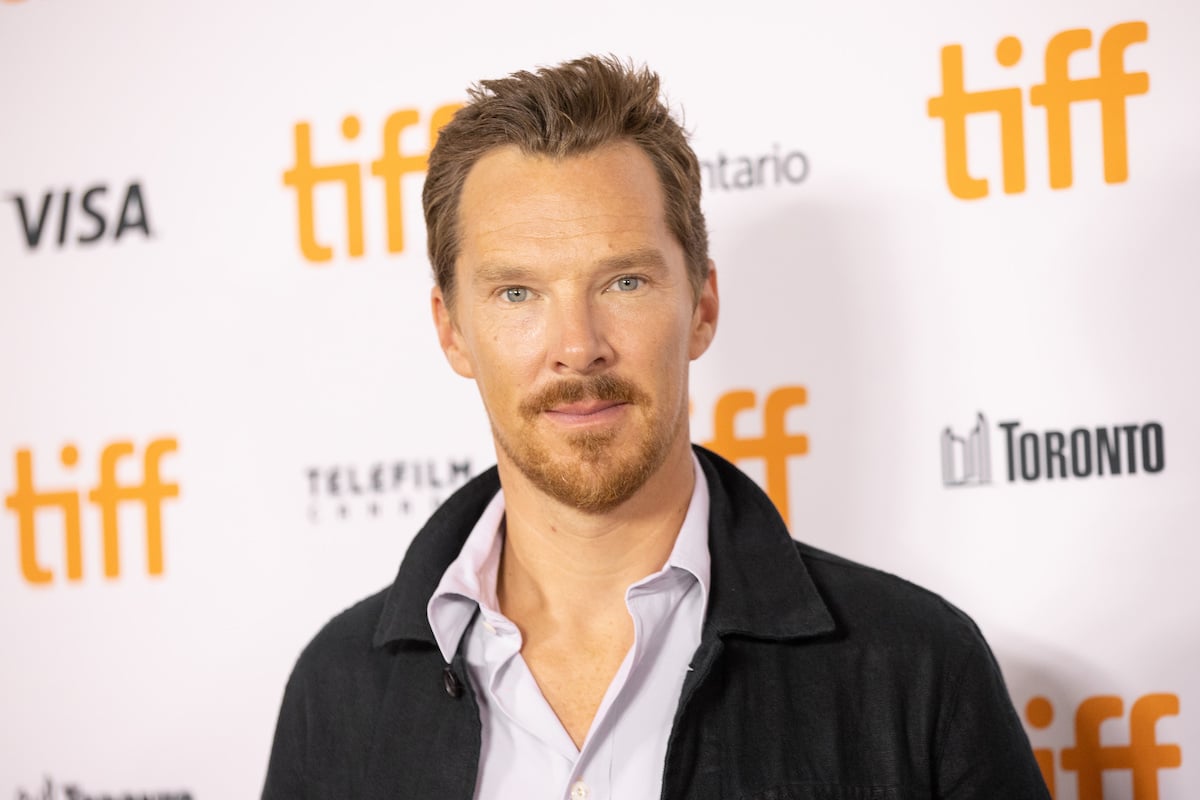 His newest films has been a hit at festivals
As of this year, Cumberbatch continues to get praise for his work. Rolling Stone highlights his latest movies, The Power of the Dog and The Electric Life of Louis Wain, and the acclaim they're receiving at festivals.
Specifically, their simultaneous premiere at a multitude of festivals all at once around the world, and the feature presentation they got while there. It's a stunning feat for any movie, but one can't help but think their lead actor's star power definitely had something to do with it.
The first, titled shortened to simply Dog, lets Cumberbatch showcase the subtlety in his ability. Playing the role of a grizzled, abusive cowboy, he balances the loathsome angst of this alpha-male-type seeing a threat to his supposed superiority while also managing to convey the deep pain and unresolved trauma that creates someone like that.
Louis Wain, on the other hand, continues the tradition of Cumberbatch starring in films named after their title character, as he embodies the eccentric artist Louis Wain in this biopic that's tons of silly fun right until it abruptly isn't, so bring some tissues if you plan to watch it.
Cumberbatch started big and only got bigger
Cumberbatch's acting career was only modest for a short time. While his first few years involved small roles and bit parts here or there, he was already getting acclaim as early as 2004. This was when he starred as physicist Stephen Hawking in the movie Hawking, a role that earned him awards and acclaim from British critics.
His roles got bigger from there before he landed his part as Sherlock Holmes in Sherlock, the performance that would see him rocket to international recognition. Over the course of Sherlock, he continued taking more roles that helped show off his range even further, like in The Imitation Game, where he played Alan Turing, and in The Hobbit, where he did the voice and motion capture for actual dragon Smaug.
In 2015, he also starred in a Barbican Theatre production of Hamlet in the lead role. He also played Khan in Star Trek Into Darkness, but the less said about that, the better (everyone gets at least one dud, after all).
As of late, he's joined many other acclaimed actors as part of the Marvel Cinematic Universe. Starting with 2016's Doctor Strange, he's played the eponymous surgeon and sorcerer, Stephen Strange, in a multitude of films and shows.
The actor has a lot of work on the horizon
In addition to everything that's already been touched on, Cumberbatch is set to star in a ton of other work in the upcoming years. For starters, he's got the currently enigmatic film Rio where he stars opposite Jake Gyllenhaal, as well as Rogue Male about an assassination attempt gone wrong.
He's also set to star in the miniseries The 39 Steps. Later on, he'll also be the lead voice in the animated film Magik.
On the Marvel front, he's still got steady work as the Sorcerer Supreme. Right now, he's set to reprise the role in Spider-Man: No Way Home (assuming that really is Strange in the trailers) as well as Doctor Strange and the Multiverse of Madness.
Source: Read Full Article