Can the con-Spears-ity theorists finally rest easy?
Yesterday, we covered a shocking podcast expose that alleged Britney Spears was (maybe, possibly) being held against her will at a mental health facility she (maybe, possibly) did not check herself into — contrary to reports claiming she entered the treatment center earlier this month voluntarily.
The con-Spears-ity blew up after the hosts of the Britney's Gram podcast were contacted by an unnamed source who claimed that the pop icon's father Jamie Spears found out that Brit had stopped taking her medication and was refusing to take the new meds that were being prescribed to her.
The insider claimed that Jamie canceled theToxic singer's Domination show as a way to keep his daughter in line and get her to take her medication; but when that didn't work, he allegedly had the 37-year-old committed.
Now, a day later, a source has seemingly confirmed to RadarOnline that Brit's recent trip to the mental health facility was due to a struggle to stabilize her meds.
But unlike the Britney Gram source, the Radar insider insists that Spears checked herself into the facility voluntarily!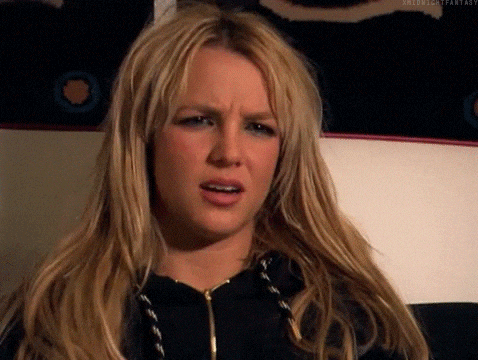 Hmmm…
According to this Radar source, the mother-of-two became unstable with her various medications amid Jamie's recent health crisis.
The insider claimed that Jamie would normally do "daily checks with Britney and her bodyguards to make sure that she was taking meds" — but in the months since he fell ill last November, the singer apparently "completely stopped" taking her prescriptions.
When poppa Spears found out that his daughter wasn't taking her pills as advised by doctors, the source added, he told her she needed to go and get help; so, she allegedly checked into an LA-area wellness center voluntarily.
Again, that last tidbit contradicts what the Britney's Gram source claimed: that Jamie was the one who checked Brit into the facility, and that she's currently being held there against her will.
Sure, it's only one detail… but that's a major f**king detail!
Plus, we can't stop thinking about this: based on what the Britney's Gram source said, Jamie was the one who wrote that heartfelt post on Britney's Instagram about taking time off to focus on her family.
So, for all we know, Brit's dad could be Radar's "source," too!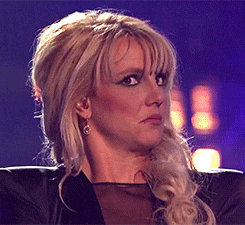 We don't know what to think anymore.
Whether or not Britney is at the facility of her own accord, nearly every source agrees that she's ready to get out. A source previously told Radar that, although the singer has been advised by professionals to stay in treatment for a full 30 days, "she is certain she's ready to handle the remainder of her treatment plan at her home."
Jamie became the conservator of his daughter's multi-million dollar estate in 2008, following a long series of public meltdowns and rehab visits. A second source told the outlet that he only "wants to be okay mentally," adding:
"It is a mess."
At least we can all agree on that.
What do U think is going on with our Britney, Perezious readers!??
Source: Read Full Article