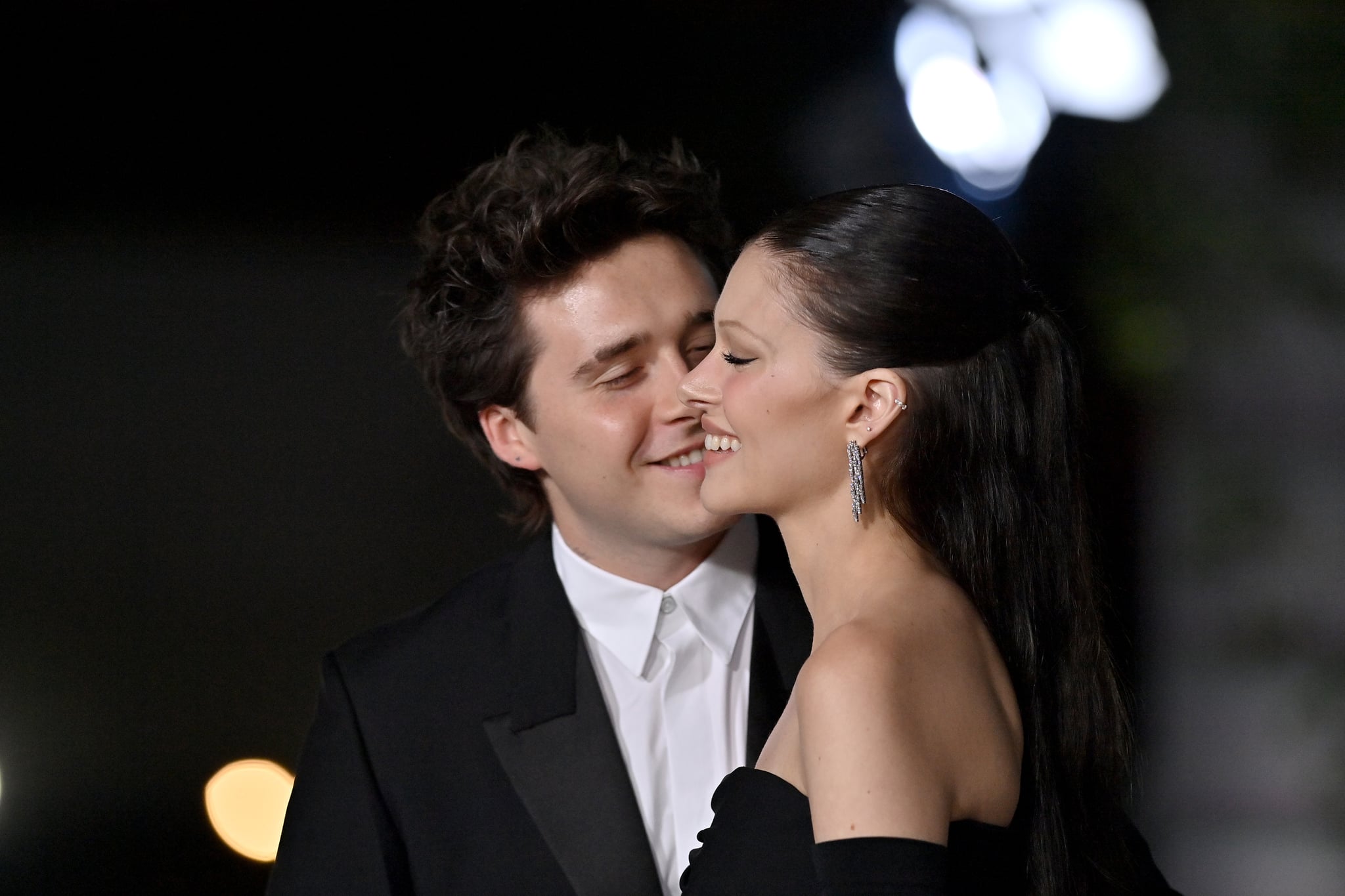 Brooklyn Peltz Beckham is ready to expand his family. "I think I've said it a lot of times, that I'm very excited to be a dad," he tells POPSUGAR. A lot of the motivation for wanting to have kids at a young age has to do with wanting to follow in his parents' footsteps. Victoria and David Beckham had Brooklyn in 1999, when they were 24 and 23 years old, respectively. "My dad was young when he had me, and it was just so nice because we did everything together," Brooklyn says.
The Beckham family — which includes Brooklyn's younger brothers, Romeo and Cruz, and his little sister, Harper — is very close-knit. Brooklyn says he took his dad's marriage advice to heart before tying the knot with his wife, Nicola Peltz Beckham. "I always try and make her happy. I do everything to make her happy," the 24-year-old explains. "That was the advice my dad gave me."
Brooklyn and Nicola said "I do" in April 2022 in a lavish ceremony in Palm Beach, FL. Since then, they've enjoyed tons of high-profile moments together, from their friendship with Selena Gomez to a recent family outing at Victoria's Paris Fashion Week show. And almost a year into their marriage, Brooklyn is ready to take the next step. "I'm just excited to just have either a son or a daughter and just do everything with him," he says. "That's my dream — to have a little Peltz Beckham running about." Still, he's not rushing Nicola. "That's my dream, so whenever my wife is ready," he adds.
For her part, 28-year-old Nicola has also been clear about wanting a big family — and like her husband, she hopes to replicate her upbringing with her kids. In a November 2022 interview with Entertainment Tonight, when informed that Brooklyn had told the outlet that he wanted 10 kids, Nicola didn't seem fazed. "We really do want a big family. We want to have some of our own kids and then we really want to adopt kids, too," she said, saying that Brooklyn's bond with her siblings may have inspired him to want tons of kids of his own. "I have seven siblings, so I think he loves being with my family and just being around so many boys," she said. "I think he has, like, built-in boy best friends now, so I think he really loves that."
Source: Read Full Article