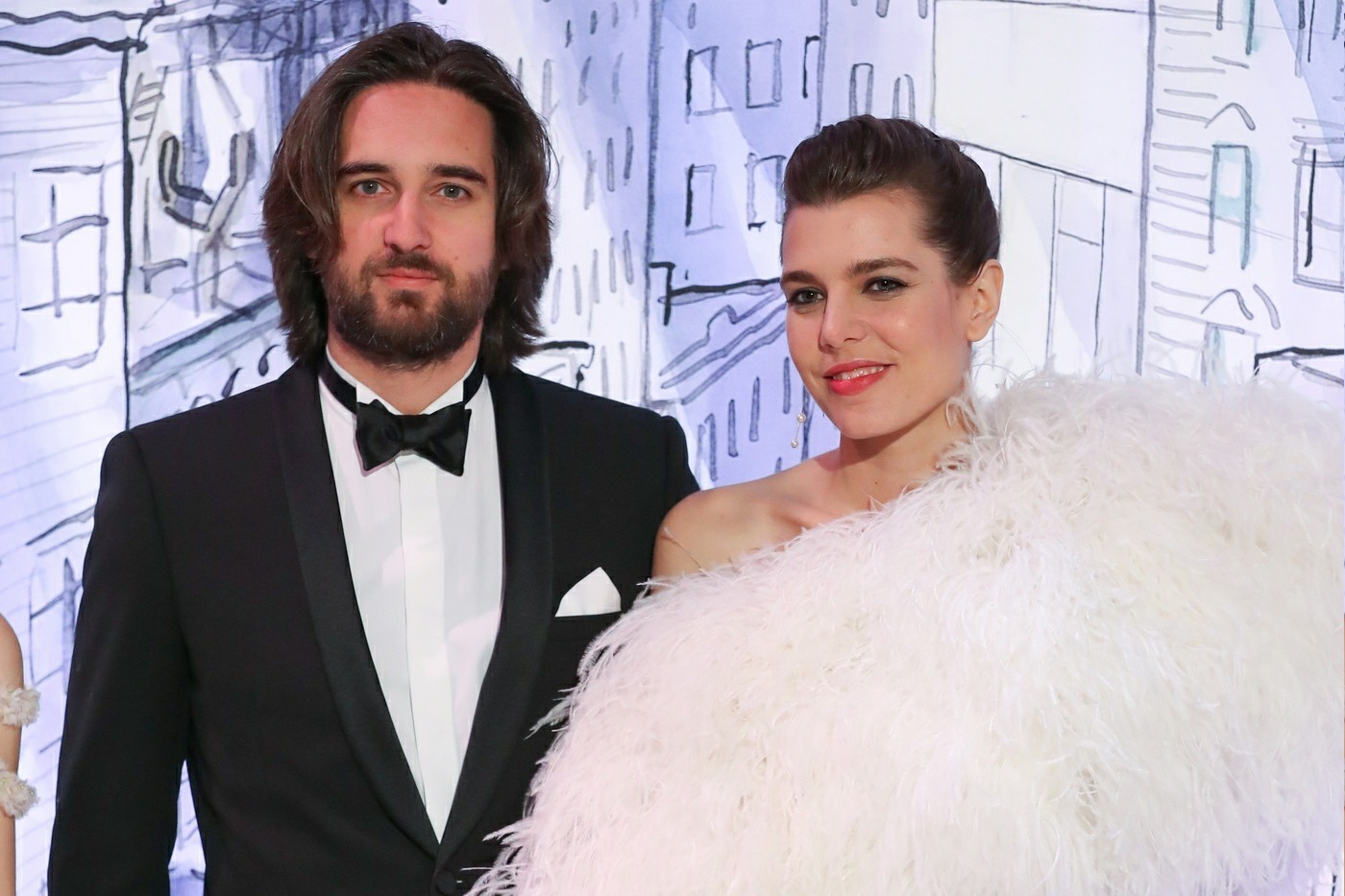 I really do wish the Grimaldis were as popular as the Windsors, because the Grimaldis have much better gossip, in that the gossip is more old-fashioned: secret babies, paternity tests, conception dungeons, runaway brides, international fistfights and at least one dude who looks like he has a major drug addiction. One of my favorites of the Grimaldi crew is Charlotte Casiraghi, the daughter of Princess Caroline and the late Stefano Casiraghi (an Italian bon vivant). Charlotte doesn't follow "royal protocols," perhaps because she doesn't even have a royal title. I'm not sure she would follow protocols even if she had a title though – she's beautiful and rich and she does whatever the hell she wants.
Charlotte has a son from her relationship with Gad Elmaleh. She and Gad never married. At some point, she and Gad split and she started up with a guy named Dimitri Rassam. She got pregnant again, and she had another son, Balthazar, about three months ago. Now there are rumors circulating in the European press that Dimitri and Charlotte are on the outs so soon after welcoming their son. Charlotte and Dimitri are taking the rare step of publicly denying the split rumors. Which is interesting.
Monaco's Charlotte Casiraghi is fighting back against rumors that she and fiancé Dimitri Rassam have split. In a joint statement issued in Paris on Thursday, the couple denied any difficulties in their relationship and announced their intention to go to court against tabloids that have spread stories about their relationship.

Casiraghi, who is the daughter of Princess Caroline of Monaco, and Rassam, the son of actress Carol Bouquet, welcomed their first son, Balthazar, in October. Sources tell PEOPLE that the couple continue to plan their wedding for later this year.

The brief statement released on the couple's behalf by Paris publicist Dominique Segall states the "unfounded rumors" are motivated by a desire to create newsstand sales, depicting "conflict" where none exists: "Mademoiselle Charlotte Casiraghi and Monsieur Dimitri Rassam harassed by the scandal press, formally deny all unfounded rumors of their separation which are being circulated," the statement reads. "The explanation of this cynical and false information is simple: to portray conflict where there is not and never was, with the goal of monetizing it, because the announcement of a separation always motivates good sales. Given the harmful nature of this rumor for themselves, their children and loved ones, they have agreed to ask their lawyer to initiate all legal proceedings, where possible before criminal courts."

Reports concerning the couple's split have surfaced in French, Spanish and British news outlets in recent weeks.
[From People]
Last year, the gossip was that Charlotte and Dimitri were planning a spring wedding, spread out over several countries, with several receptions and wedding services (which is what her brother Pierre did). If they're still planning the weddings, I wonder if they're still aiming for spring. As for the gossip that they've split… who knows. I find Charlotte to be glamorous and dramatic, and it would not surprise me at all if she had broken up with a lover just a few months after giving birth. But considering they took the time to deny it, I don't know.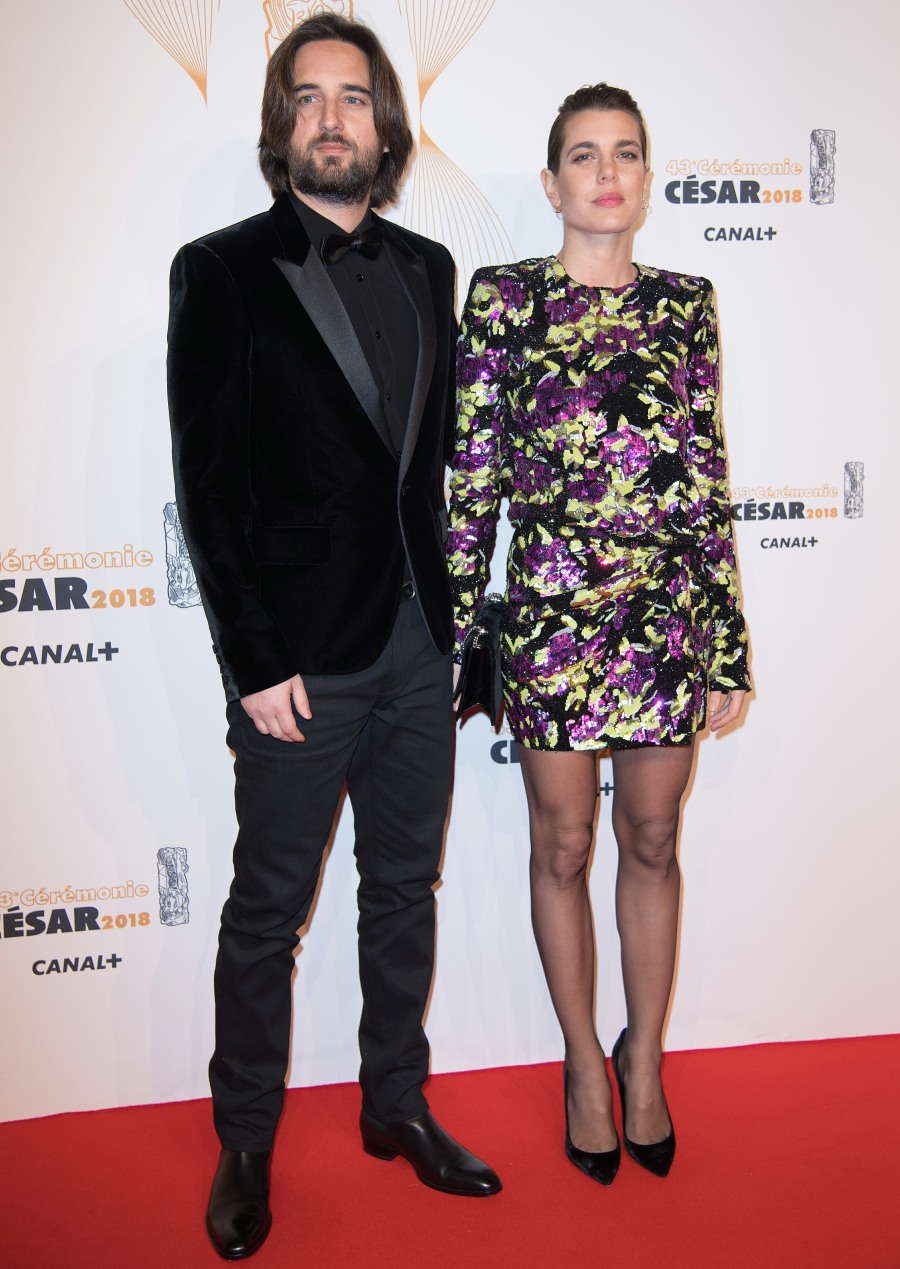 Photos courtesy of Backgrid, WENN and Avalon Red.
Source: Read Full Article