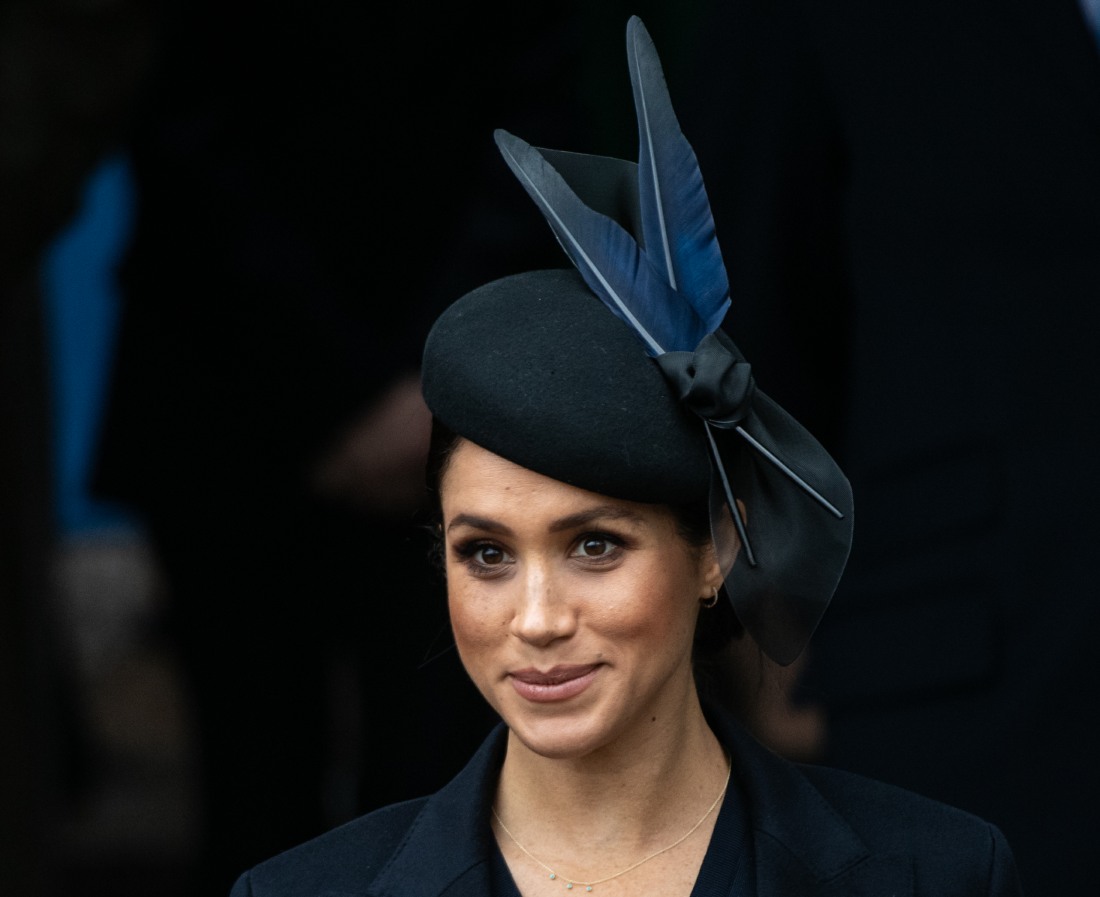 The Duchess of Sussex won't make her first 2019 royal-event appearance until next week, but don't think that she's just been sitting around doing nothing. Meghan has been quietly meeting with charities and potential patronages for a year now. And today, Kensington Palace finally did an excellent rollout for Meghan's first four solo patronages. Meghan is becoming the patroness to the National Theatre (a patronage which belonged to the Queen), the Association of Commonwealth Universities (another patronage passed to Meghan from the Queen), Mayhew, and SmartWorks.
The Duchess of Sussex has announced her first patronages, as she vows to help unemployed women to feel confident about their upcoming job interviews with personal styling and makeovers. Kensington Palace today disclosed the four roles the Duchess will take on, as the new Royal Patron of the National Theatre, the Association of Commonwealth Universities, animal charity Mayhew, and Smart Works, which provides a new wardrobe for women who are seeking work, as well as one-to-one coaching for interviews.

The Duchess, who has long advocated for women's empowerment, is understood to have paid numerous quiet visits to each of the charities already, sitting in to help on client meetings as worked to choose suitable royal patronages within her areas of interest. Two of the patronages, the National Theatre and Association of Commonwealth Universities, which represents higher education across all 53 Commonwealth countries, have been handed down to her from the Queen. A fourth will represent her concern about animal welfare, with the Mayhew providing shelter and care for pets and working to keep homeless people with their dogs.

A spokesman for Kensington Palace said: "The Duchess is delighted to become Patron of both national and grassroots organisations that are part of the fabric of the UK, and is very much looking forward to working with them to bring wider public attention to their causes. Her Royal Highness feels she can use her position to focus attention on, and make a particular difference to these organisations and, more widely, the sectors they each represent. Over the last year, Her Royal Highness has held meetings and conducted private visits with each of these organisations."

The four patronages represent the key interests of the Duchess, from women's empowerment to fashion and animal welfare. Announcing her patronage of Mayhew, which provides care for pets while their owners are going through times of crisis, a palace spokesman said: "The Duchess has long understood the connection between animals and community welfare and has supported various animal rescue centres in Los Angeles."

Speaking of the National Theatre patronage, artistic director Rufus Norris said: "It is a privilege to welcome The Duchess of Sussex as our new Patron. The Duchess shares our deeply-held conviction that theatre has the power to bring together people from all communities and walks of life. I very much look forward to working closely with Her Royal Highness in the years to come".

Kensington Palace added: "Whilst Her Royal Highness spent ten years working in television, her training is in theatre. As well as a double major in theatre and international relations from Northwestern University, which is renowned for its drama programme, Her Royal Highness volunteered at a performing arts after school programme for children in underprivileged school districts in Los Angeles."

The fourth patronage will see the Duchess continue her work with The Association of Commonwealth Universities, after she made a speech during her tour of Fiji last year about the importance of women's education.
[From The Telegraph]
What I love about these patronages is that Meghan knows her own mind, and knows what she's interested in. I'm sure she was told – like I suspect Kate was too – that she should start with softer charities, focusing on kids and doing events which would look good in photos. Meghan was like "Nah, I'm going to focus on empowering women through higher education, preparing working class women for careers, how animals are often the first victims of domestic violence and poverty, and diversity in theater." These are BIG subjects to tackle… and granted, some of them will include great photo-ops, but all of them feel authentic to who Meghan is.
Oooh, I just saw this – Meg did an appearance with her new patronage Smart Works today:
Embed from Getty Images
Embed from Getty Images
Embed from Getty Images
Photos courtesy of WENN, Getty, Backgrid.
Source: Read Full Article