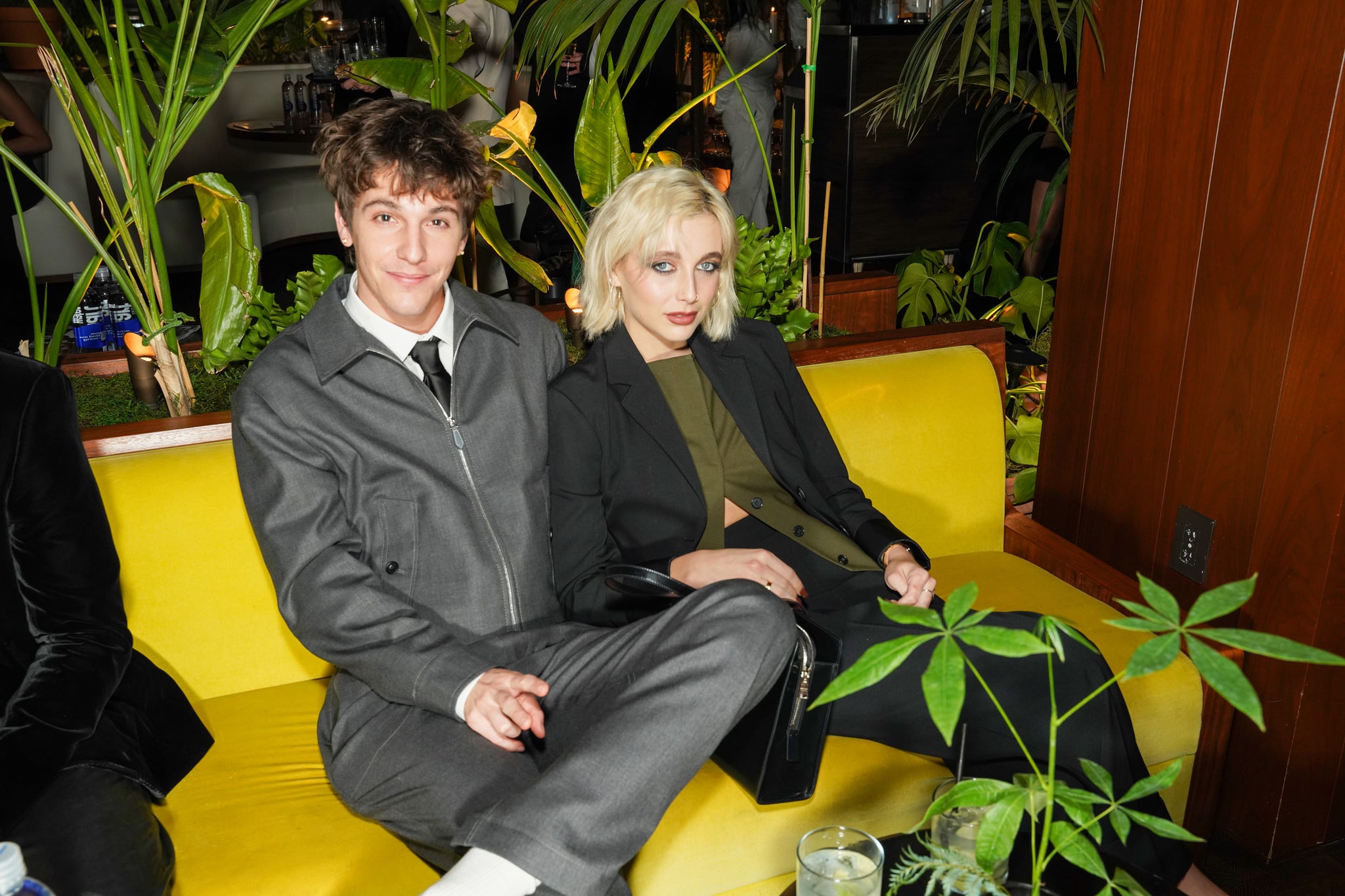 There's no better time for a hard launch than Valentine's Day. Though they've been inspiring dating rumors since last year, Emma Chamberlain and Tucker Pillsbury are going public with their relationship. In an interview with GQ published on Feb. 14, Chamberlain and Pillsbury, who goes by his stage name Role Model, opened up about how they fell in love, their first time meeting, and what it's like to date in the public eye.
The relationship began with an Instagram DM followed by an vegan pizza date in 2020. "I didn't want to be near him, because I was like, 'He'll see that I'm shaking, so I have to be far away," Chamberlain said, adding that their long text conversations in the lead-up to their first date contributed to her anxiety. "Like, what if I disappoint him? What if he doesn't like me in person? What if I'm cringe? What if I'm weird? What if I'm ugly? What if I smell?" Thankfully, they stuck it out, hanging out a second time in a more casual setting with mutual friends, drinks to calm their nerves, and a "Too Hot to Handle" marathon.
The pair first teased their relationship in the enigmatic music video for Pillsbury's song "neverletyougo" in March 2022. The video quickly went viral, adding to speculation without really making anything official. That initial phase allowed the couple maintain some privacy, especially for Chamberlain, who made a career of documenting her entire life on YouTube.
"There's parts of our relationship that are going to be private forever, and those things we keep sacred. But I don't think we need to be secret anymore. It's just like, I'm over that sh*t," Chamberlain said. "That used to be my mindset: 'I'm protecting this at all costs and not letting anybody see it.' But, actually, that's not fun. It's not f*cking fun. And what's life about? Having f*cking fun, OK?"
Chamberlain was previously romantically linked to fellow YouTuber Ethan Dolan, although they never officially confirmed their relationship. The rumors began after Dolan said he was dating someone in October 2018, and fans assumed it was Chamberlain due to their many collaborations. Chamberlain was also connected to Aaron Hull after appearing in his TikToks and later posting a video called "Learning How to Skateboard to Impress a Boy."
So while she may have been fairly private about her personal life, Chamberlain is done keeping everything behind closed doors. "Sh*t should just be f*cking fun!" she said as an additional reminder. "Why stop yourself from doing that?"
Source: Read Full Article