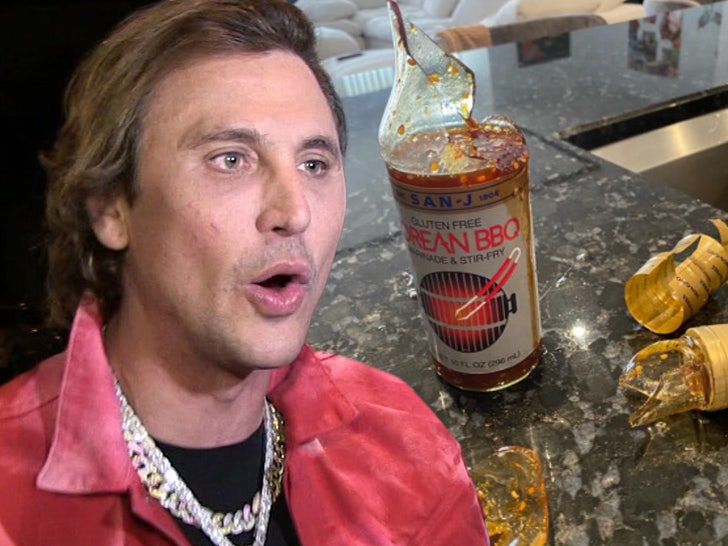 Foodgod, AKA Jonathan Cheban, is taking a Korean BBQ sauce company to court … claiming one of the glass bottles burst into shards, slicing his hand clean open.
According to the docs, obtained by TMZ, Jonathan says he bought a glass bottle of San-J's Korean barbeque sauce from a grocery store in Florida in October 2020 — putting it in his fridge at home — and taking it out a few hours later while making dinner.
However, Jonathan claims the bottle "inexplicably exploded" in his hand when he took it out of the fridge, with one of the big shards causing quite the gash on his hand … allegedly causing "significant blood loss."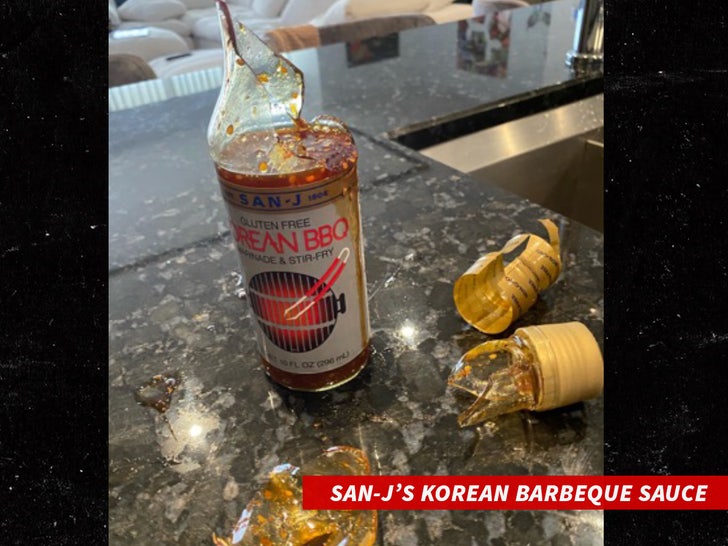 Jonathan says he has the pictures included in the lawsuit showing he never even opened the bottle before it burst — insisting the twist cap's seal was still intact after his hand got sliced open.
He also says he had to get numerous stitches and suffered nerve damage and ongoing pain in his hand … and he claims the cut was just inches from "major arteries in his wrist."
Waiting for your permission to load the Instagram Media.
Jonathan claims he's suffered losses like the "ability to use his hand in his social media posts, in his advertisements, and in his ability to sponsor various food items."
He's now suing the manufacturer of both the sauce and the bottle, as well as the distributor and the store he bought it from … and is asking for a whopping $20 million for the big slice.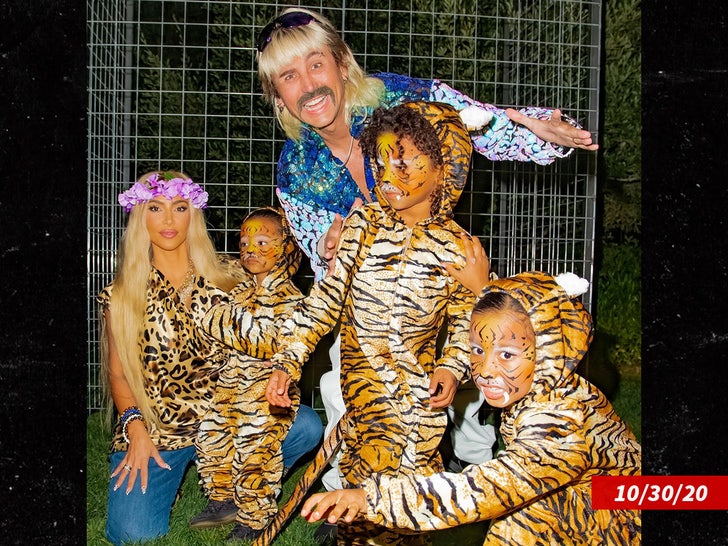 For what it's worth, pics from what would've been days after the alleged incident showed him in pretty great spirits … dressing up as Joe Exotic with Kim Kardashian and her kiddos.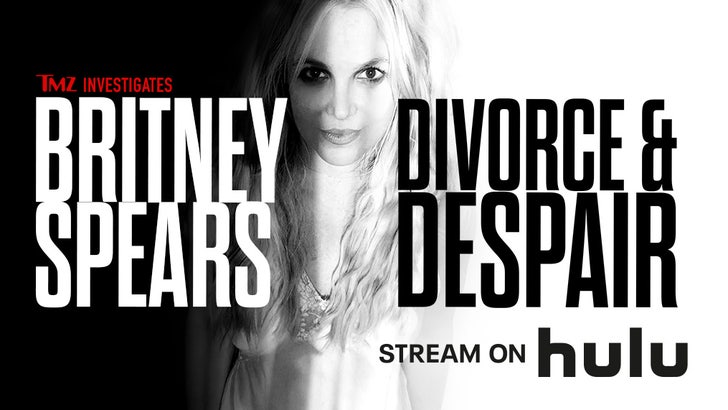 Seems like even a Foodgod can't avoid the dangers of cooking.
Source: Read Full Article