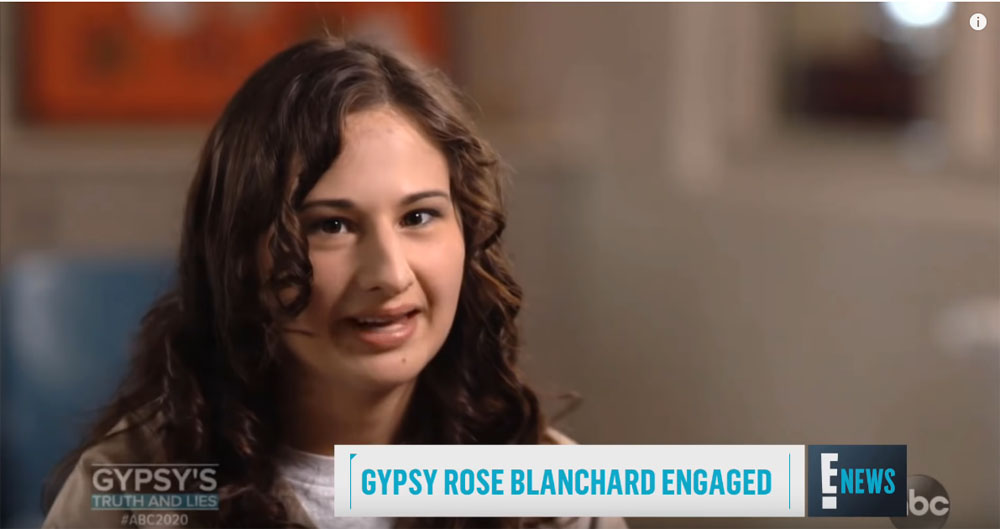 Last week we heard the news Gypsy Rose Blanchard is engaged to a man she met by corresponding with him while she was in prison, which is a bad idea judging from the two episodes I've seen of Love After Lockup. There's renewed interest in Gypsy's case following the premiere of the Hulu series based on her life, The Act, starring Patricia Arquette and Joey King. Gypsy is serving a 10 year sentence after she plead guilty to the second degree 2015 murder of her mother, Dee Dee Blanchard. Gypsy's boyfriend Nicholas Godejohn, whom Gypsy met online and arguably used to kill her mother, got life in prison. Gypsy spent her entire life up until her mother's murder confined to a wheelchair and fed by a tube as her mother treated her as disabled using various conditions that were entirely invented. Gypsy's mother claimed she had muscular dystrophy, epilepsy, leukemia, and various other fake diagnoses meant to perpetuate a fraud. Gypsy's mother, who had Munchausen by proxy, abused her physically, medically and emotionally.
The quote in the title is actually from Gypsy's 2018 20/20 interview, which I only watched half of I'm not going to lie. I had just watched the entire HBO documentary Mommy Dead and Dearest and I couldn't take it anymore. It was hard to watch after learning that Gypsy had tried to escape and how the the system failed her. Plus she and Nicholas were so child-like yet so calculating and cruel on the the other. In the documentary Gypsy said that ten years in jail was preferable to ten more years under her mother's care. In her 20/20 interview [via E! Online] she said something quite similar.
And the latest twist in her tale is one of the most surprising yet: Obsessed with Disney princesses growing up, the 27-year-old is getting her fairy tale ending, even if she's behind bars. Gypsy is engaged, experiencing more freedom in prison than she ever did in real-life before Dee Dee's death, once saying 10 years in prison was "better" than 10 more years under her mother's care.

"In some ways they're the same, but now I'm so much more freer," Gypsy said of her life in prison compared to her life with her mother during her 20/20 interview. "The prison I was living in before with my mom, it was like I couldn't walk, I couldn't eat, I couldn't have friends. Over here, I feel like I'm freer in prison than living with my mom. [I can] live like a normal woman."

Fancy Macelli, a family friend who also serves as a public spokesperson for the Blanchards, confirmed to E! News that Gypsy got engaged earlier this year, with InTouch Weekly first reporting the happy news.

"It's something that she's been keeping under wraps for a little bit," Macelli shared with us. "It's very exciting for her, she's very excited."

Macelli added, "She's doing really, really well and I think there has been a maturity that has happened because now she's able to have normal, normal-ish relationships with people that are not controlled by one person."
[From E! Online]
Gypsy has also been on Dr. Phil, I saw a clip of that on YouTube, and I don't know what to say except that she's an abuse victim. She knows this, she talked about it in her interviews and said that she loved her mom and it never would have occurred to her. A lot of people are fascinated by the story and I was too when I first read about it, but seeing it on screen is a different thing. I couldn't finishing watching The Act on Hulu and the story is just sad and awful. I hope she gets a lot of therapy in prison.
Gypsy has recently put out an appeal to Missouri Gov. Mike Parson to grant her an early release.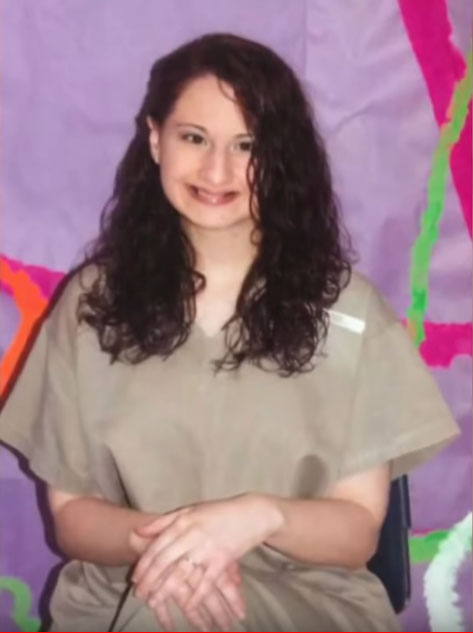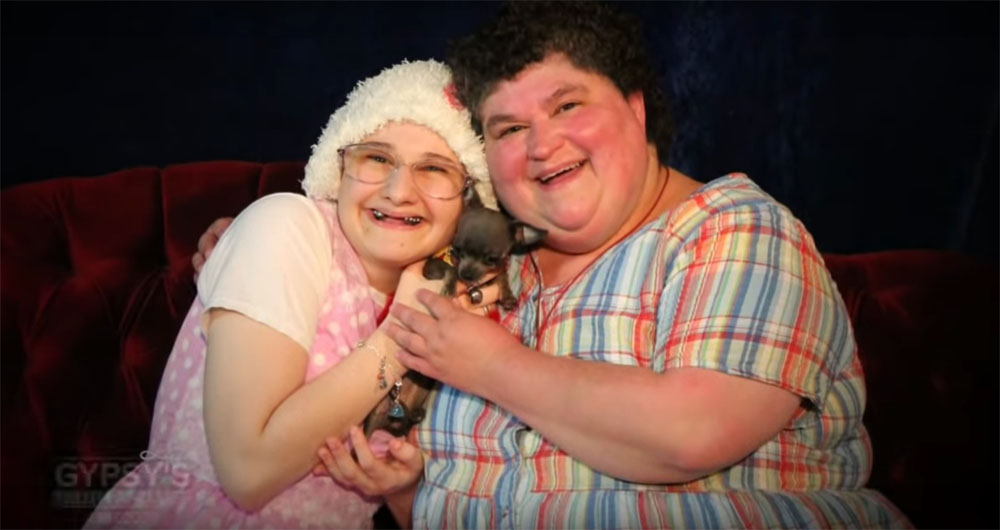 Screenshots from E! video and ABC News video.
Source: Read Full Article