When it comes to the Joker, Heath Ledger's performance has taken on an almost mythic quality. Countless stories have been shared about his preparation for the role, and the lengths he went to ensure his performance was unforgettable.
Despite his commitment to his craft, however, Christian Bale revealed Ledger wanted to take their interaction even further than that. In their most pivotal scene together in The Dark Knight, Ledger wanted Bale to beat him up for real.
Even 'the Dark Knight's' screenwriter wasn't on board with Heath Ledger's casting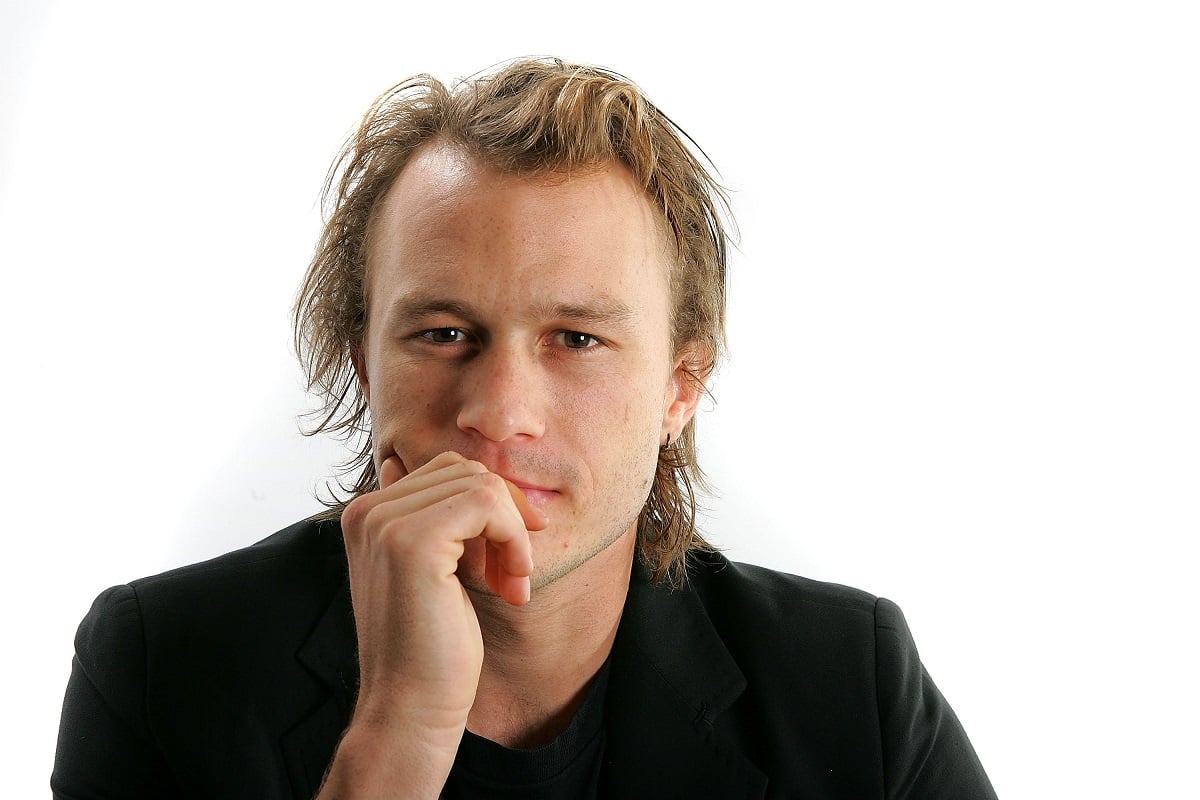 Heath Ledger's casting was met with a lot of controversies. Both the studio and the fans didn't know what to make of Nolan's out-of-the-box and conventional decision. Even his own brother, Jonathan Nolan who also co-wrote the film, was left a bit baffled by the decision.
"Chris had a good meeting with Heath Ledger, and no one got it," Jonathan Nolan said in an interview with Hollywood Reporter. "I didn't get it. The studio didn't get it. Everyone was kind of coming at Chris and saying, 'We don't see it.'"
The fans, in particular, didn't make things any easier.
"And the fan community was….we were f*****ng pilloried for," Nolan added. "'This is a disaster. This is the worst casting decision ever made.' And Chris just hunkered down and stuck to his guns and just kept moving along."
Nolan noted that his brother was giving them what they wanted, but not necessarily what they were asking for. This led to one of the most surprising and critically acclaimed performances in superhero history. But Ledger didn't achieve the performance he did without fully immersing himself in the role. His desire to deliver a stellar performance had Ledger resorting to extreme methods, even if that meant causing himself harm.
Heath Ledger asked Christian Bale to beat him up for real in 'the Dark Knight'
One of the movie's most compelling scenes is Ledger's Joker and Bale's Batman facing off in an interrogation room. The scene eventually leads to Batman landing a vicious assault on the clown prince of crime. But to add more authenticity to an already visceral scene, Ledger requested Bale to land real punches.
"As you see in the movie, Batman starts beating the Joker and realizes that this is not your ordinary foe. Because the more I beat him, the more he enjoys it. The more I give him satisfaction," Bale recalled to the Hollywood Reporter. "Heath was behaving in a very similar fashion. He was kinda egging me on. I was saying, 'You know what, I really don't need to actually hit you. It's going to look just as good if I don't.' And he's going, 'Go on, Go on, Go on."
But Ledger didn't stop there.
"He was slamming himself around, and there were tiled walls inside of that set which were cracked and dented from him hurling himself into them. His commitment was total," Bale said.
Christopher Nolan chose Heath Ledger to be Batman before the Joker
Christopher Nolan and Heath Ledger had been discussing bringing him into Nolan's Batman universe far before The Dark Knight. According to the Hindustan Times, Nolan originally had his eye set on the Brokeback Mountain star as Batman himself in Batman Begins. But at the time, Ledger turned down the offer.
"'He was quite gracious about it, but he said, 'I would never take a part in a superhero film,'" Nolan recalled.
But Ledger later reconsidered after seeing Nolan's take on superheroes in Batman Begins.
"I explained to him what I wanted to do with Batman Begins and I think maybe he felt I achieved it," Nolan revealed.
Nolan also took the time to further dispel the myth that Ledger lost himself in the role, which some believe contributed to his untimely death.
"He didn't like to work too much," Nolan elaborated. "He liked to do a character and then stop working and let enough time go by until he was hungry for it again. And that's what happened when he came in; he was really ready to do something like that."
Source: Read Full Article