Ever since Kylie Jenner revealed her first tattoo back in 2015, she's racked up quite the collection of intricate ink. Though many celebrities are known for getting massive tattoos that help tell their story, Jenner prefers dainty tattoos that are not only meaningful but largely tucked away from the public eye.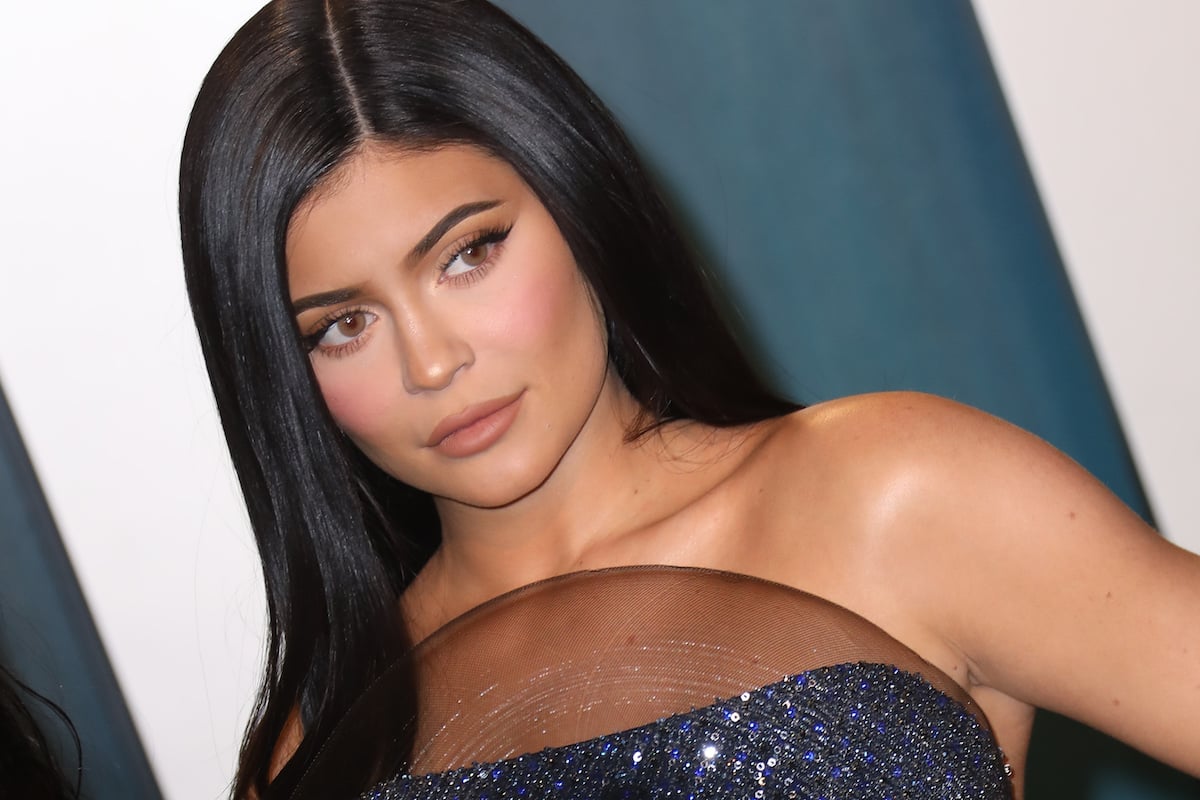 Kylie Jenner's first tattoo has a humbling backstory
Jenner has a small collection of about 10 tattoos, but she often doesn't show them off or open up about what each piece of ink means to her.
But in one rare instance, the makeup mogul shared the inspiration behind her first tattoo, which she had done to bring herself some peace in the crazy world she lives in.
RELATED: Do the Kardashians Have Any Tattoos?
In late 2015, Jenner revealed during an interview with V Magazine that she got the phonetic spelling of the word "sanity" tattooed on herself as a reminder to keep a level head through difficult times.
"There was a time when I got [that tattoo] that I felt a little bit like I was going insane. Or, I was going to," she said. "I thought about it for a while. I just like the word 'Sanity'—just stay sane through it all. A lot of young stars who grow up in the spotlight have a really hard time. I didn't want that to be me."
Jenner has several tattoos honoring friends and family
After getting her first tattoo, the makeup mogul went on to schedule multiple sessions with a tattoo artist. Today, she has several teeny tiny tats inked on her body, all done in either red or black ink.
The most visible of Jenner's tattoos is a small red heart drawn on the back of her left arm. She also has her grandmother Mary Jo's signature, the letters "la," which she converted from a "T" after splitting from her ex-boyfriend Tyga, and a small black butterfly tattoo that matches her boyfriend Travis Scott's.
Jenner also has a lowercase, squiggly "m" on the inside of her pinky that she and her former best friend, Jordyn Woods, had gotten done together in 2016.
RELATED: Will Kylie Jenner Cover Up The Friendship Tattoo She Shares With Jordyn Woods?
Kylie Jenner just debuted the second tattoo that's dedicated to her daughter
Most recently, Jenner has gotten small tattoos to honor her daughter Stormi Webster. In May 2019, she and her BFF, Stassie Karanikolaou, had the toddler's name tattooed on their arms while attending Travis Scott's birthday.
Jenner also has "4:43" tattooed on the side of her arm, which she just recently debuted on Instagram Story.
On June 30, 2020, the makeup mogul shared a series of behind-the-scenes videos from a Kylie Cosmetics photoshoot. In a video selfie shot with her makeup artist, Ariel Tejada, the Life With Kylie star showed off a tiny black tattoo on her inner forearm.
The ink appears to be a tribute to Jenner's baby girl since TMZ reported 4:43 was when Stormi entered the world after the outlet obtained a copy of her birth certificate.
Source: Read Full Article