Ellie Kemper will forever be Erin Hannon on The Office. Even with success as the lead character in Netflix's hit, The Unbreakable Kimmy Schmidt, fans can't help but reference the star's time on the hit NBC sitcom. However, on June 1, news resurfaced about Kemper's pageant win in the 1990s, clouding all love for Erin. She once won the title of Queen of Love and Beauty at the Veiled Prophet debutante ball and naturally, fans have questions — namely about her family. How much are they really worth?
What's behind the Ellie Kemper Twitter controversy?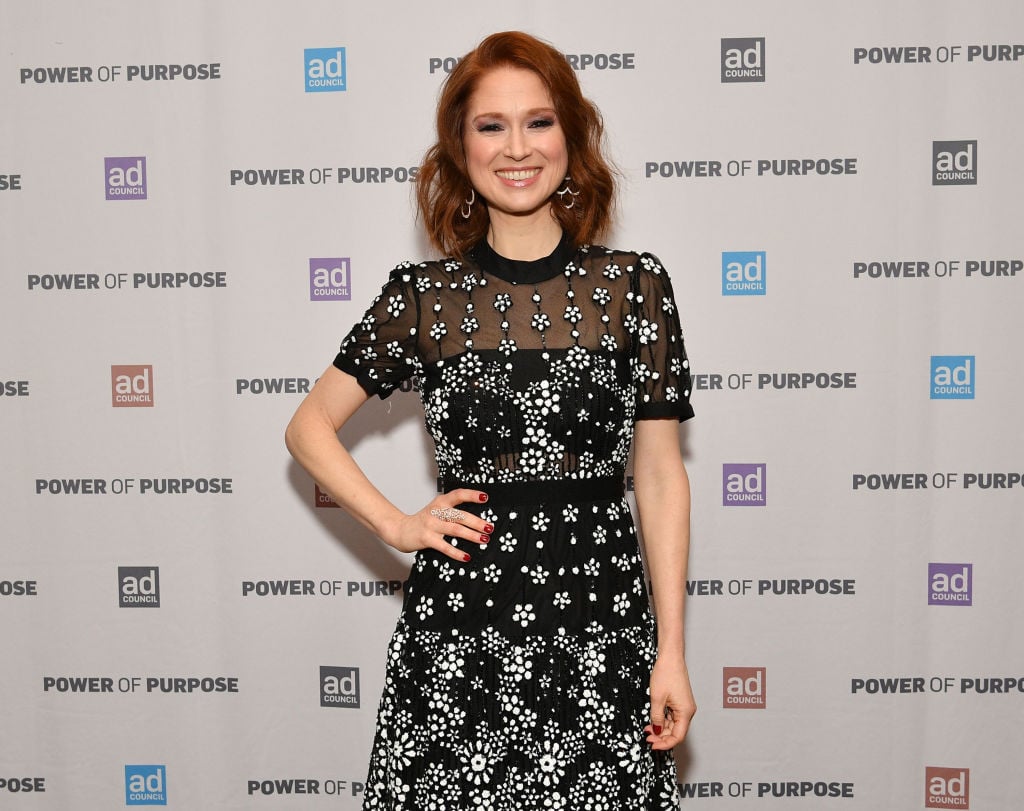 Following a wacky year of quarantine came the unexpected news of Kemper's win at the controversial debutante ball in the 1990s. On Sunday, May 30, photos surfaced of the star's involvement in an elite event that crowned her as queen. Some defended Kemper for her age (she was 19) while others called her out. The Veiled Prophet organization has a history of racism, not allowing Black members to join until 1979. This lead fans to cancel the Unbreakable star.
As some pointed out, the organization was developed for the wealthy elite. Events include the annual ball where a secret committee picked one man to dress in a disguise similar to KKK. He then chose his Veiled Prophet queen which was Kemper at that time. Though the outfits appear similar, a few noted that the KKK didn't dress in white robes until the 1920s and the ball has been around since the late 1800s. Therefore, there's no connection.
Protests erupted in the late 1960s early 1970s which may have led to a more inclusive space. As others revealed, the organization doesn't have direct ties with the KKK but, like many things in American history, has racism rooted in its origin. The events are still an annual celebration, typically on the 4th of July, and though primarily white, are far more inclusive than they've been in the past. That said, Kemper has not released a statement regarding the controversy.
Kemper's family is one of the wealthiest in Missouri
The Kansas City, Missouri native spent much of her childhood in St. Louis with her two brothers, Billy and John, and sister, Carrie. Kemper worked with her sister when she wrote for The Office. Long before that, Kemper went to high school at John Burroughs High School, which was listed as the best private high school in Missouris in 2019 with a yearly tuition of $30,300, according to St. Louis Business Journal. There, she was co-captain of the school's field hockey team as she posted to Instagram.
She was born to David Woods Kemper — a Harvard University graduate — and Dorothy Anne Jannarone — a Princeton University graduate and admissions employee. Kemper's grandparents, Mildred Lane Kemper and John Robert Jannarone, are considered elites in the community.
The star's great-grandfather William Thornton Kemper Sr. founded Commerce Bank in 1913 (as well as money in railroad and insurance) — the bank Kemper's father joined in 1978 as vice president and eventually grew to be CEO, president, and chairman. Kemper's brother John has since taken his place.
The Mildred Lane Kemper Art Museum at Washington University is named after Kemper's grandmother, further cementing Kempers' wealth and reputation.
How much is Kemper's family worth?
The Kempers are considered one of Missouri's wealthiest, but how much are they worth? According to multiple outlets, the Kemper family is worth an estimated $425 million. Kemper herself, who is married to writer and producer Michael Korman, is said to have a net worth of around $9 million. Her earnings come from a combination of acting, writing, and more.
Source: Read Full Article