While Playboy founder Hugh Hefner's mark on pop culture is pretty hard to argue against, some people will probably be surprised to hear that the publisher helped inspire Dave Chappelle to make a big career move. The comedian once admitted that Hefner indirectly helped ignite the late-night creative spark behind his Comedy Central hit Chappelle's Show.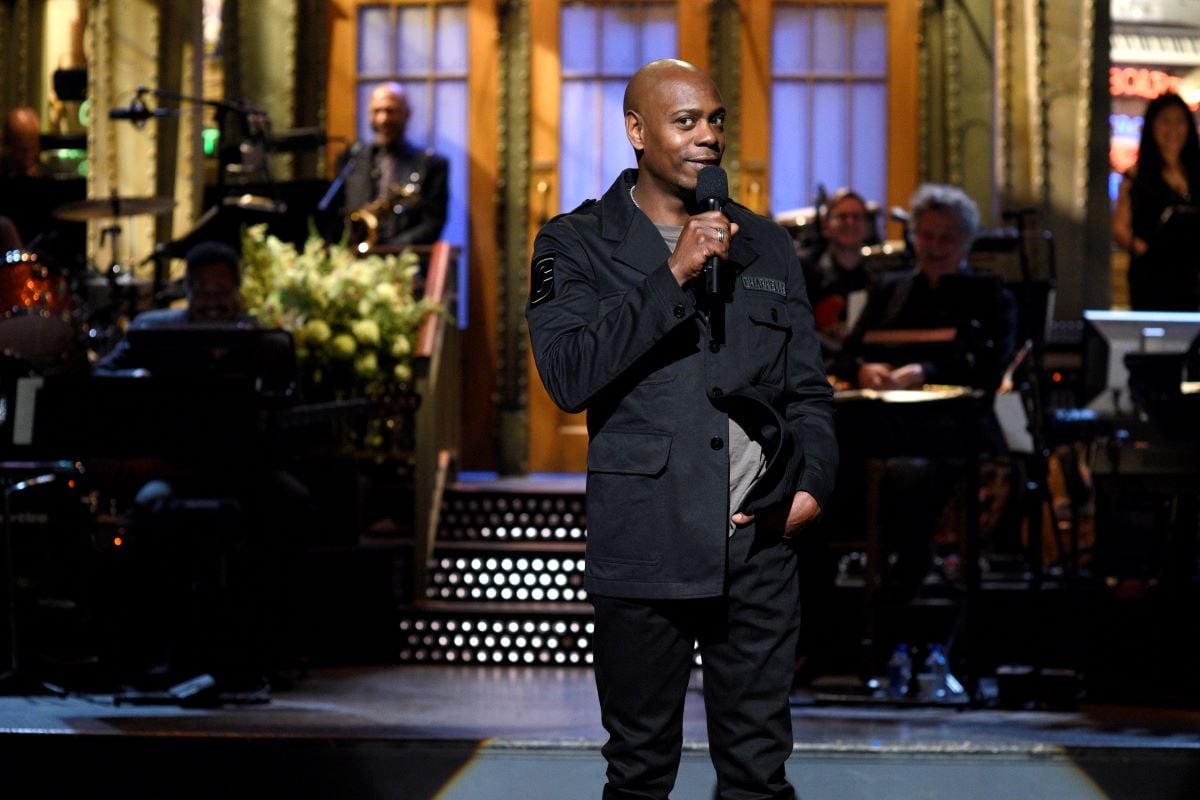 'Playboy After Dark' was a talk show featuring a robe-clad Hugh Hefner as a host
In 1969, Playboy After Dark aired on CBS for the first of what would be only two seasons. During the show, Hefner frequently wore his signature robe, puffed on a pipe, and sipped a martini during interviews. Of course, his guests included a variety of actors, musicians, comedians, and other celebrities. Almost needless to say, the playmates and bunnies who modeled for the magazine also joined them.
As part of the show's gimmick, Hefner invited viewers to have a look into his world. It was almost as if they were getting access to one of the famous Playboy mansion cocktail parties. But he seemingly used the platform to make himself a broader part of pop culture. He was reaching for fame beyond that of a popular magazine's publisher.
The network no longer aired the show after 1970. But it had already made a lasting impression – particularly its musical guests. In 2017, People listed the "15 Electrifying Musical Performances from Hugh Hefner's Playboy After Dark."
And Hefner's bottom line didn't seem to hurt because of the show's cancellation. He was reportedly worth about $50 million at the time of his death in 2017. Though he could have been worth more, he lived lavishly until the age of 91. Reportedly, he was at the Playboy mansion when he died "peacefully" of natural causes.
Clips of 'Playboy After Dark' inspired the idea for 'Chappelle's Show'
Apparently, Chappelle wasn't inspired by Hefner's life story so much as the show. He once told James Lipton on Inside the Actor's Studio that it was "weird" how he was moved to make Chappelle's Show after seeing clips of Playboy After Dark. But he said he felt like he should try to create a show like it, so he called up his creative partner, Neal Brennan.
Separately, Brennan spoke of receiving the call from Chappelle during which he said, "Hey, man. We should do a TV show like Playboy After Dark." Seemingly, the inspiration was in idea only, as Hefner's show was a bit more like a talk show and Chappelle's Show was a combination of sketch comedy and stand-up.
Chappelle and Brennan began pitching the show to different networks, starting with HBO. They seemingly hoped they'd have luck there because the network aired Chappelle's "Killing Them Softly" stand-up special, but they were uninterested in Chappelle's Show. Unfortunately, Brennan remembered someone at the network asking why they needed Chappelle when they had Chris Rock.
Lucky for fans of Chappelle's Show, it eventually found its home with Comedy Central. Brennan noted from that point, they made the pilot and the network picked it up to series, and then everything went "like, absurdly well" for the show.
While it was what Chappelle asked for originally, he developed complaints about creative control and eventually walked away shortly into filming the third season. When he left the show, he reportedly left behind a $50 million deal.
Seemingly, Chappelle's choice to follow his Hefner-inspired idea for a show paid off — even if it turned into something the comedian no longer wanted.  
Source: Read Full Article