John Rich calls on country stars to discuss gun control
John Rich responds to fellow country stars' new push for gun control
NEW YORK – John Rich is challenging his fellow country music stars to a friendly debate over the Second Amendment.
Rich, one half of the country duo Big & Rich, has never been one to shy away from politics. And when the "Save A Horse, Ride A Cowboy" singer heard his friends and fellow artists Dierks Bentley and Florida Georgia Line's Tyler Hubbard were part of a new push for gun control, the proud Texan was really interested to hear their side.
"Successful artists, while they're only one person, or a couple of people, whatever it is, they have millions of fans," the 44-year-old told Fox News exclusively. "So when they speak, those millions of fans hear what they say."
Rich said he knows Bentley and Hubbard personally and has worked with them previously. He stressed that he has nothing but respect for them — but he does want to engage them in a conversation over the Second Amendment.
"The issue with gun control, you look at it and you go, 'These maniacs, these vicious people are taking a weapon and shooting people with it.' And then the flip side of that is, right now, I'm in New York City and back in Nashville is my wife and my two little kids," Rich said. "And if somebody breaks into my house, which rifle would you suggest I tell my wife to grab?
"Which one should she grab? The one that gives her the best chance at protecting her and my kids or the one that doesn't?" Rich asked fellow country music artists. "Those are the types of questions I would like to ask them."
The country music community has faced questions regarding gun control after recent mass shootings affected its fans.
In October 2017, a crazed gunman opened fire at the crowd of festivalgoers at the Route 91 Festival in Las Vegas, taking the lives of 59 people. It was the deadliest mass shooting in modern U.S. history.
And in November of this year, a former Marine armed with a Glock 21 .45-caliber handgun with an illegal extended magazine opened fire on a packed California country music bar, killing 12 people, including a survivor of the Las Vegas festival shooting.
Several country stars have spoken out since the tragic events – both for and against gun control – notably Erich Chruch, who was one of the headlining acts at the Route 91 Festival. Church told Rolling Stone in a wide-ranging July interview that, while he considers himself a "Second Amendment guy," the National Rifle Association (NRA) is to blame for the mass shooting.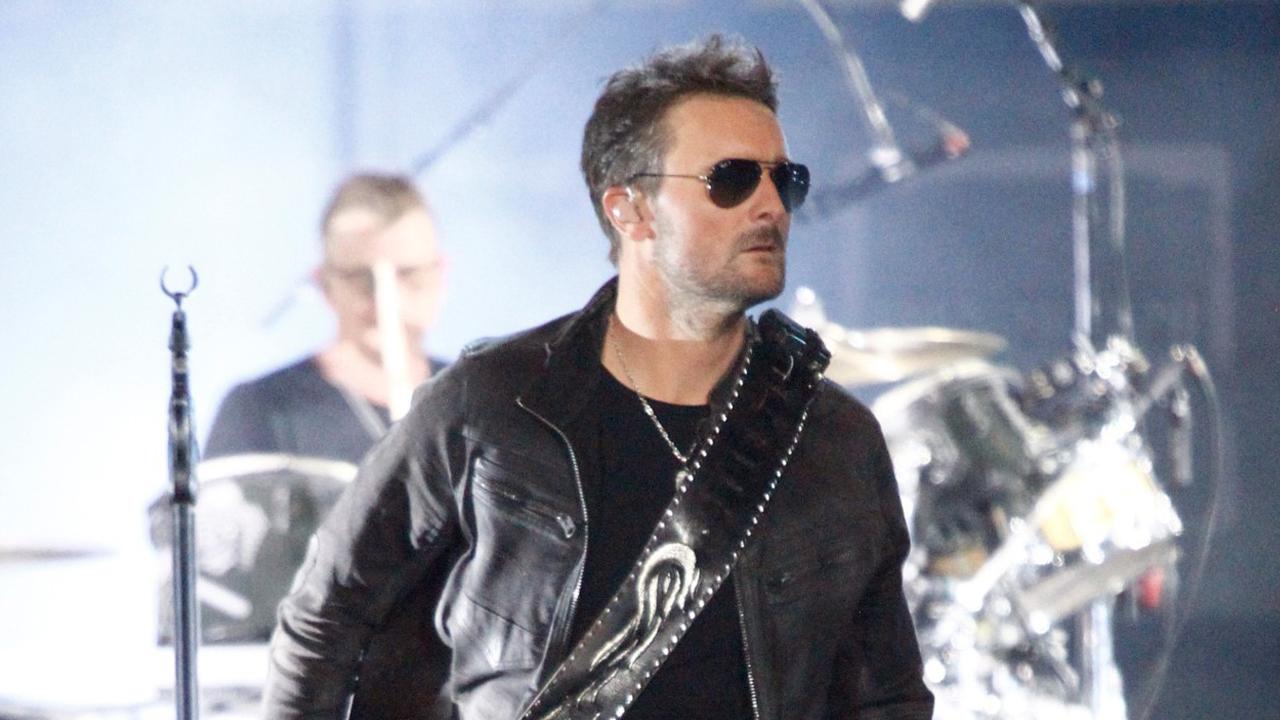 Rich, who performed at the Route 91 Harvest Festival shortly before shots rang out at the show, told Fox News shortly after the tragic event that he gave his weapon to an off-duty police officer who was at his Redneck Riviera bar as they heard news of the shooting.
"I had a Minneapolis police officer off-duty hanging out. He came up to me and he showed me his badge and he says, 'I'm an officer… and I am not armed for the first time ever I can't believe it. Are you armed? I said, 'Yes sir, I am armed.' I have my concealed weapons permit and I said, 'Yes, I am armed.' He said, 'Can I have your firearm so I can hold point on this front door?'"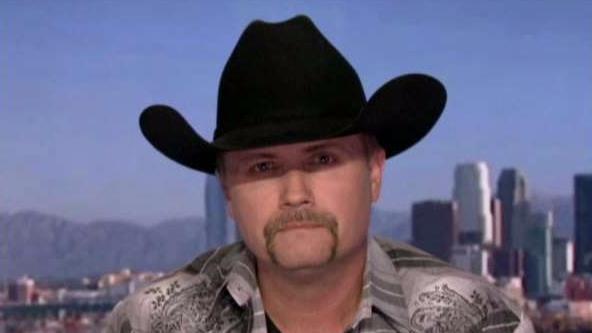 Bentley and Hubbard's recent push includes asking for universal background checks and an effort to stop the "gun show loophole." They are asking for their fellow country artists to join their efforts.
But Rich is standing firm about his views on guns, telling us it's "only the bad guys [who] break the laws."
"When I go buy a firearm, I register and do everything [by the book]," he stressed. "I have my firearm and my concealed weapons permit to defend myself."
He added, "And so these artists that say that, by the way, I'm friends with all those guys…give us some kind of solution. What do you think we should do?"
Source: Read Full Article