Khloé Kardashian has been going through a lot lately. Recently news broke that, Tristan Thompson, the father of her child, was expecting a baby with another woman. Since then, fans have been wondering about the timeline of conception and how Kardashian feels about the whole thing.
How does Khloé Kardashian feel about Tristan Thompson's alleged baby on the way?
According to sources, Kardashian knew about the baby that Thompson may have fathered with personal trainer Maralee Nichols before the news went public.
"Khloé is kind of gloomy about the news of Tristan's new [alleged] baby, especially going into the holidays," a source told Entertainment Tonight. "Khloé is always so positive, but this brought her down a little. She has always been into giving Tristan tons of chances and deep down held out hope that they would maybe get back together one day. There is no hope and it's really done for now, but she thinks it's for the best."
The source continued, saying that the rest of the famous family is "over" Thompson.
"They would never trash Tristan in front of True, but they think Khloé needs to put him in his place and not act so nice constantly. He hasn't been great to her," the source added. "The family is not at all surprised by the news and have Khloé's back and just want her to be fine with it and not sad. They don't think Tristan would ever be faithful and are glad their romantic relationship is done."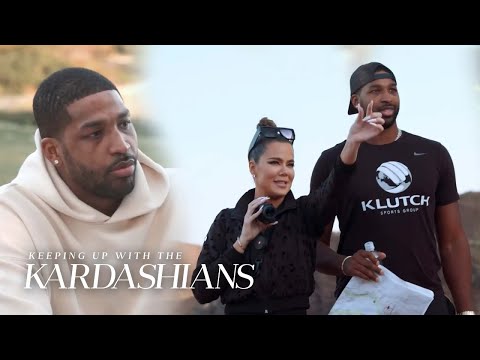 Tristan Thompson tried to persuade the potential mother
When news broke about Thompson's potential child with Nichols, fans wondered if this was just another rumor. But in recent texts, obtained by HollywoodLife, Thompson reportedly offered Nichols $75,000 to drop her paternity lawsuit against him.
According to the outlet, Thompson requested that Nichols take a paternity test in July, however genetic testing can only be done once the baby is born.
Tristan Thompson has been unfaithful to Khloé Kardashian in the past
Thompson has a long history of infidelity. In fact, when he got with Kardashian, his ex-girlfriend, Jordan Craig, was pregnant with his first child. Kardashian denies that there was any overlap between her relationship and Thompson's with Craig.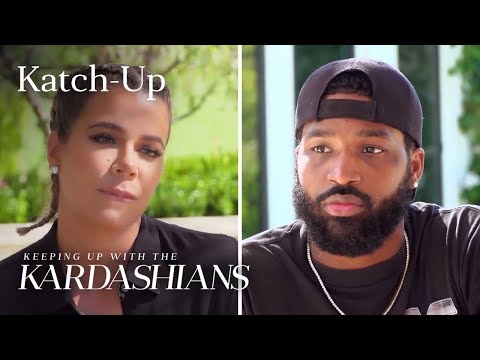 Since then, the reality star has been through a number of public cheating scandals with Thompson. When she was pregnant with their daughter, True, photos surfaced of Thompson out getting cozy with other women. However, Kardashian took Thompson back and the two coparented as a couple. Unfortunately, that was not the last scandal Thompson was involved in. Later, he was caught kissing Kylie Jenner's former best friend, Jordyn Woods, at a party.
This caused Jenner to distance herself from Woods. Meanwhile, Kardashian eventually took Thompson back, claiming that he apologized to her and was working really hard on changing.
Source: Read Full Article