Khloé Kardashian and her Kardashian-Jenner family members became popular by sharing every minute of their lives with their legions of fans. Throughout the years that their show Keeping Up with the Kardashians was on, the famous family garnered a lot of loyal fans who have supported them throughout.
However, with all the love comes the hate, and Khloé seems to always find herself at the center of it all, especially with her social media posts. The third-born Kardashian recently revealed that she stopped sharing everything with fans, calling it "growing up."
Khloe is constantly ridiculed for her looks
Growing up with sisters who received unlimited attention due to their looks and thin, curvy bodies wasn't a walk in the park for Khloé, who felt like she needed to do more.
When Keeping Up with the Kardashians began airing, Khloé seemed a tad different from her sisters. She didn't have the same curvy figures her sisters did, but fans loved her for her personality.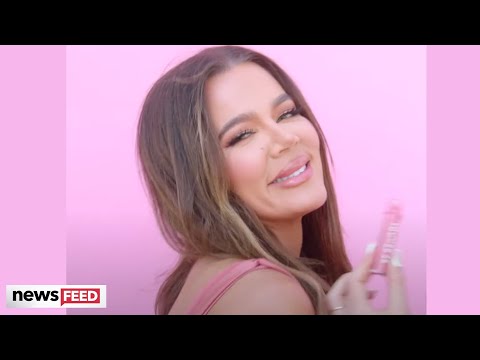 Still, this wasn't enough for the star, who always felt overshadowed by her two elder siblings. The star went on a tirade on social media detailing her harrowing experience always being compared to her famous sister Kim Kardashian West.
In her rant, Khloé mentioned the constant comparison to her sisters, including the speculations that she and her older sisters don't share the same father because she looks different than Kim and Kourtney Kardashian. Khloé admitted that it has been challenging to measure up to the standards set by the public.
After facing ridicule for her body for so long, Khloé decided to work on herself and even started a show to help other people like her. Revenge Body with Khloé Kardashian helped shed light on the experience of overweight people who wanted to achieve their healthy weight and get back their confidence.
Although the show was canceled after three seasons, its host has continued with her one-person crusade to help the public view things from her point of view.
Khloé holds back from oversharing with fans
For 14 years and 20 seasons, the Kardashian-Jenner sisters each pulled their weight and shared as much as they could to ensure the show remained successful. The sharing topic became a huge cause for contention when the eldest Kardashian, Kourtney, began holding back, leading to her and Kim getting into a feud.
Now Khloé is borrowing a page from her sister and holding back from oversharing. The Kardashian graced the cover of Cosmopolitan U.K.'s December 2021/ January 2022 issue and revealed how she juggles motherhood, her brand, and mental health.
While the star was open to talking about the momentous goings-on in her life, she revealed that she has become guarded with what she is willing to offer to her fans;
"I used to share anything and everything. I don't know if it's age or if I started being more aware and exposed, but you become more guarded in a healthy way. We definitely like to now keep some things for us. It's growing up."
Khloé also revealed that she limits the amount of time she spends online to avoid dealing with trolls.
Khloe's posts always receive criticism
The Kardashians receive a lot of criticism, especially for their posts, but the hate seems a bit heavy-handed when it comes to Khloé. From fans criticizing her looks anytime she posts a selfie or picture, to their extravagant birthday party décor involving an insane amount of balloons.
Recently a video of her talking about overweight people landed her in hot soup as many felt she was insensitive to others. Fans have also called her out for her recent post amid the Astroworld tragedy calling her tone-deaf for posting a series of sultry photos of herself.
Source: Read Full Article