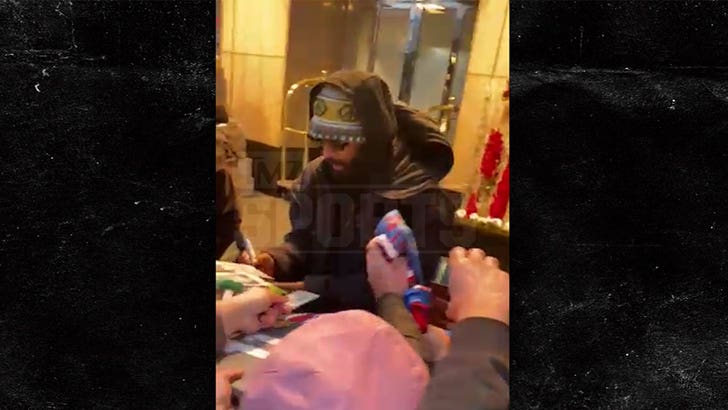 Kyrie Irving showed appreciation for fans eager to meet him in Chicago this week … by signing autographs and taking pics with a big crowd of supporters.
TMZ Sports is told … Irving embraced the impromptu meet-and-greet and spent a moment with everyone in the crowd right outside the Nets' team hotel in the Windy City.
In the video, you can see Irving swarmed as he was presumably on his way to the team bus … with the mob of fans handing the star point guard various items to sign.
As it turns out, we're told there was a group of Irving fans waiting outside the same hotel on Wednesday, and Kyrie promised that if they returned Thursday, he would stay and interact with as many people as time permitted.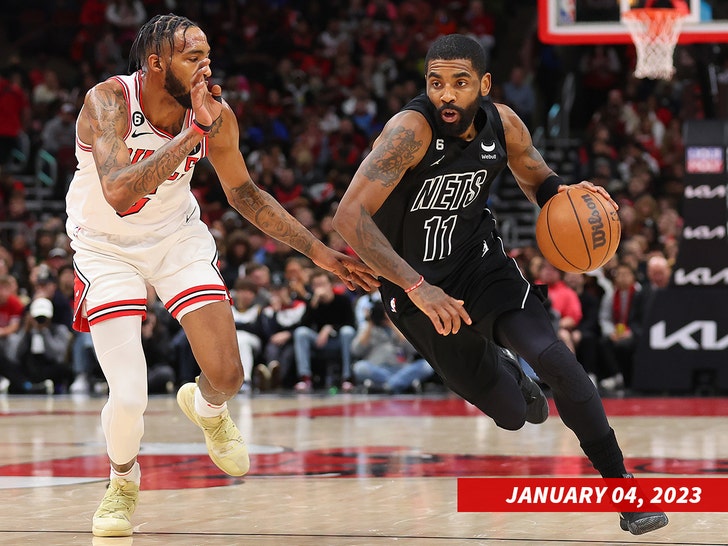 Of course, the Nets were in Chi-Town to take on the Bulls at the United Center … but Brooklyn fell to Chicago, 121-112, snapping a 12-game winning streak.
The Nets have been clicking on all cylinders since Kyrie returned from his suspension on Nov. 20 against Memphis … reasserting themselves as a powerhouse in the East.
Despite the controversy surrounding Irving earlier this season, the 30-year-old remains a fan favorite — and the proof is in the 2+ million All-Star votes he's received.
Source: Read Full Article