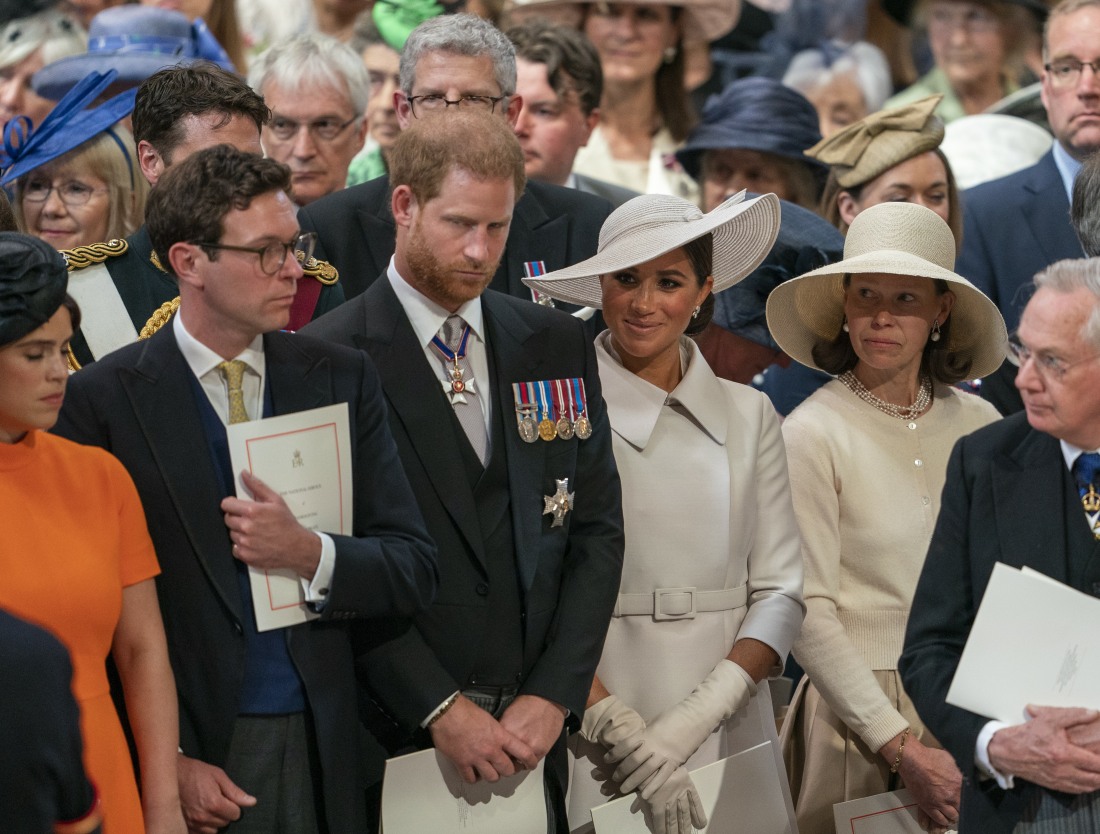 Now that I've had time to think about the Duke and Duchess of Sussex's decision regarding King Charles's coronation, I don't really hate it. I didn't hate it when it was announced either – I was mostly relieved that Meghan and the children were staying away, and that Harry was making it abundantly clear that he was only coming for the "crowning" part and nothing else. We might have some angst about Harry choosing to give into his toxic, racist and abusive relations, but Spare made me understand how much Harry still loves his father and wants peace and understanding from his father specifically. Harry's attendance isn't "selling out" Meghan or her experience in any way, in my opinion – he's going because he's the bigger man and because his father made a point of including him.
Of course, Charles also made a point of excluding Meghan, Archie and Lilibet. The palace made it clear that while Meghan was invited, they hoped she would not come. The palace also made it clear that the Sussexes' children were not invited whatsoever. So I do judge Harry a bit for agreeing to go to this clownshow when his family is still disrespecting his wife and their children. As for Meghan… Scobie reports that Archie's birthday was Meg's biggest priority.
— Omid Scobie (@scobie) April 12, 2023
I hope Meghan and the kids are surrounded by love, friends and cake on May 6th. I hope she throws a party for Archie and all of his little friends come and all of Meghan's friends come and they just do it that way. Then they can do a family celebration when Harry returns, probably the next day. Meanwhile, the British media is trying to make "Meghan snubbed the Windsors" into a thing, like these people didn't go out of their way to harass her, smear her and threaten her for years.
Wednesday's announcement that Harry will attend, without Meghan and their children, Prince Archie, three, and Princess Lilibet, one, will probably fuel the narrative that difficulties between the couple and the palace remain very real, with some undoubtedly interpreting Meghan's decision to stay away as a snub.

But some believe the decision for Harry to attend alone could be to be down to a failure in negotiations, with the Sussexes not being able to get what they want. With the invitation going out a month ago, "it seems the result of the best part of a month's discussions and negotiations have not worked," said the royal historian and author Robert Lacey. The invitation had been on the table for a month, so negotiations were likely, said Lacey, "because it was possible for the Sussexes to reply a month ago".

As non-working royals, it has been reported that the Sussexes were not expected to play any formal part in the Westminster Abbey ceremony, including any appearance on the palace balcony, though the palace has not confirmed this. Meanwhile, the Prince of Wales will play a prominent role as heir, and his son Prince George, nine, has a substantial role as one of the pages of honour to the king.

Negotiations might have faltered on where the Sussexes could expect to be seated, or whether they should be included in the carriage procession from Westminster Abbey to Buckingham Palace after the ceremony. The Waleses, the newly titled Duke and Duchess of Edinburgh, the Princess Royal and her husband, the Gloucesters and the Duke of Kent and his sister Princess Alexandra are understood to be part of that procession.

Harry was reportedly not happy over his seating at the Queen's platinum jubilee service, said Lacey. "It's all about negotiating over the Abbey equivalent of Siberia as to where Harry was going to be seated," he added. "There are invitations. And there are invitations," said Lacey, adding that the seating plan "may have been the substance of what has not been resolved to their [the Sussexes'] satisfaction".

After Spare's publication, the king had "acted with a combination of firmness and conciliation", said Lacey. Firmness in ending the couple's lease arrangement of Frogmore Cottage, and conciliation "in that he made clear early on that they were both welcome at his coronation".

"In view of what has happened, it is hardly surprising; the book, the Oprah interviews, the Netflix documentaries, they were sustained attacks on the family itself and on the monarchy. And, especially, an attack on the new queen. For the king to offer an invitation in those circumstances was good-hearted and forgiving. But the Sussexes clearly weren't offered enough," he said. On the other hand, he said, it could be seen in a positive light. "The fact Harry is coming could be said to be a fruitful compromise. It actually says quite a lot of hopeful things, considering what Harry has said about his father, and his apparent condemnation of his father, and his being willing to put that aside. So, it could be a step forward."
[From The Guardian]
The British people/commentators obsessing over their completely tragic little status symbols remains one of the most bonkers things I've ever seen. They won't be allowed on the balcony! They won't be seated in the front row! They won't ride in a bumpy procession! Literally no one cares but the people who invented these grim little status events. All of which to say, it's extremely stupid to believe that Meghan refused to go to the coronation because of the seating chart.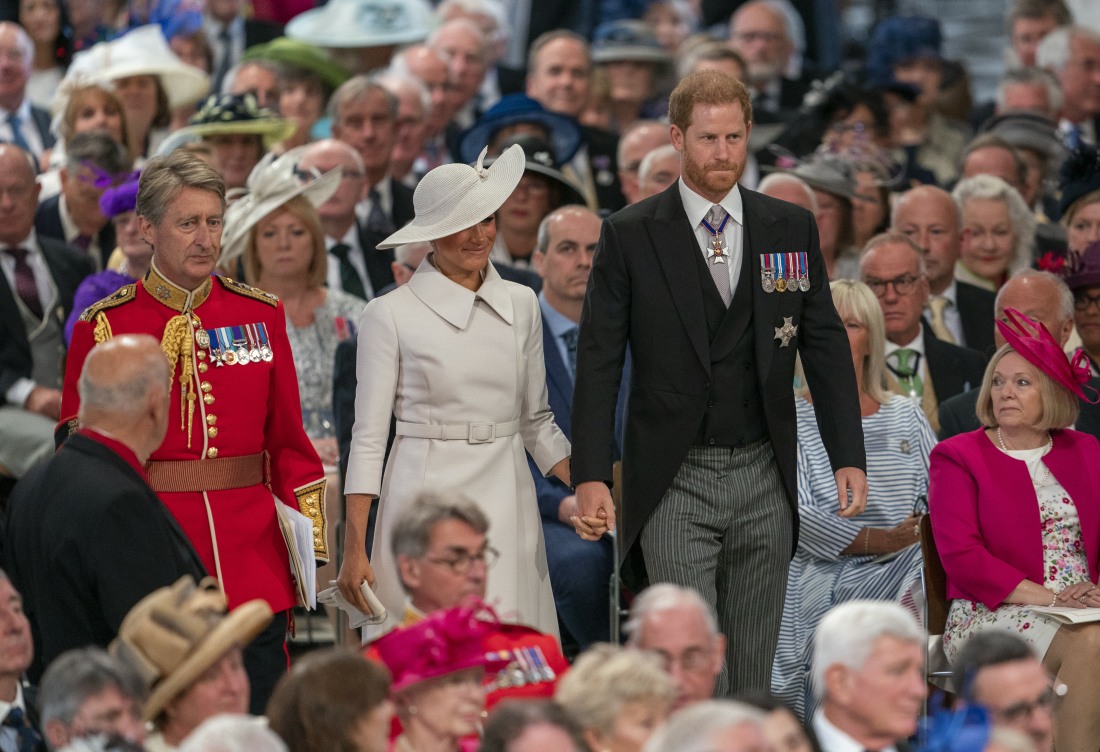 Photos courtesy of Avalon Red.
Source: Read Full Article