Ignorance of the law is not a defense!
But ignorance that somebody else around you was going to commit a crime?? Well… Lori Loughlin is reportedly hoping her lawyers can finesse that as a clear line of defense in what's shaping up to be one hell of an upcoming trial for the Fuller House star and her husband in the college admissions bribery scandal.
According to a report out this morning in TMZ, Loughlin and her husband, Mossimo Giannulli, will allegedly base their defense on the argument that they had "no idea" college bribery scammer Rick Singer was going to actually bribe coaches at the University of Southern California in order to get the couple's daughters into school there.
Contents
But We Didn't Know!
If these sources are to be believed, Loughlin's defense sounds… incredible. For one, the former When Calls The Heart star is apparently going to argue that even though Singer wanted a pic of Bella and Olivia Jade on a rowing machine, she didn't know why he wanted it, and never knew the end game involved. Even crazier: regarding when the couple forked over HALF A MILLION DOLLARS to Singer, they are apparently prepared to argue that he did not tell them how he'd use the money to get the daughters into school, and so they can't be guilty of bribery because they didn't know it would be used specifically for his scheme.
Ah, yes, the old "give this random guy half a million dollars with no expectation or understanding of how he's going to use it" plan. Forget using it as a legal defense, that sounds like Vanilla Ice's financial portfolio in the 1980s! Ha!!!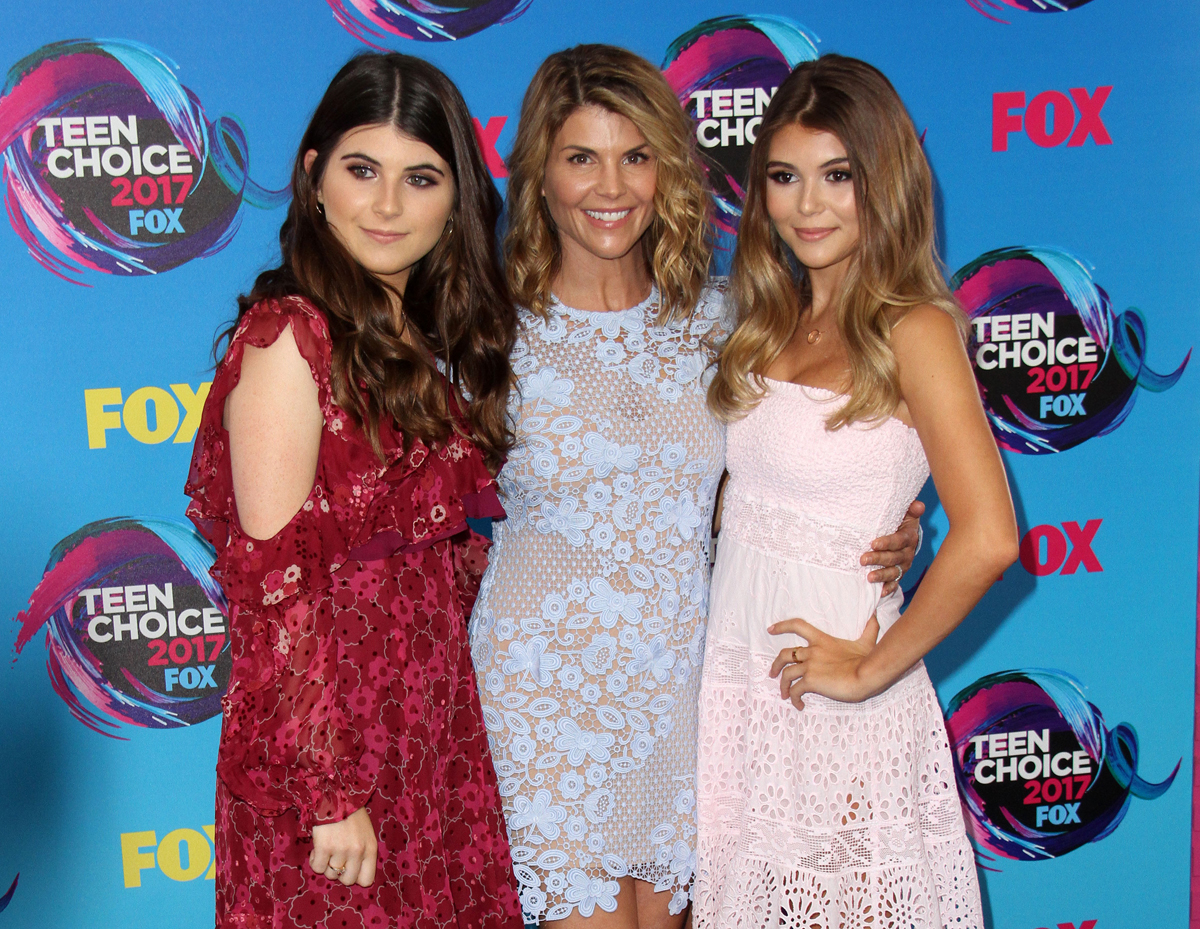 But seriously, Loughlin and Giannulli think they have a pretty strong case with the ignorance defense, because knowledge and intent are both key elements to proving bribery. If their lawyers can convince a jury that the couple was simply giving half a million dollars to a college facilitator as a fee — and not with the specific knowledge that he was going to use it as a bribe — then they may be off scot-free.
Additional Funds
There's only one (major) problem here: the feds claim that in addition to the $500K sent to Singer, Giannulli (but not Loughlin!) allegedly sent at least $100k more directly to an assistant athletic director at USC. Hmmm… suddenly, it would seem that ignorance to the wheels being greased at USC will be a lot tougher to prove, what with a direct payment to an athletic department staffer.
The Second Defense: Donations!
The couple has a more basic defense here, too: colleges have admitted children of rich parents (and alums) for decades in exchange for massive donations to help the school grow, and that's all this is, too — nothing illegal! It's just like what Dr. Dre did — and then oh, look, his daughter was magically accepted to USC years later!
Of course, that defense seems a bit more flimsy considering Singer (with the help of certain coaches and athletic department support staff) was apparently fooling college admissions folks into admitting students out of bribery and full-on deceit — and while both practices are corrupt, fraud is VERY different than giving half a million bucks to the college president and having your daughter accepted in the next term.
Anyways, we'll see if either defense ever gets trotted out in court — there is a LONG way to go in this case, and as we've already seen in the last couple months, plenty can change in a short period of time.
One USC Guilty Plea Already!
Meanwhile, back in the real world, at least one USC coach has seen the full weight of the justice system here — and she's not going to go up against it.
Laura Janke, USC's former assistant women's rowing coach, agreed in court yesterday to plead guilty in the college admissions bribery case. She will plead guilty to conspiracy to commit racketeering charges and — in a bad move for Loughlin, Giannulli, and the rest — she will fully cooperate with the government's investigation here.
It's pretty standard fare for the feds: go after the small fish first, get 'em to plea, and have 'em cooperate against the bigger fish. You'd think it would make Loughlin and Giannulli think twice about not taking their own plea deal when offered… but alas, here we are!
What do U think of Loughlin and Giannulli's reported defense tactics, Perezcious readers?! Will they stand a chance in court, or is it big trouble ahead for Aunt Becky and her family???
Sound OFF in the comments (below)…
Source: Read Full Article