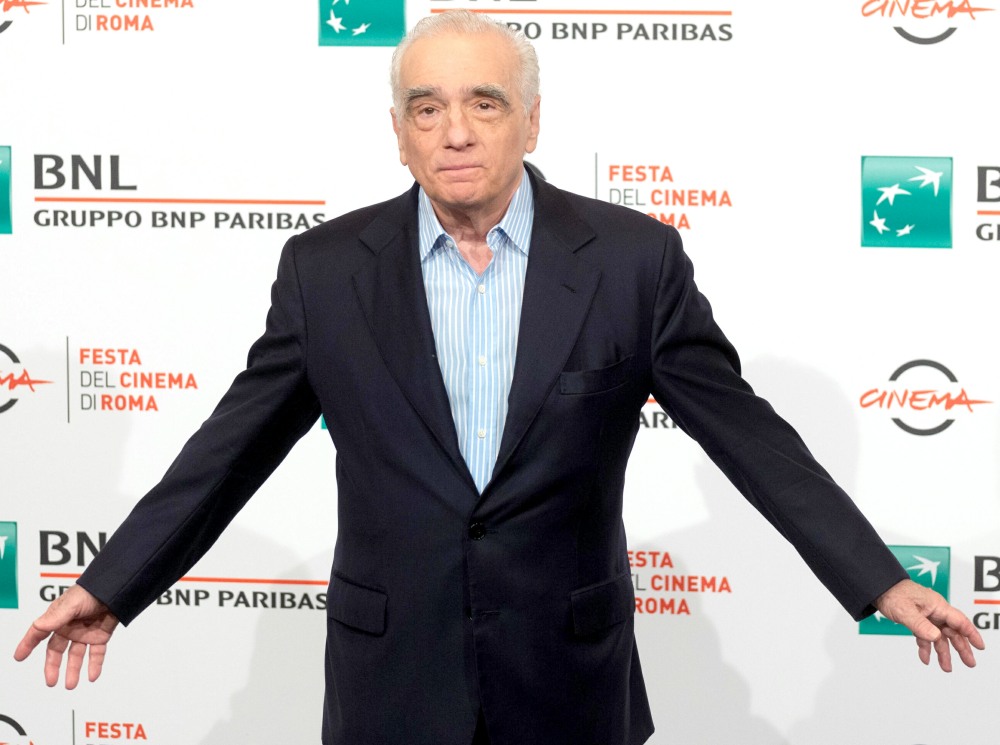 Here are some photos of Martin Scorsese at the Rome Film Festival this week, where he's premiering The Irishman, his big-budget Netflix movie which will probably win a lot of Oscars. I've never seen this before, but doesn't Marty give off vague Rudy Giuliani vibes? Just in appearance. Marty acts sometimes, so if they ever make a high-quality movie about this political era, they should get Marty to play Rudy. Anyway, while he was in Rome, Marty had to defend his previous comments about Marvel movies. Several weeks ago, he said that Marvel movies are like "theme parks" and he wishes that real movies were still embraced by theater-goers. As I said at the time, "superhero movies and Scorsese's movies suffer from the exact same problem: the default deification of the white dude's experience. That only white dudes really *feel* things or have interesting stories or have stories which deserve to be told." Let's see if that point crops up during Scorsese's media in Rome. Some quotes:
On his Marvel comments: "The key that I'm hoping for is for theaters to continue to support narrative cinema of this kind," said Scorsese, naming off other filmmakers including Noah Baumbach, Wes Anderson and Paul Thomas Anderson. He continued to criticize what is now viewed as cinema, and went further in lamenting how young people today experience life and understand (or fail to understand) the consequences of history. His main wish, he clarified, is that "the theaters support the films. But right now the theaters seem to be mainly supporting the theme park, amusement park, comic book films. They're taking over the theaters. I think they can have those films; it's fine. It's just that that shouldn't become what our young people believe is cinema. It just shouldn't."

On kids not knowing history: Scorsese said it's "quite sad" that the life of Jimmy Hoffa is largely unknown today. "As well known as he was, time just wiped him away," he said. "This is the world we live in. Our children are, I don't know what they're doing with those devices. They perceive reality differently. They perceive even the concept of what history is supposed to be [differently]. How are they going to know about WWII? How are they going to know about Vietnam? What do they think of Afghanistan? What do they think of all of this? They're perceiving it in bits and pieces. There seems to be no continuity of history."

On how 'The Irishman' is about middle-aged dudes, and no women: "No. That's not even a valid point. That's not valid. I can't…. That goes back to 1970. That's a question that I've had for so many years. Am I supposed to?…If the story doesn't call for it…. It's a waste of everybody's time. If the story calls for a female character lead, why not?"
[From THR]
The last part is longer at THR, but there was cross-talk and the basic point was that Marty doesn't feel like he's getting credit for including women in other films (Casino, Age of Innocence, Godfellas). I get what he means about doing what the story demands… but… he does tend to CHOOSE a lot of stories where there are few women, or the women are just in service to the male characters. I mean? It's true. How many of Scorsese's films pass a bare-bones Bechdel Test? Uh… not many.
As for what he says about kids today not understanding history… yes, it's very "old man yells at clouds," but I also think those same thoughts about Generation Garbage Youth. They don't know history. They don't care about history. Their knowledge is so fragmented.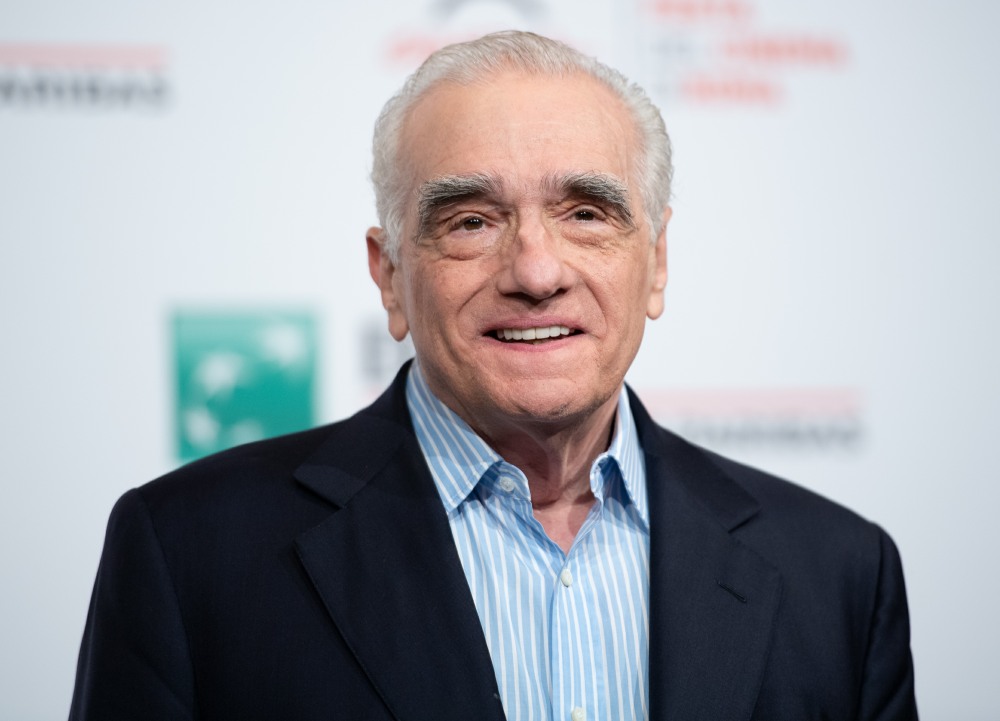 Photos courtesy of WENN.
Source: Read Full Article