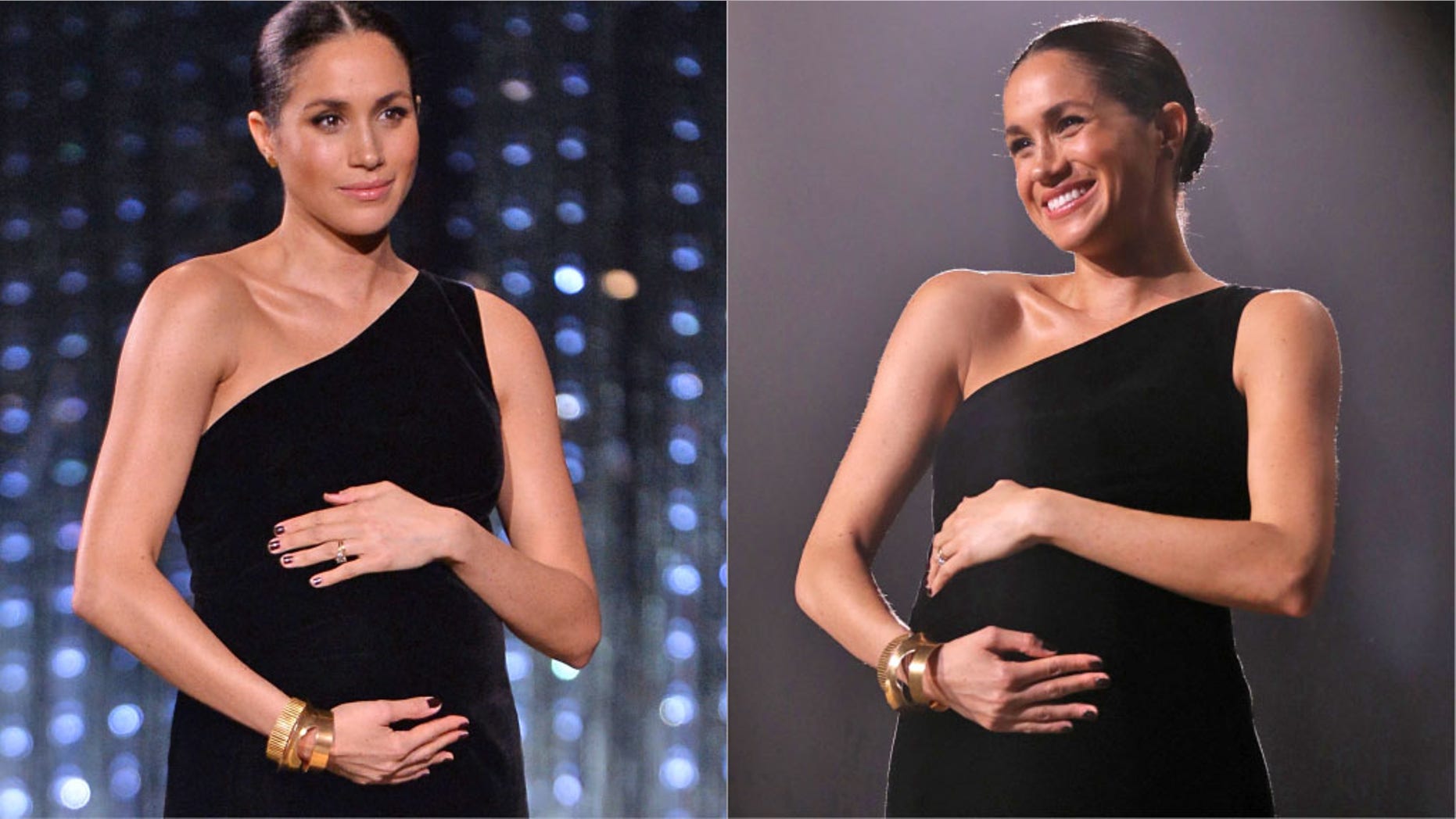 Meghan Markle cradles her baby bump at the 2018 British Fashion Awards.
Meghan Markle sparked a global debate about baby bump cradling after her surprise appearance at the British Fashion Awards this week.
The Duchess of Sussex, 37, posed in a way at the style-centered event that some interpreted as hammy and others as maternal, as she presented an award to her wedding dress designer, Givenchy artistic director Clare Waight Keller.
PHOTOS: MEGHAN MARKLE BEFORE THE FAME
"Cupping the bump? WHOB DOES THIS? #MeghanMarkle who the hell does she think she is Madonna and child? Something VERY creepy going on in this woman's head," one user wrote.
"#MeghanMarkle holding on to that bump like someone's about to snatch it," another quipped.
"Seriously, no pregnant woman poses for photo like this. Ever. She's such an actress. #MeghanMarkle #duchessofsussex #BritishFashionAwards #actingup," another wrote, adding, "Especially when you're a royalty [sic] … She should learn from Kate on how to pose regally when pregnant. Both hands discretely [sic] under the bump. Not cradling like Demi Moore. #Crasspregnancy #MeghanMarkle."
PHOTOS: MEGHAN MARKLE COZIES UP TO EX-BOYFRIEND
Others were equally critical:
Others simply pointed out the absurdity of both the pose and the obsession with it, including an account dubbed @MarkleBabyBump.
Others defended the former "Suits" starlet, pointing out that pregnancy is inherently uncomfortable and that there's nothing wrong with cradling the tiny, living human being in her body.
Her bump wasn't the only controversial aspect of Markle's appearance at the BFAs: She also broke royal protocol with her dark manicure.
Source: Read Full Article