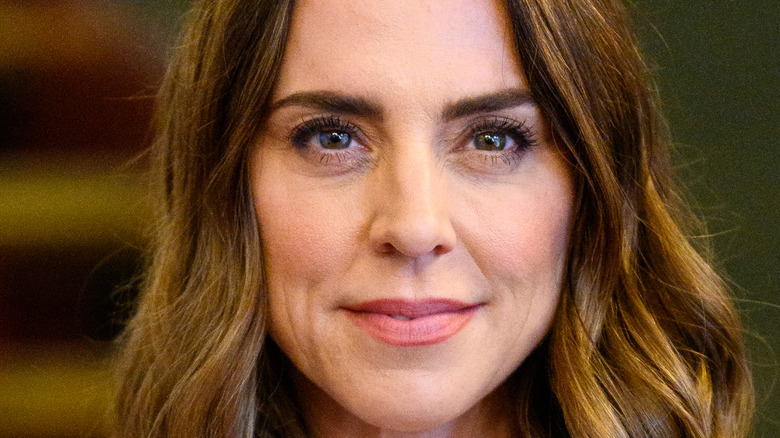 Melanie C is known far and wide as being one-fifth of one of the biggest girl band's in history, and throughout her Spice Girls years, the singer has most likely interacted with some of the most famous people in the world. However, the "Wannabe" hitmaker's interaction with the undisputed Queen of pop, Madonna, turned out to be quite an awkward affair. 
During an interview with Attitude back in October 2020, Mel C, otherwise known as Sporty Spice, opened up about the rather uncomfortable encounter while reflecting on some of her most embarrassing showbiz moments throughout her career, revealing that she once somehow managed to become tangled in the "Like a Prayer" singer's dress. 
"She did a documentary [of] one of her tours — it was a long time ago now — and I went to the after-show [party] after the screening. I was actually going on tour the next day, so I had to leave early, but I didn't want to go without saying thank you for the invite," Sporty Spice recalled. "She had on this amazing dress, all crystals, it was incredible. I had a bracelet on and got stuck to it. After I said goodbye to her, it took me a little while to unpick myself, but she ignored it," she added. 
This isn't the only interaction between Melanie C and Madonna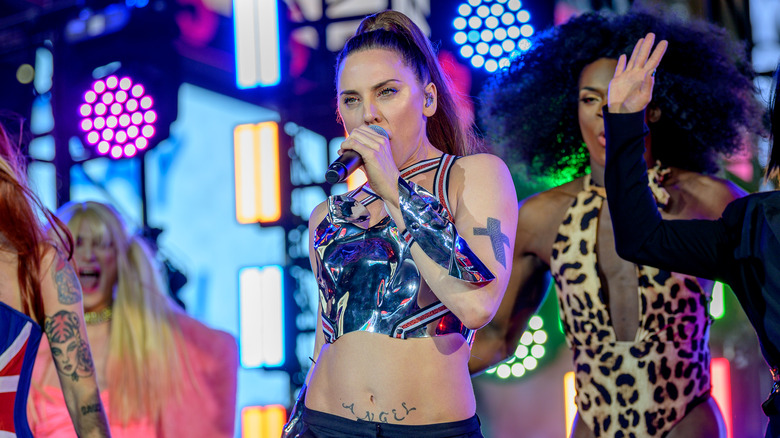 Speaking to Attitude, Mel C went on to reveal that Madonna's reaction wasn't what she had anticipated. "She didn't even go, 'Whoops!' or anything, she just carried on talking to someone else as I unpicked myself from her Swarovski dress. She pretended it wasn't happening and I was like, 'F***, f***, f***!' You know when you're just fingers and thumbs?!" the "Who Do You Think You Are" hitmaker explained.  
Despite the awkward encounter, the Spice Girl previously revealed that she and Madonna have actually met on numerous occasions. However, she went on to explain how she feels "useless" around the Queen of Pop because she is such a huge fan of her work. 
"I've met Madonna a few times. She once called me in my hotel room to invite me to dinner — I was convinced it was one of the girls winding me up … I'm a bit useless in her company being such a fan. I think I may even have offended her once," the singer disclosed to the Sun (via Digital Spy).
Source: Read Full Article