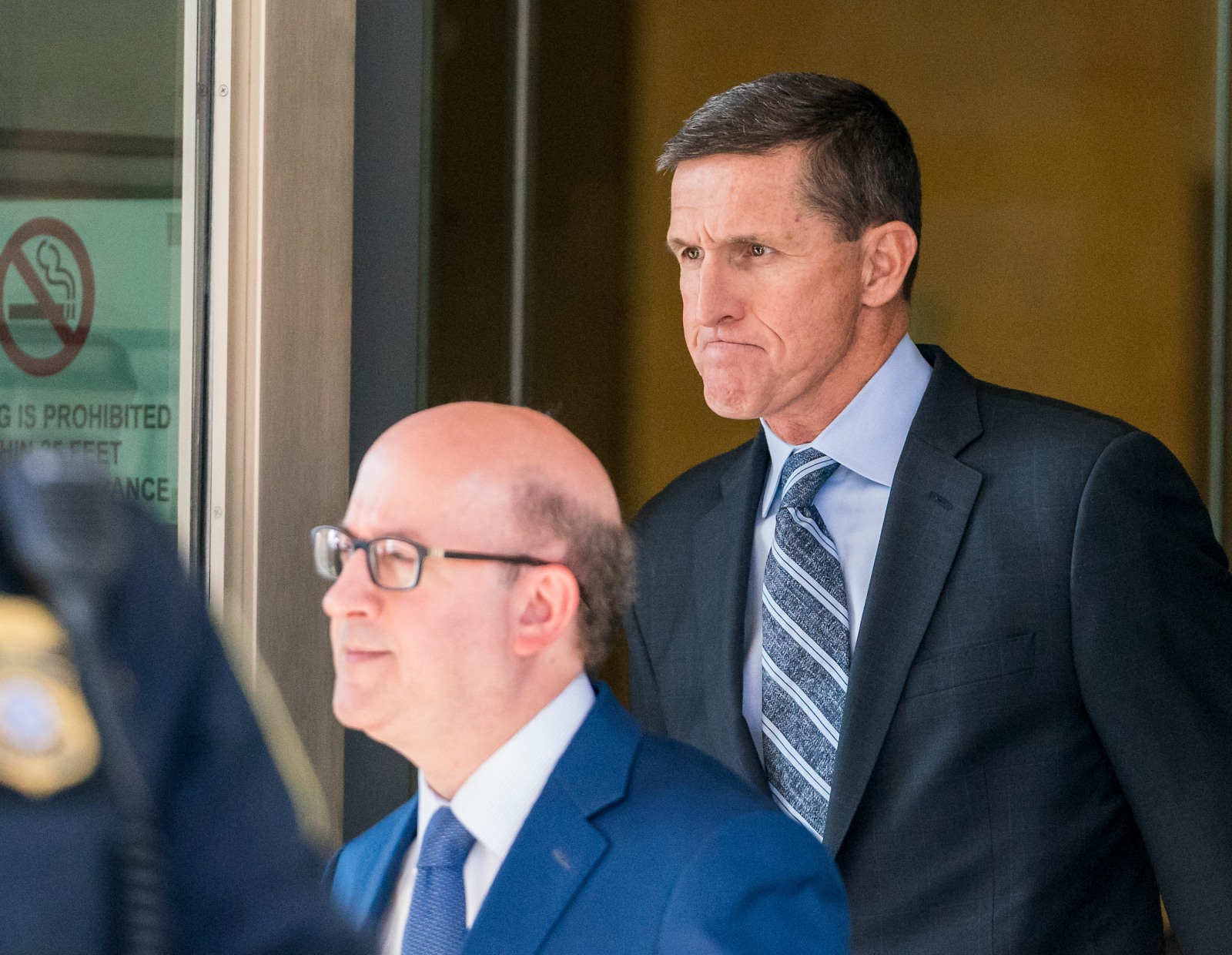 I believe the analysis of Robert Mueller's investigation which theorizes that Mueller is "writing his report" by way of unfolding indictments, trials and DoJ documents. Michael Flynn was part of Donald Trump's campaign – he stood on stage at the Republican National Convention and began the "lock her up" chant. Then Trump made him National Security Advisor, despite Sally Yates' warnings that Flynn was compromised by foreign intelligence in about a million different ways. Flynn was also dealing undercover with Russian officials during the transition in late 2016, which is massively illegal too.
Flynn is one of the big reasons why Robert Mueller's investigation exists. And so everyone was interested in the much-hyped document-drop from DoJ yesterday about the Flynn deal. It's been known for some time that Flynn has been talking to Mueller, just as we've known that Flynn's adult son was also up to his ass in illegal sh-t too, and that Mueller would have gone after Flynn's son if Flynn didn't talk. Well, Flynn talked. NINETEEN interviews. And the document drop was heavily redacted.
Special counsel Robert S. Mueller III on Tuesday recommended that former national security adviser Michael Flynn serve no prison time, citing his "substantial assistance" with several ongoing investigations, according to a new court filing. Flynn was forced out of his post as national security adviser in February 2017 after the White House said he misled administration officials, including Vice President Pence, about his contacts with Sergey Kislyak, Russia's ambassador to the United States at the time.

Since then, Flynn has been cooperating with Mueller's investigation into Russian interference in the 2016 campaign, and his full account of events has been one of the best-kept secrets in Washington. He is one of five Trump aides who have pleaded guilty in the special counsel probe.

The special counsel's filing Tuesday is the first time prosecutors have described Flynn's assistance since the former national security adviser's guilty plea last year. But Tuesday's sentencing memo was heavily redacted, continuing to shroud in secrecy the details of what Flynn has told Mueller's team and other prosecutors. The special counsel wrote that Flynn has provided information for several ongoing investigations — participating in 19 interviews with federal prosecutors and turning over documents and communications. The filing indicated that Flynn has provided extensive assistance to Mueller, including about matters that were redacted and hidden from public view. It also indicated that he has cooperated with a separate unidentified criminal investigation, the details of which were completely redacted.

Flynn pleaded guilty in December 2017 to one felony count of making a false statement, despite a longer list of charges he could have faced. Prosecutors said last year they would likely seek a prison sentence between zero and six months. On Tuesday, the special counsel's office said that based on Flynn's assistance, the government was recommending a sentence on the low end of that range, "including a sentence that does not impose a term of incarceration."
[From The Washington Post]
This is something I don't understand about the Trump loyalists – no matter how much loyalty you show to the orange one, he's still going to throw you under the bus whenever he feels like it. So you might as well sing like a g-ddamn canary to the special counsel. Mueller WILL show you loyalty if you help him – he'll even recommend that you spend the bare minimum in jail for your treason and felonious behavior. LOCK HIM UP. Some tweets:
— Kyle Griffin (@kylegriffin1) December 5, 2018
-Mueller is signaling to other targets that if they cooperate, they will get leniency;
-There are "several ongoing investigations";
-Mueller believes his job is secure & felt no need to disclose what he has uncovered. https://t.co/cZVg9CL7RW
— Ted Lieu (@tedlieu) December 5, 2018
– ██████████
– ██████████
– ██████████
– ██████████
He's not your man. He's Michael Flynn.
— marisa kabas (@MarisaKabas) December 5, 2018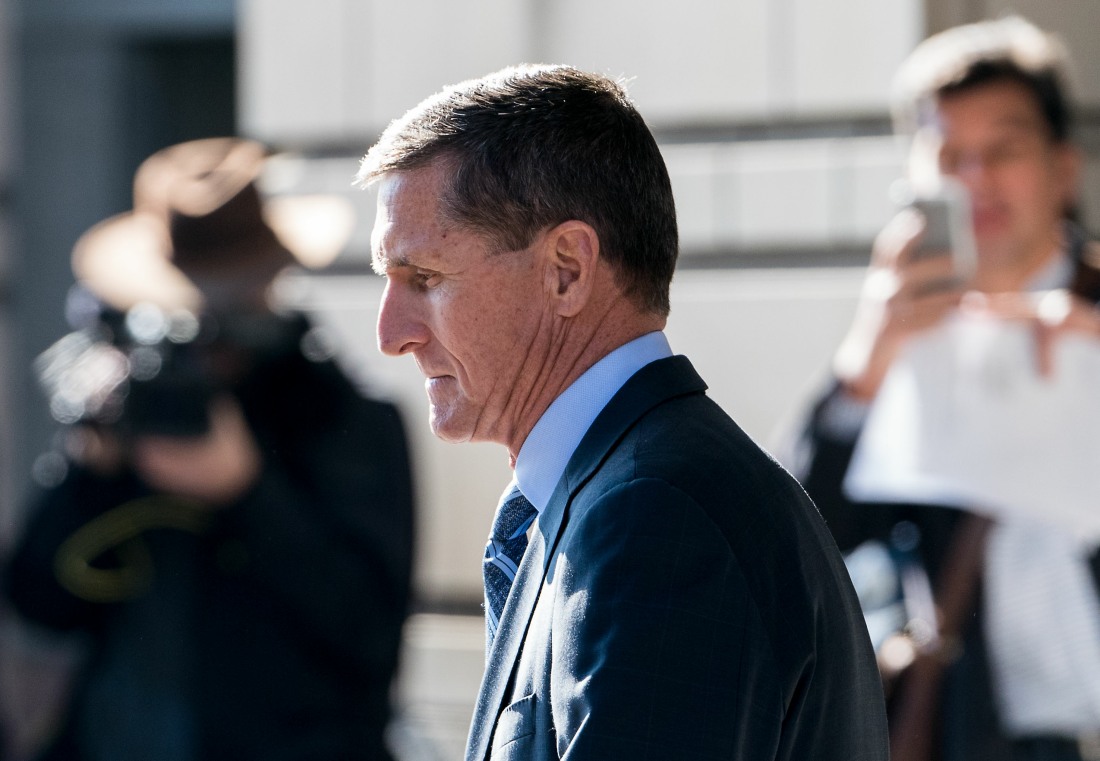 Photos courtesy of Avalon Red.
Source: Read Full Article