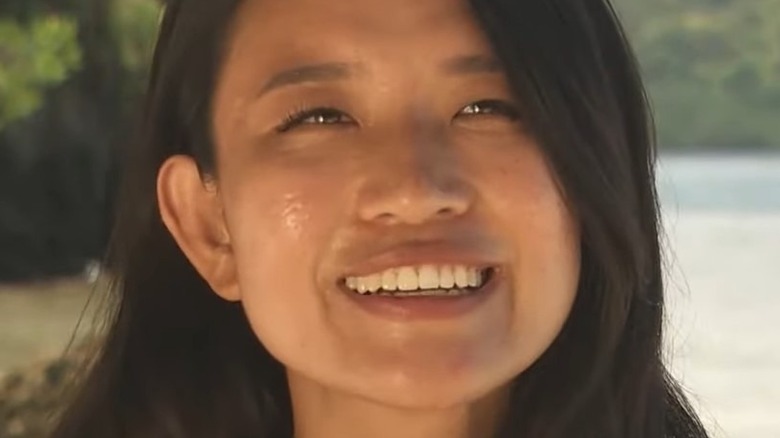 As if it wasn't already enough to be going on intimate dates with a stranger on national television, the "Naked and Afraid" franchise has upped the ante just a bit. In August, Discovery Channel will be premiering one of three dating games the television network is developing called "Naked and Afraid of Love," per TheWrap. As you might have guessed, the contestants on the dating show attempt to survive the harsh conditions of the wilderness while naked and try to find a love match with a complete stranger. Think of the show as equal parts "Naked and Afraid" and "Dating Naked."
In the past, only a few dating shows have forced contestants to bare it all to find love. One of these was "Dating Naked," which aired on VH1 from 2014 to 2016. Unfortunately, the show was canceled after three seasons, partly due to an unfortunate incident that involved certain private areas of one contestant not being fully blurred out by producers, according to Entertainment Weekly. 
Naked and Afraid of Love is set to premiere in August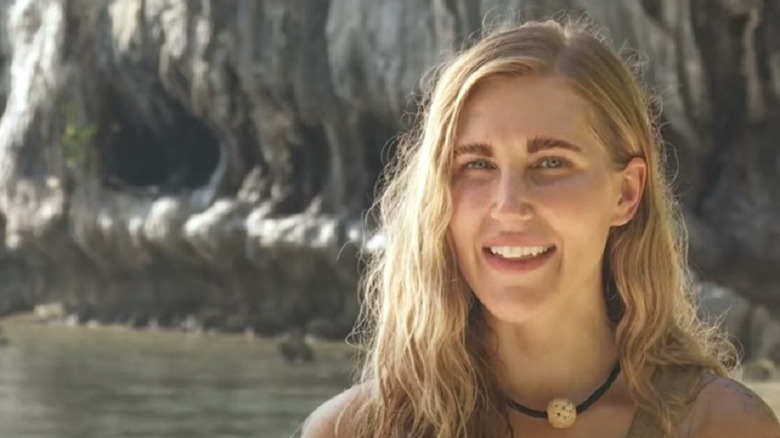 "Naked and Afraid of Love" is one of three new dating shows that is being developed by the Discovery Channel. And according to a press release from the Discovery Channel, "Naked and Afraid of Love" will be premiering on Sunday, August 22 on the channel's streaming service, discovery+. This show will likely appeal to fans of "Naked and Afraid" who also love reality dating shows like "The Bachelor" or "The Bachelorette," where contestants do their best to find love.
Of course, on a show like "Naked and Afraid of Love," there's not much to hide behind. It's truly a case of "what you see is what you get" — which can be good or bad, depending on how you look at it. And while other dating shows have attempted to create romantic connections sans clothing, few (if any) have found permanent success.
Only a few of the show's cast members have been revealed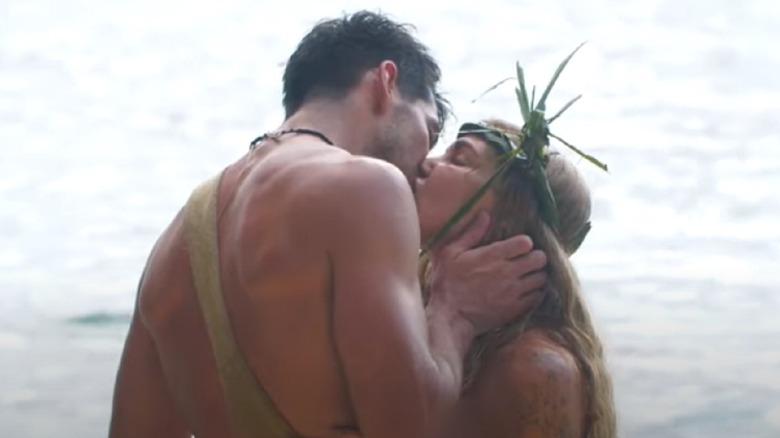 Throughout the course of an unknown number of episodes, eight single women and eight single men will have first kisses, fights, and plenty of complications, according to a press release from the Discovery Channel. So far, only the identities of three contestants have been revealed. Bennett Murphy, Candice Liang, and Britt Whitmire appear to be in a love triangle in the first clip from the show released by the Discovery Channel. While Murphy passionately kisses Whitmire in the ocean, Liang is left behind to wonder if she can really compete with Whitmire for Murphy's attention, per Cosmopolitan. Murphy spoke about his experience on "Naked and Afraid of Love" briefly in an Instagram post last month. "Wait, I just had the weirdest dream," Murphy wrote. "I was thrown into the pacific wilderness with 15 strangers, they were the most incredible people, we had so many crazy adventures, felt every emotion on spectrum: joy, pain, anger, love, and get this … we were all naked!"
According to the press release, the show features a cast that includes "a sexually fluid Army veteran who's known for his 'take charge' attitude and a PhD student from Honolulu who's tired of her fixer-upper relationships, to a high school teacher looking for a ring on 'that' finger and a San Diego surf instructor who's ready to spear fish."
Naked and Afraid of Love hopes to (literally) shed the layers of love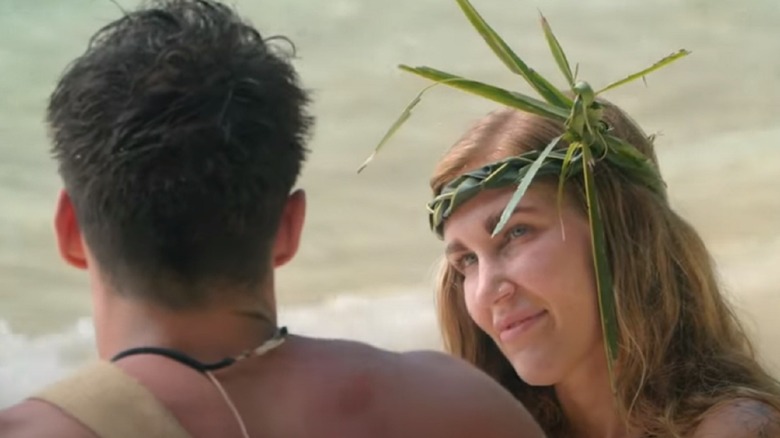 Similar to "Naked and Afraid," contestants on "Naked and Afraid of Love" must learn how to survive the harsh elements of a strange land with no shelter, food, water, or clothing. While on "Naked and Afraid of Love," contestants work together to survive the elements in the Philippines while also attempting to gauge the love match potential of other contestants, according to the press release from the Discovery Channel. Though it is unclear if the cast members are split into pairs at the beginning of the show, the cast members do eventually meet one another, which results in at least a few love triangles.
Per the press release, the goal of the show is to strip away all the filters we normally see people through (via clothing, online personas, and personal preferences) so that contestants can see the real person. "Naked and Afraid to Love" was created by the team behind the "Naked and Afraid" franchise, which has now been around since 2013.
While it is still unclear how the dating show actually operates, one thing is clear: These contestants are willing to shed all of their fears to find love.
Source: Read Full Article