Damar Hamlin continues to inspire with his incredible recovery weeks after nearly dying during an NFL game.
As we've been reporting, the Buffalo Bills star was playing in a game back on January 2 against the Cincinnati Bengals when he collided with another player while making a tackle. At first, the pro safety got up like normal. But without warning, he crumpled back to the ground. Trainers and paramedics ran onto the field and performed life-saving CPR on Hamlin before rushing him to a hospital in Cincinnati. There, doctors took over and resuscitated the pro athlete.
In the weeks since, Hamlin has been discharged from the hospital and sent home to further recover. And now, it sounds like he's doing well considering the awful and almost-fatal event he went through at the start of the month. So great to see!!
On Sunday, the 24-year-old football star posted a new video to his Instagram account. In it, he addressed his fans and followers for the very first time after this month's scary on-field incident. Referencing the Bills' playoff loss last week that ended their season early, Hamlin said to the camera:
"Now that my brothers have closed out a strong winning season as I continued to make so much progress recovering, I think it's finally a good time to share a few things. I think it was important for me to wait and speak publicly at the right time, as it was just a lot to process within my own self, mentally, physically, even spiritually. It's just been a lot to process, but I can't tell you how appreciative I am of all the love all the support, and everything that's just been coming in my way."
The former University of Pittsburgh star added that he "didn't feel anything short of love" from family, friends, and the team's fan base during the last several weeks. Specifically, he thanked his Bills teammates for their support:
"To the Bills organization and my brothers, who made it a priority to spiritually, mentally and every way possible reaching out every day seeing how I was doing, calling and texting, you know, just checking up on me no matter the situation, i'm proud to be a part of this team. I'm proud to be able to call you guys my brothers."
He called out by name each of the members of the Bills' training staff, the paramedics, and the doctors who helped save his life during those scary first moments after the cardiac arrest.
After thanking them, Hamlin also revealed how touched he was to see so much support from Bengals fans in Cincinnati after the injury occurred there:
"For putting team allegiance aside to root for one kid's life, just the humanity of a player that's wearing Buffalo blue. You put humanity above team loyalty, you showed the world unity over division. I'm not surprised by it, but I'm deeply grateful and I will be forever thankful and indebted to that."
Then, he reflected on the greater good that may come from this nearly-fatal setback. Hamlin optimistically explained:
"What happened to me on Monday Night Football, I feel is a direct example of God using me as a vessel to share my passion and my love directly from my heart with the entire world. And now I'm able to give it back to charities and communities all across the world, who need it the most, and that's always been my dream. That's always been what I stood for and what I'll continue to stand for."
Wow!
One more amazing thing came from Hamlin's scary on-field experience: his toy drive foundation raised nearly $10 million from fans worldwide after his hospitalization. The foundation was created to give toys to underprivileged kids in Hamlin's hometown of McKees Rocks, Pennsylvania.
Amazed at the generosity of people from all over the world, he said:
"You made my day, every day."
And he continued:
"I don't even have the words to express the gratitude for the amount of support that was given into that. That was something that we started even way before I made it into the NFL. Something that was started small just to be able to affect my small community back at home at McKees Rocks. I just wanted to be able to play my role and do my part in my community as I ventured off into chasing my dreams of making the NFL. And you guys have just took that and blown it away and I'm so excited for the things that I have planned in the future for these kids all across the country now."
So inspiring!!
You can watch Hamlin's full video (below):
A post shared by DaⓂ️ar Hamlin <3 (@d.ham3)
That truly is from the heart, as he writes in the caption. Love it!! And we love to see that he appears to be doing so well as he continues to rest and recover!! Reactions, Perezcious readers??
Related Posts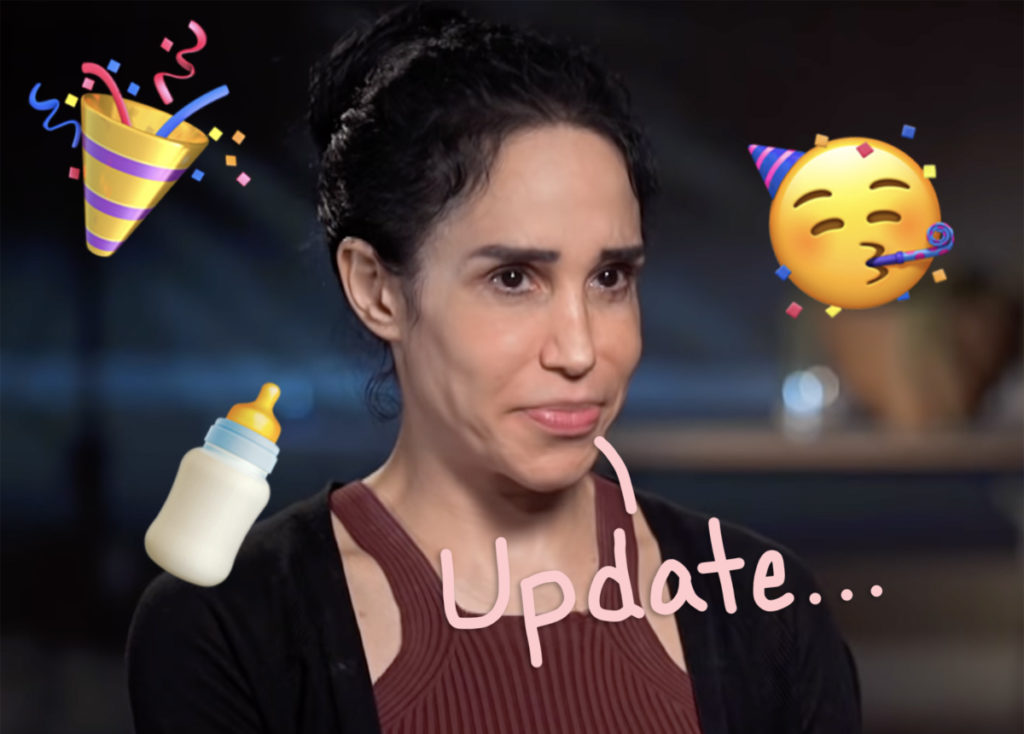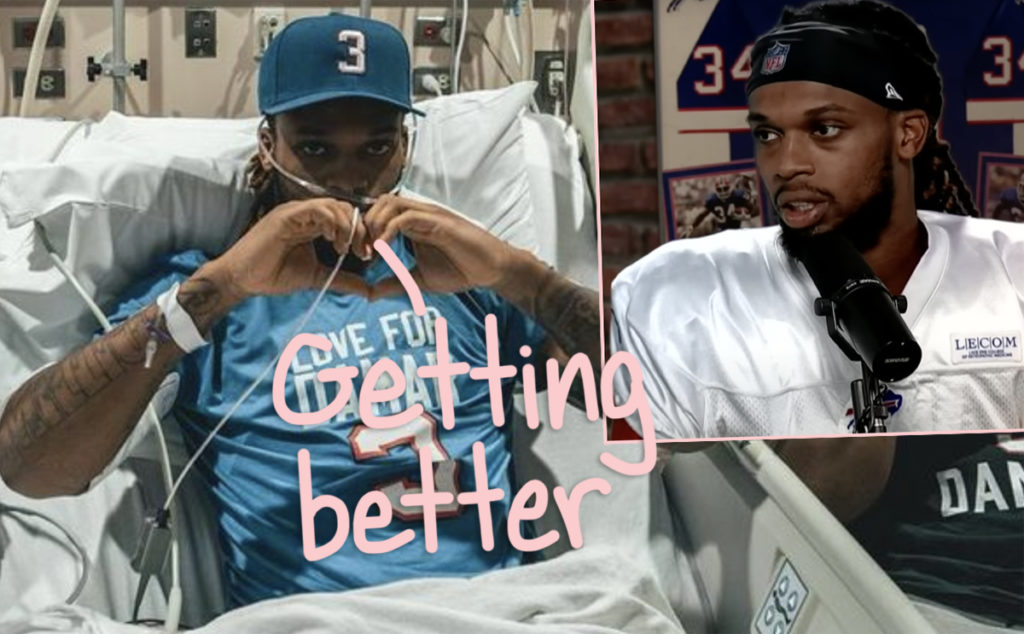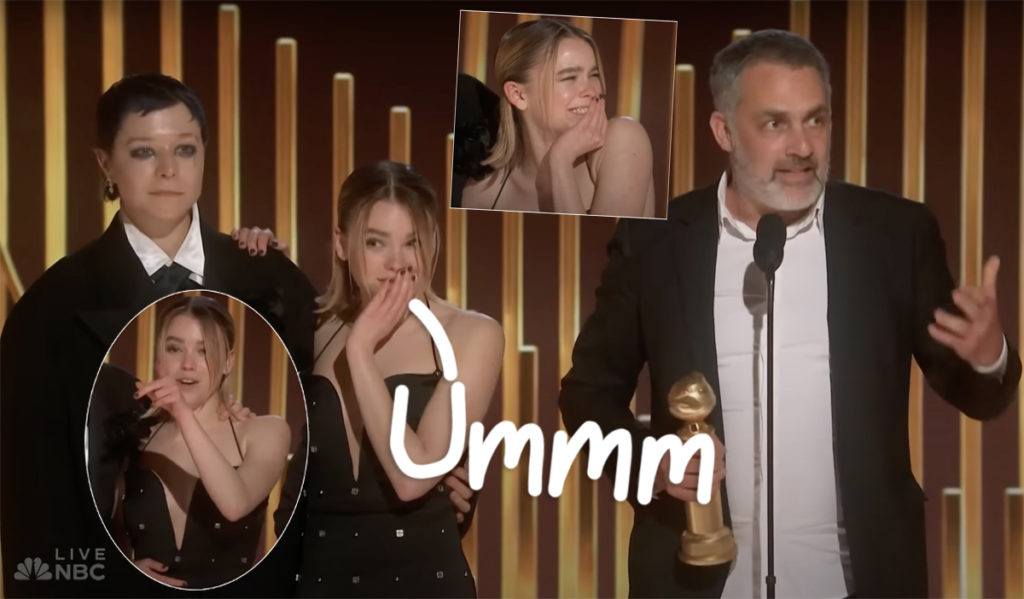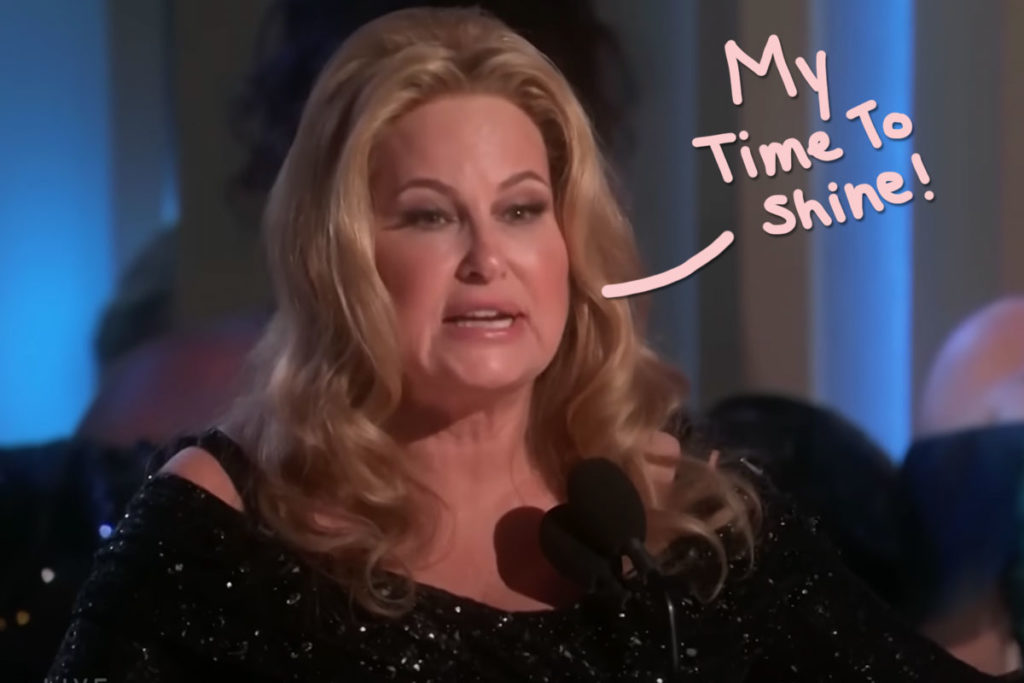 Source: Read Full Article