Lauren London speaks out following the death of her boyfriend of five years, Nipsey Hussle.
As we reported, on Sunday afternoon, the rapper was shot and killed outside of his clothing store in the Hyde Park area of south Los Angeles. He was 33 years old.
On Tuesday on Instagram, the actress broke her silence by sharing several photos of the deceased musician, including one of him throwing their 2-year-old son Kross in the air, and another of them taking a selfie. This is the first time she has shared a photo of their baby son's face.
She added the heartbreaking caption:
"I am completely lost
I've lost my best friend
My sanctuary
My protector
My soul….
I'm lost without you
We are lost without you babe
I have no words"
While London also has son Cameron Carter with Lil Wayne, Hussle shares daughter Emani Asghedom from a previous relationship.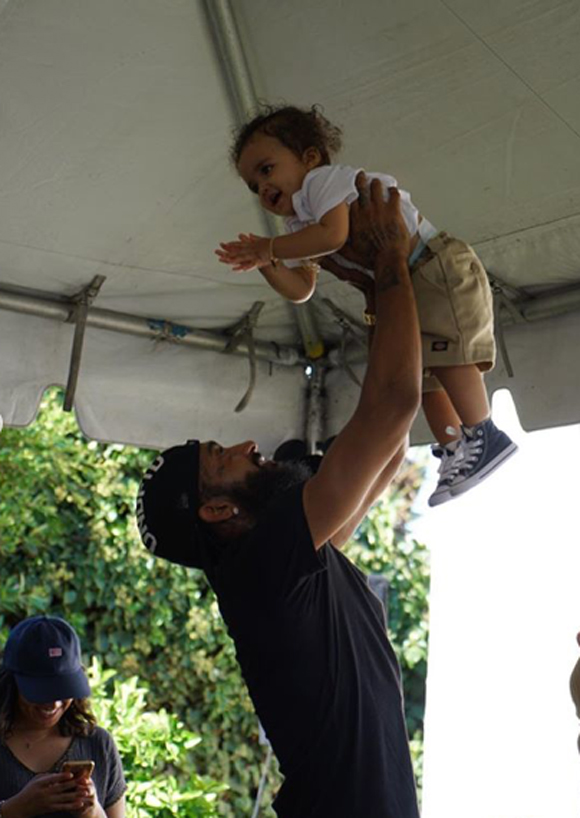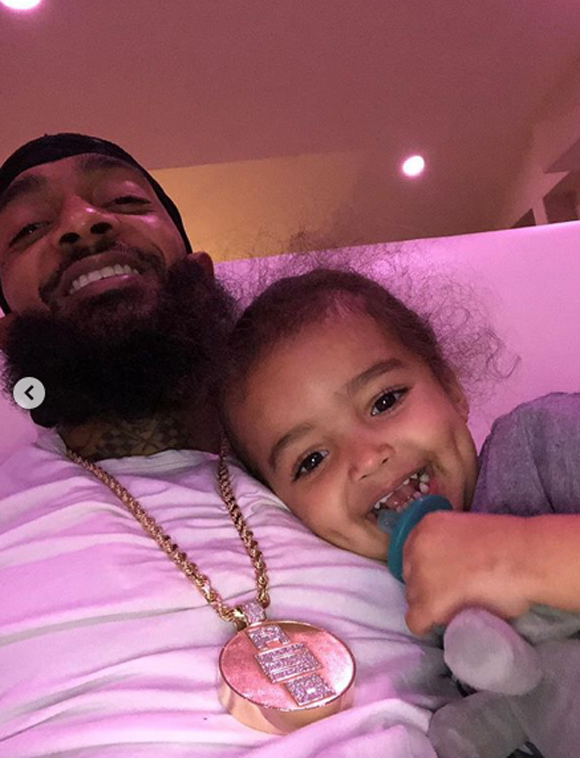 As we wrote, on Tuesday, the Los Angeles County Sheriff's Department confirmed to CBS2 they had caught a man they believed to be Eric Holder, who allegedly shot and killed Hussle.
The individual remains the sole suspect in the slaying.
While some online users alleged the shooting was gang related, the Los Angeles Police Department has stated they believe Holder killed the rapper over "a personal matter."
LAPD Chief Michel R. Moore said at a press conference:
"Mr. Holder walked up on multiple occasions and engaged in a conversation with Nipsey and the others that were there. He left and subsequently came back armed with a handgun and purposefully and repeatedly fired, striking and killing Nipsey Hussle."
On Monday, while asking the public to help locate Holder, the LAPD released a statement, saying:
"The suspect ran southbound through an adjacent valley to a waiting vehicle. The suspect entered the passenger side of the vehicle and fled the area. The vehicle is a 2016 Chevy Cruze, white four doors, CA license plate 7RJD742. The vehicle was driven by an unidentified female… Detectives have worked tirelessly and are now asking for the public's help in locating the suspect in this case."
The female getaway driver has not yet been apprehended, but TMZ reported a woman claiming to be her told them she was innocent and had no idea what Holder had done.
Hussle, whose real name is Ermias Asghedom, died as a result of the gunshot wounds he sustained in both his head and torso. The other two victims are still alive.
Source: Read Full Article