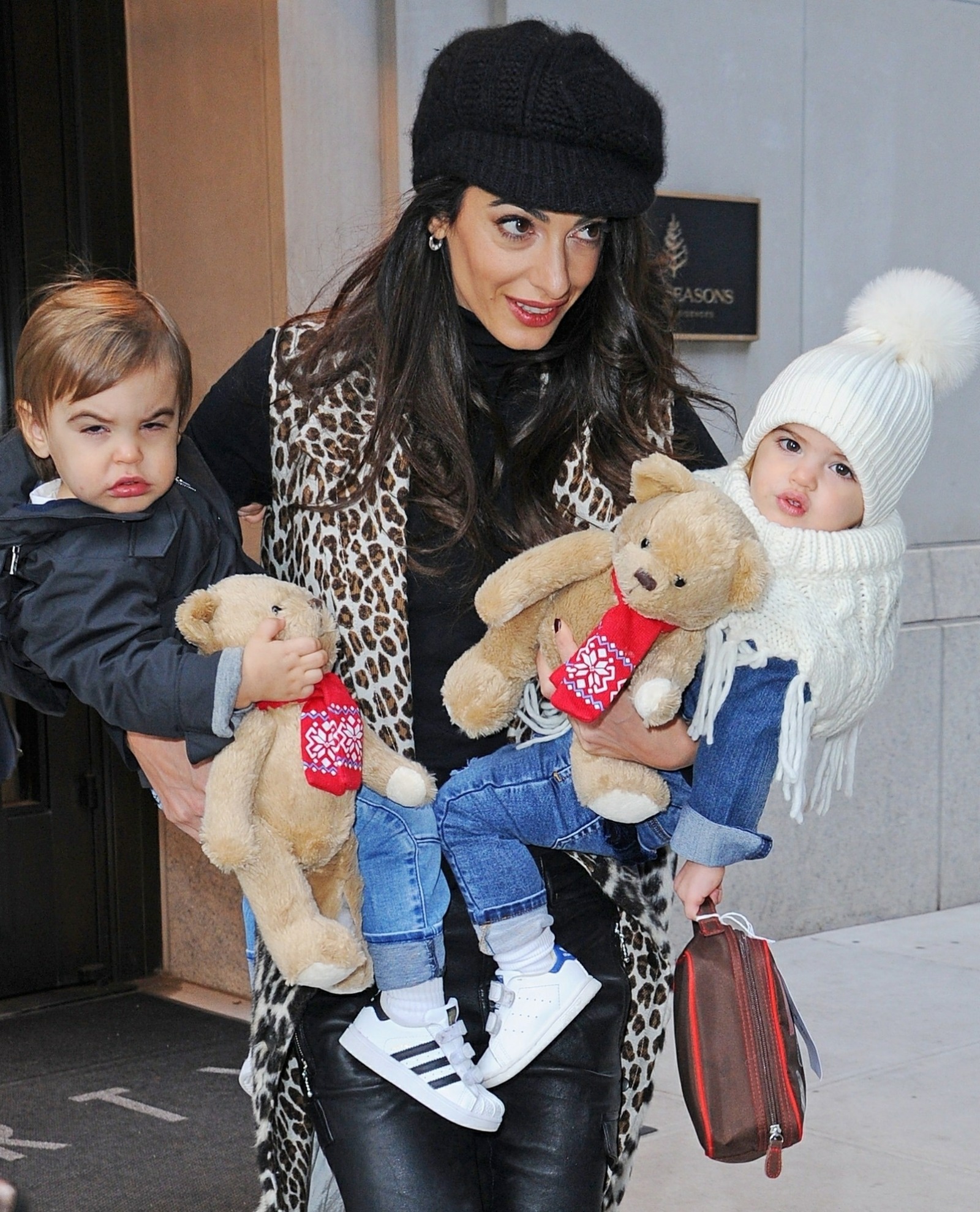 George and Amal Clooney have been in New York for a few days. I thought they had an apartment in New York, but I guess not, because now that I'm thinking about it, they've been coming in and out of the Four Seasons all year. And because New York is New York, of course the paparazzi stake out the Four Seasons, which is how we got these amazing photos of Amal Clooney with a twin in each arm.
For whatever record, this is not the first time the Clooney Babies have ever been photographed – there are several sets of grainy, blurry photos out there of the twins, and there are even a handful of better quality pics. But this feels like the first time we've really seen their faces up-close. And OMG. These kids just look like they have so much personality. Ella is a little beauty, and she seems to take after her mom, looks-wise, from what we can see. I imagine she'll have really dark hair too, although in these photos, she looks rather fair. But Alexander – who I call Sascha Clooney – is an absolute dead ringer for George. OH MY GOD this child's face. Sometimes, a baby or toddler will just have the grumpiest old man face ever, and so it is with Sascha. I bet he grows up to be super-handsome like George though.
I can't believe Ella and Sascha are already a year and a half. Wow. And my favorite detail about these photos isn't Sascha's grim disgust – it's the fact that Amal and George made sure both babies got the same teddy bear. ONE BEAR EACH.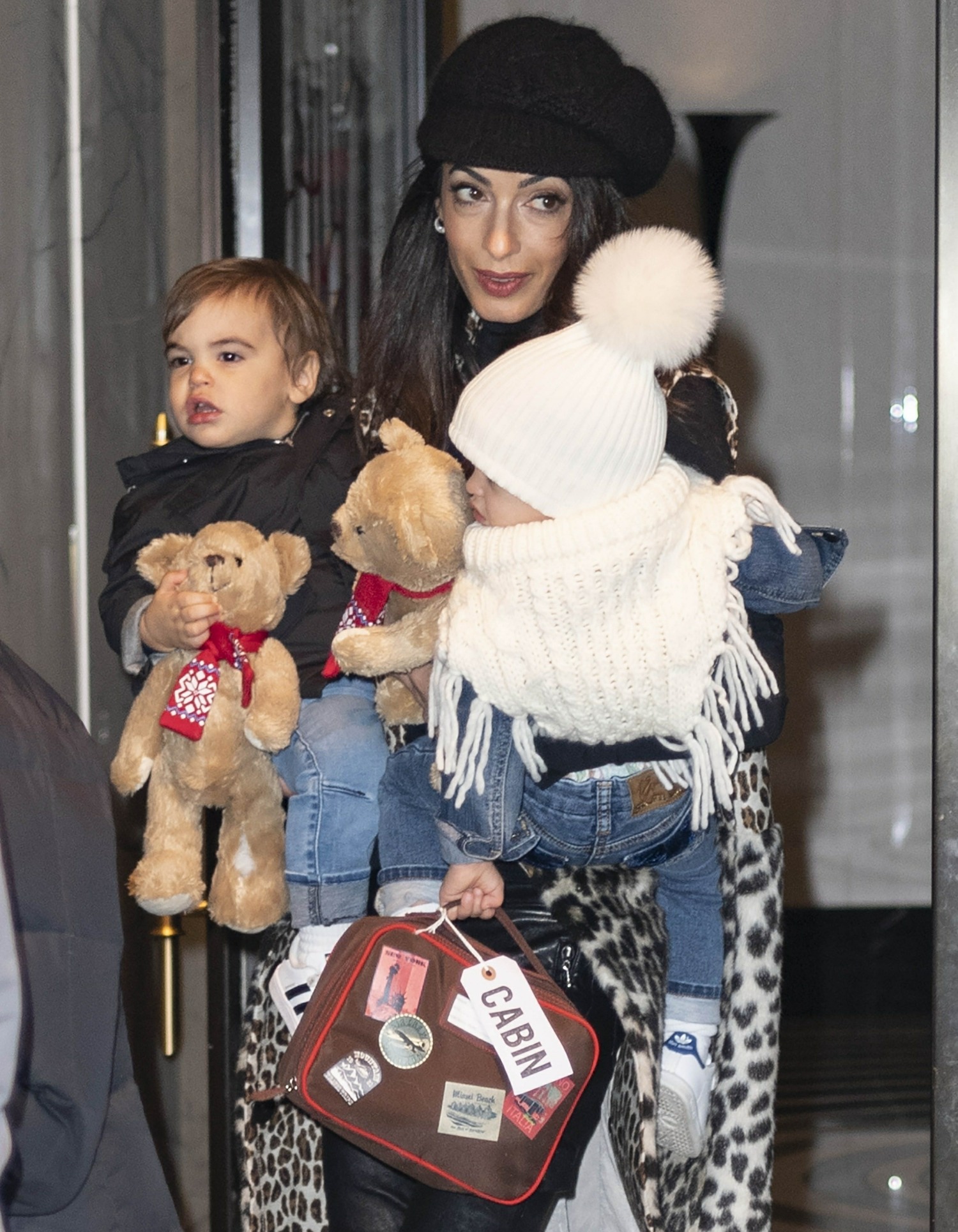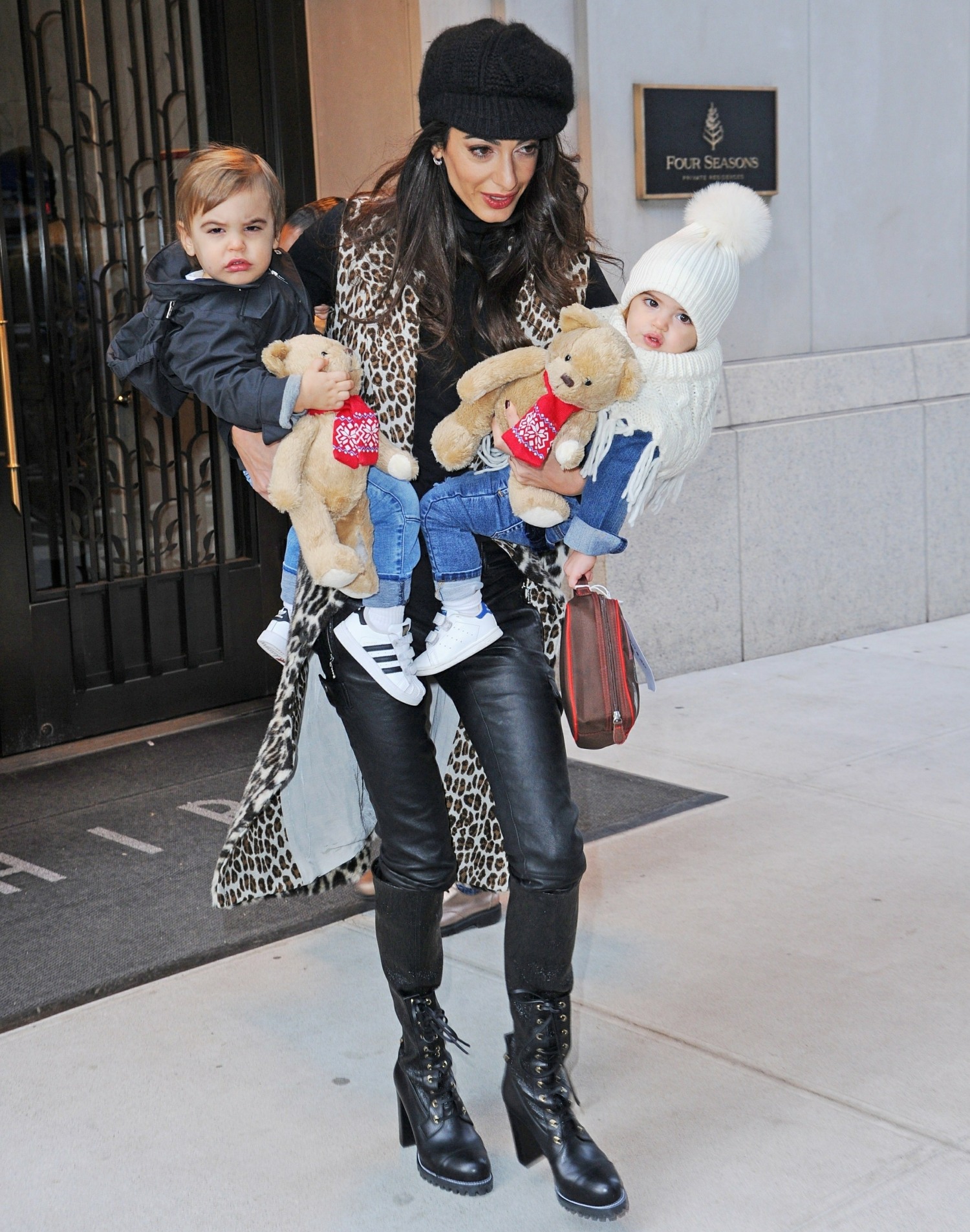 Photos courtesy of Backgrid.
Source: Read Full Article