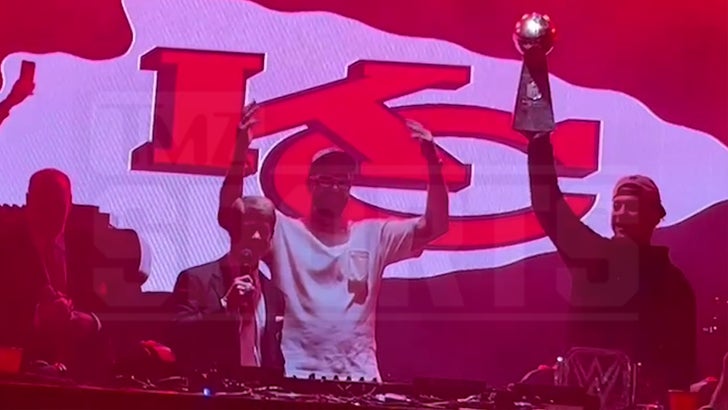 Patrick Mahomes and Travis Kelce turned all the way up after winning the Super Bowl, hitting the stage with The Chainsmokers … and partying with the group until the wee hours of the morning.
The Kansas City Chiefs stars joined the "Closer" crooners at the Hyatt Regency Scottsdale Resort and Spa on Sunday night just after beating the Eagles 38-35 in SB LVII in Arizona … and by the looks of things — they had an absolute blast.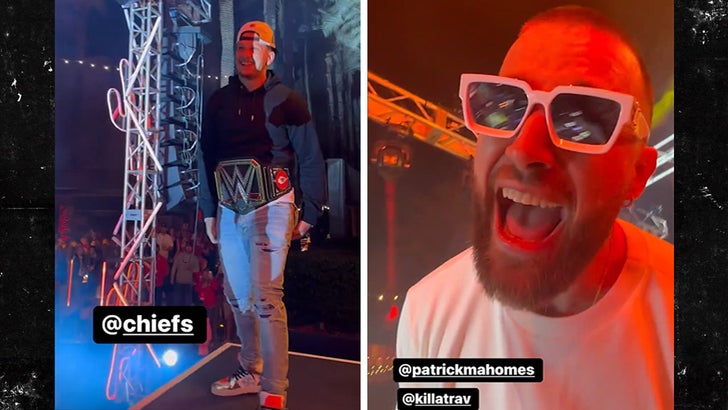 In front of hundreds of Kansas City supporters, the guys danced their faces off … while the musical group played tune after tune after tune.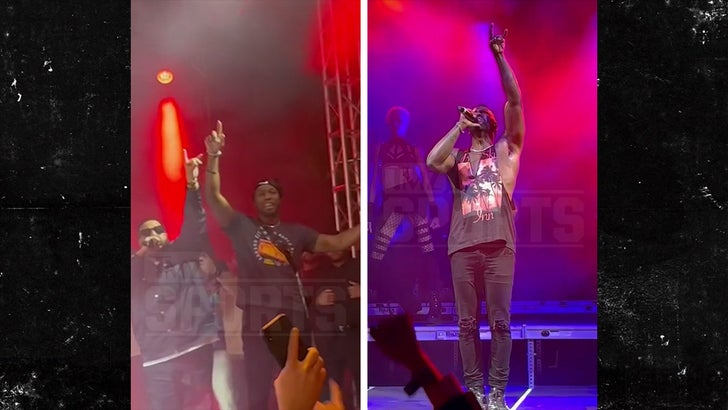 At one point, the quarterback and tight end were joined by Chiefs head coach Andy Reid, as well as team honcho Clark Hunt, who grabbed the mic to recognize the guys … and rile up the crowd.
Just before that, DJ Khaled, Jason Derulo and Tech N9ne also performed.
Of course, all of the guys had every reason to party … they played a hell of a game against Philadelphia, with Kelce logging six catches for 81 yards and a TD — and Mahomes completing 21 of his 27 pass attempts for 182 yards and 3 TDs of his own.
Pat was ultimately named MVP of the game — and you can see in the vids of their postgame bash, he rocked a WWE-style championship belt to let everyone know he had just won the second title of his career.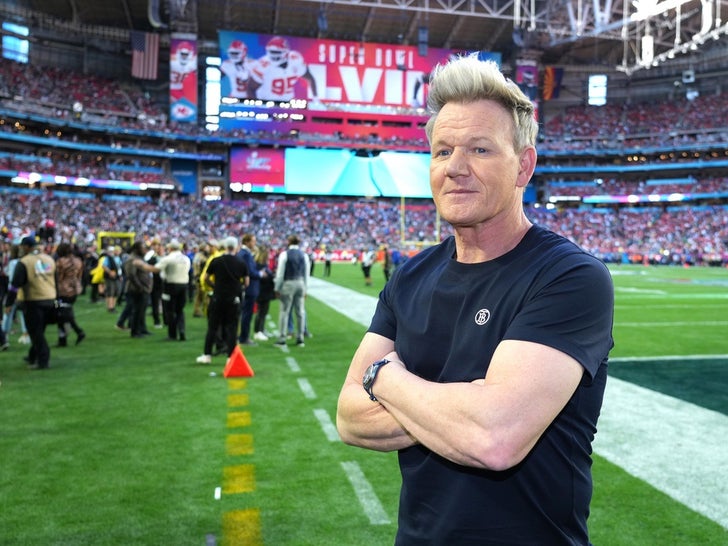 The Chiefs are already considered the favorite for next season … but for now, none of the guys seem too focused on that — clearly content to celebrate this title as long as they can.
Source: Read Full Article