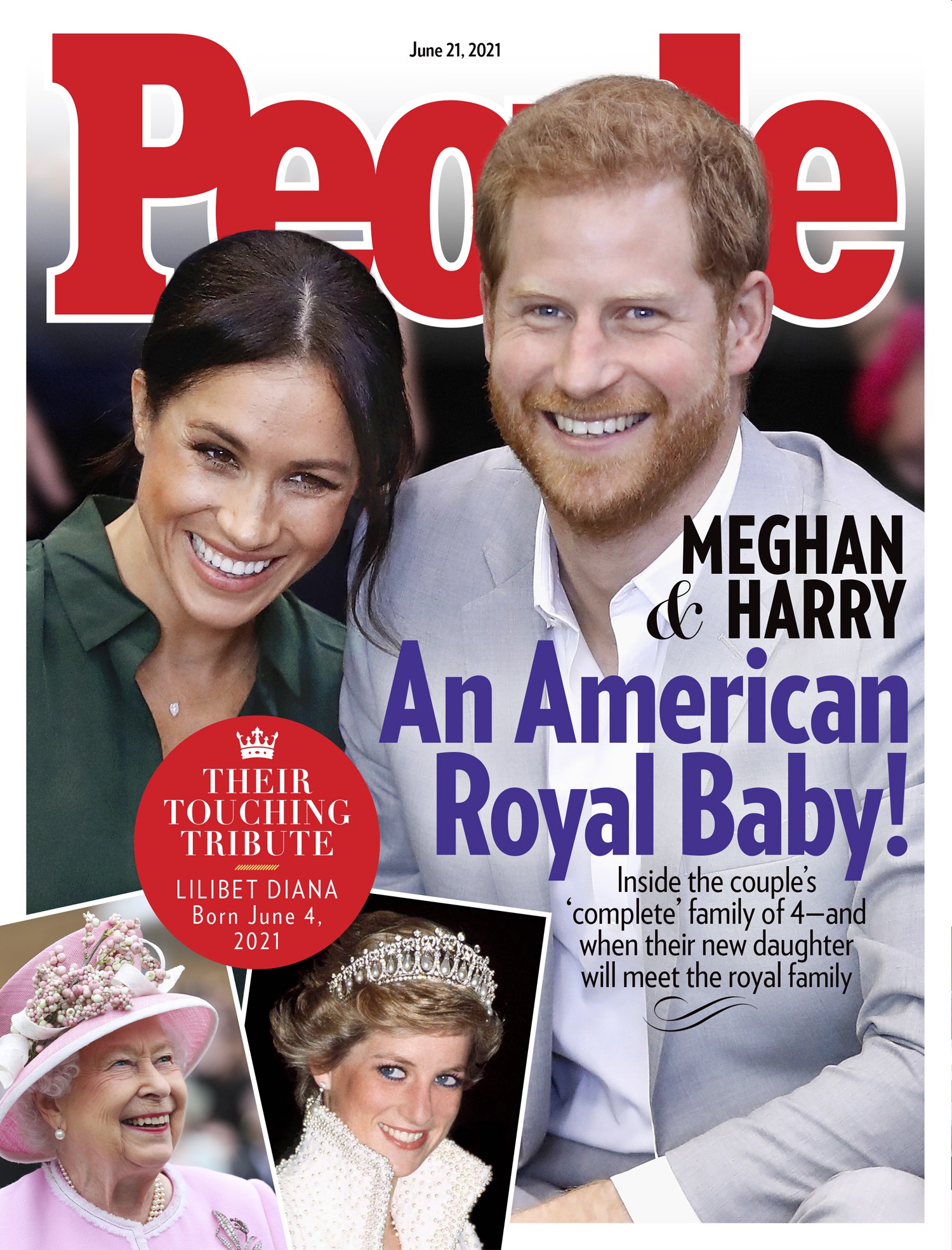 The Duke and Duchess of Sussex's happy baby news covers this week's issue of People Magazine. There's not a ton of new information in the cover story, but it's just a nice, positive piece which acts as the start of the latest chapter of the Sussex saga. They told their truth in the Oprah interview, Harry aired out his ghosts in The Me You Can't See, and now they can start this new adventure with a relatively clean slate and two cute babies. Some highlights from People:
Their American roots: The proud parents, who have said that their daughter Lili "completes" their family alongside 2-year-old Archie Harrison, "are so happy," a close friend tells PEOPLE in this week's issue. "This baby solidifies that they are creating roots here in the States."

They are still part of the royal family: Although they stepped back from their roles as working royals, they have always said they never left the royal family itself. And when they announced the June 4 birth of their daughter, the baby girl's name-Lilibet "Lili" Diana Mountbatten-Windsor-spoke volumes. The name Lilibet – Queen Elizabeth's childhood nickname – signifies the closeness that endures between Harry and the Queen, says royal historian Robert Lacey.

The bond between the Queen & Harry: After the 1997 death of Princess Diana, "She was a sort of stepmother for both Harry and William," says Lacey. "We have all focused on her coaching of William as the future King, but we are realizing now the importance of the emotional bonds that she's been able to establish with Harry, and their ability to talk to each other directly. That affection remains."

They introduced the Queen to Lilibet on a Zoom: After returning home from the hospital, they introduced Harry's grandmother to her namesake via a video call, according to a source: "They were very excited and couldn't wait to share that their daughter arrived."

How does Archie feel about his lil' sis: Big brother Archie "is very happy to have a little sister," says a spokesperson for the couple. "They prepared Archie by talking a lot about the baby. He is too little to understand though," a source adds. "He is big enough though that he is now starting to have his own life too. He enjoys preschool and outdoor activities. He will have a fun summer."

The fourth generation: "Lili becomes the fourth generation of amazing, strong women in the family-behind Meghan, Diana and her Majesty the Queen," says the couple's friend, Dean Stott. "Harry and Meghan now have their complete family. It's their time to be in the moment."
[From People Magazine]
"Fourth generation" made me stop and think. Granted, Harry and William didn't spend a ton of time with their great-grandmother, the Queen Mum, but she was an old battle-axe and she was definitely a "strong woman." So really, Lili is the fifth generation. From the Queen Mum, to Liz, to Diana, to Meghan to Lili. As for Archie… yeah, I bet he would have preferred a new puppy! But he'll grow up adoring his little sister Lili. I love that for Harry too – I always wondered how different Harry's life would have been if he had a sister, and how much he would have loved growing up with a sister to moderate William's toxic influence. And now Harry gets to see his son enjoy growing up with a little sister.
As for Harry video-conferencing with his grandmother as soon as they brought Lili Diana home… how does that even work and the courtiers don't know about it? Is Liz really just sitting in her suite alone, FaceTime-ing her grandson and she doesn't tell anyone?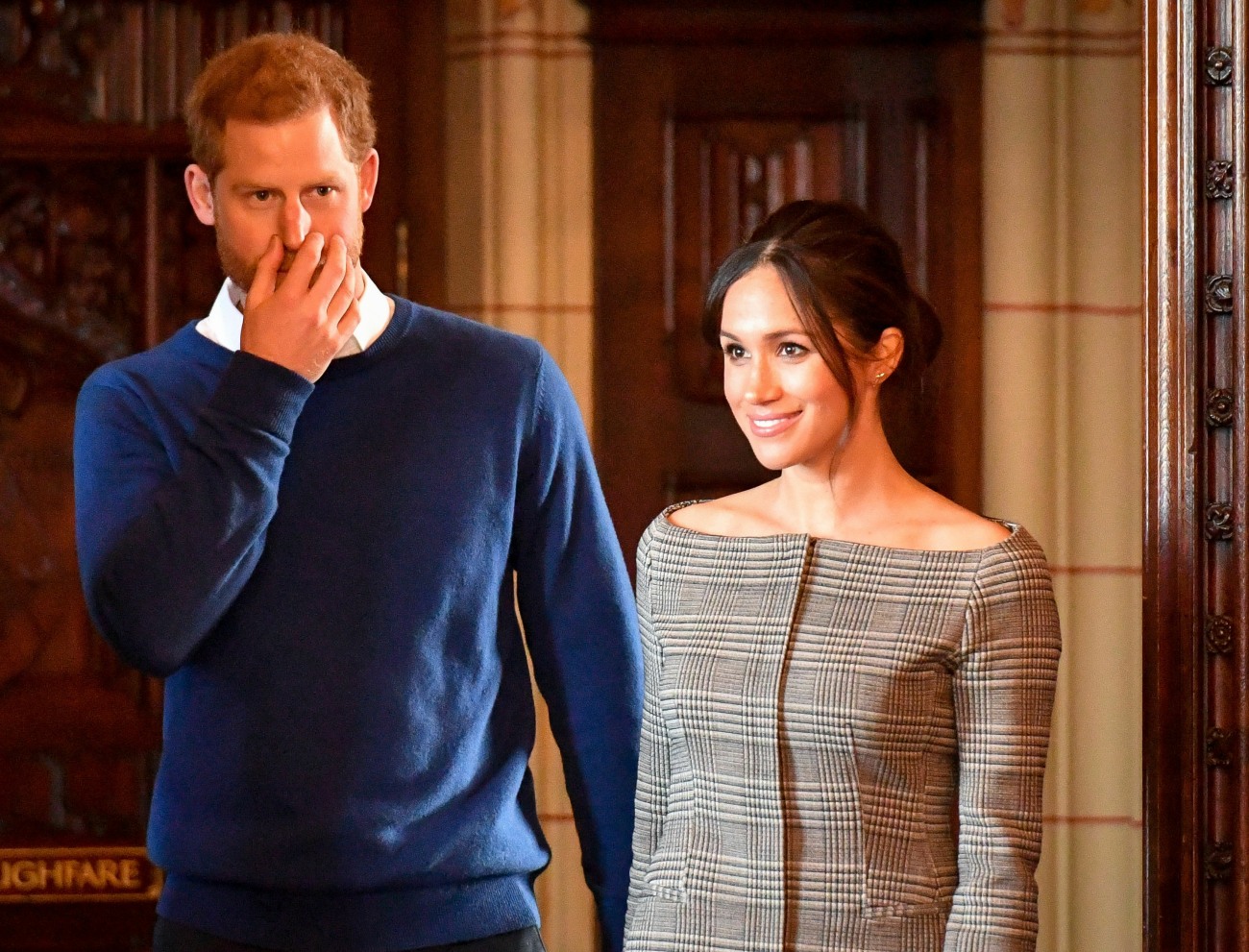 Photos courtesy of Avalon Red, Backgrid.
Source: Read Full Article