Welp, looks like disgraced royal Prince Andrew isn't thrilled about his brother being King. According to royal expert and author Angela Levin via The Telegraph, King Charles and his brother have "rarely got on well together," in part because they have "very different personalities, values and approaches to life." Which, yeah, sounds about right considering what we know about Prince Andrew.
Anyway, a senior royal source revealed that Andrew "tried to persuade the Queen to block Charles marrying Camilla by being quite poisonous, mean, unhelpful and very nasty about Camilla." So, why did Andrew have it out for his sister-in-law? Turns out he thought Camilla was "insufficiently aristocratic" (uh…kay) and was "not to be trusted."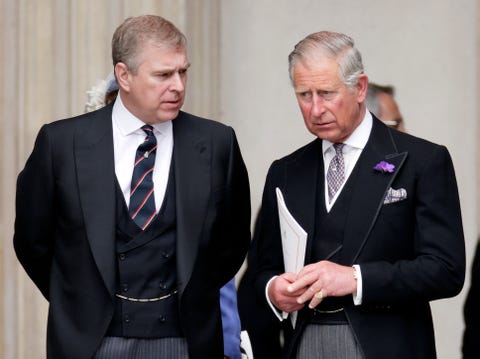 The insider also told Angela Levin that at one point Andrew wanted to "push Prince Charles aside" so he could "become Regent to Prince William, who was then a teenager."
Now that Charles is, in fact, King, Andrew is apparently worried that he'll be kicked out of his home the Royal Lodge and "thrown to the wolves." TBD!
Source: Read Full Article