AceShowbiz –
Prince Harry and Meghan Markle's wax figures don't seem to wish you a happy merry Christmas. Madame Tussauds has unveiled its new live wax figures of the Duke and Duchess of Sussex in Berlin, and instead of adding festive to the holiday vibe, they are freaking people out.
On Tuesday, December 11, two actors wore wax masks of the expecting royal couple while donning festive holiday sweaters. The faux Prince Harry opted for a royal blue sweater with reindeer and snowflakes, while pregnant Meghan imitator wore a gray elf sweater with snowflake detailing.
The two posed in a Christmas-themed set. Some photos saw them relaxing besides a cozy fire and another photo featured them getting excited while opening a few gifts. It was such a warm scene to see if only they got the right proportion for the head masks. The masks were too big that they made them look creepy.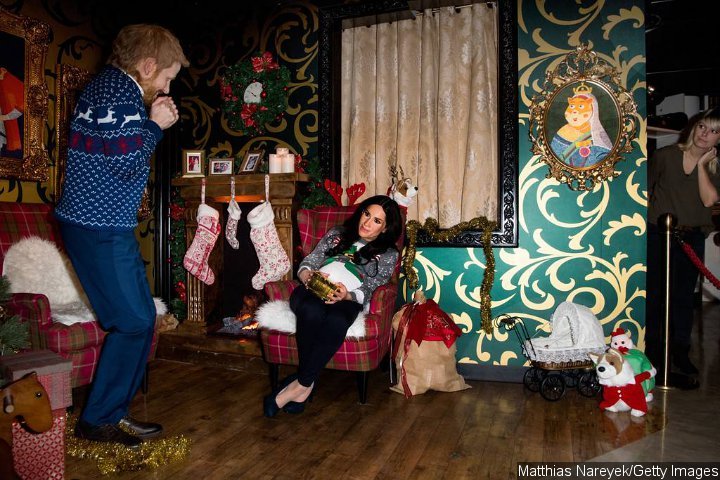 Adding eerie vibe to it, one photo featured faux Meghan, who also sported a fake baby bump, seemingly struggling to get up. She held one big box gift in one hand, while the other was on the chair as she was trying to balance herself.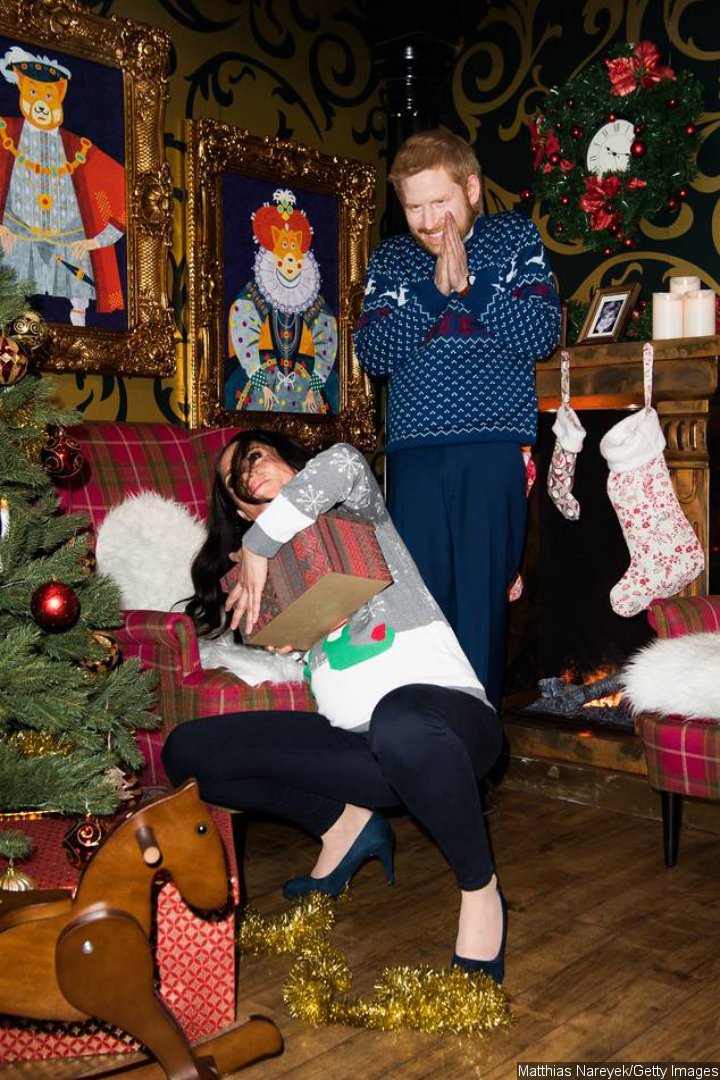 This is not the first time Madame Tussauds has revealed wax figures inspired by the Duke and Duchess. Back in August, the museum in London hired two actual humans to wear the wax figures' heads like masks before the two walked around the city.
The actors attempted to imitate the couple's style. "Meghan" dressed in a white button-down and a pair of denim jeans. She completed the style with brown flats and a matching shoulder bag. "Harry", meanwhile, donned a light-blue Oxfords and denim jeans. If the style looks somehow familiar, it's because it's similar to the outfit the real Meghan wore during the couple's first official joint appearance at the 2017 Invictus Games.
The original wax statues were unveiled at Madame Tussauds in London back in May. Meghan's model donned a dark green ensemble inspired by the P.A.R.O.S.H dress she wore when the couple first shared they were getting married. She also sported a replica of the custom engagement ring Prince Harry had made for her. Harry's model, meanwhile, smiled brightly in a blue suit.
Source: Read Full Article