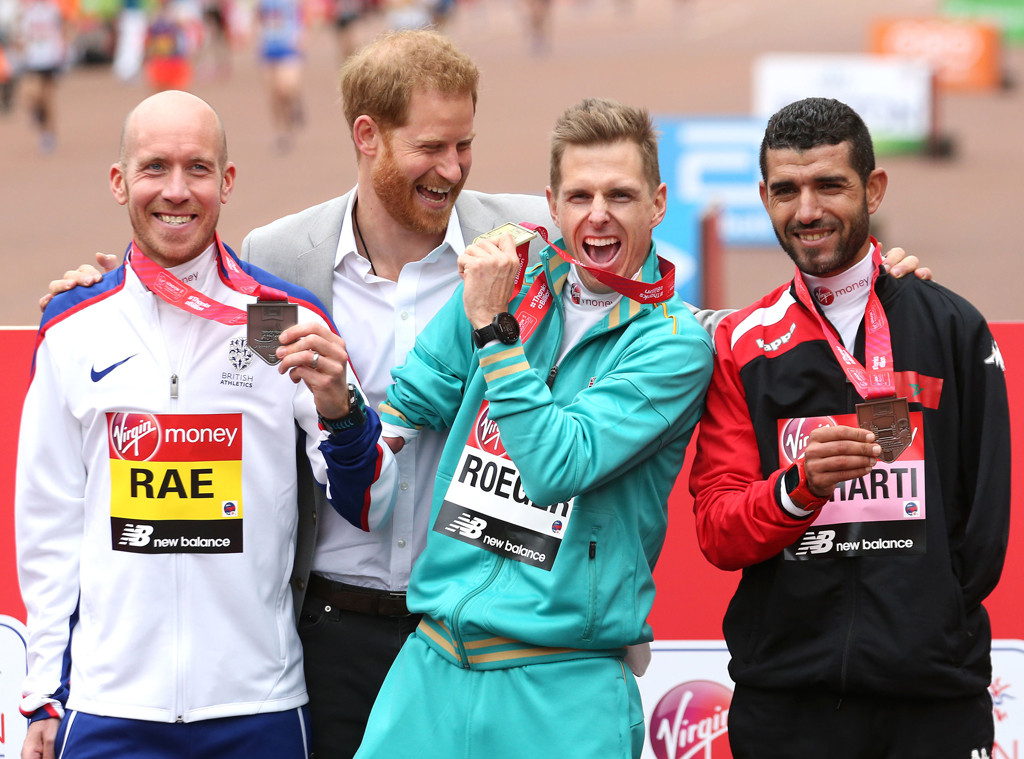 Paul Harding/PA Wire
Prince Harry and Meghan Markle are almost at the baby finish line, as an announcement on the birth of their first child is due any day.
For now, it's time to congratulate some other runners; Harry traveled to London on Sunday to hand out medals to participants of the 2019 London Marathon. The duke typically attends the annual event, although it was unclear if he would attend this year's due to Meghan's pregnancy.
A photo of him with runners and a message was posted on his and Meghan's SussexRoyal Instagram account.
"Today, The Duke of Sussex, Patron of The London Marathon Charitable Trust, attended the 2019 @LondonMarathon where he cheered on runners, thanked volunteers for their selfless support, and congratulated the winners," the post read. "The Duke has been Patron of the Trust since 2012 because he believes that mental fitness is absolutely crucial to our wellbeing. These runners not only set a goal for themselves personally and emotionally, but the majority of runners choose to raise money for charity. It's the perfect fusion of doing something good for yourself while doing good for others."
"The joyful atmosphere created by locals, tourists, families and friends speaks to the spirit of what community is all about – supporting one another, even complete strangers," the message continued. "The @LondonMarathon is the biggest one-day fundraising event on the planet. This year's Marathon will see the total raised for charity surpass a record-breaking £1 billion. So for every runner, volunteer, sponsor and member of the public that has played a part in making today a success – thanks a billion!"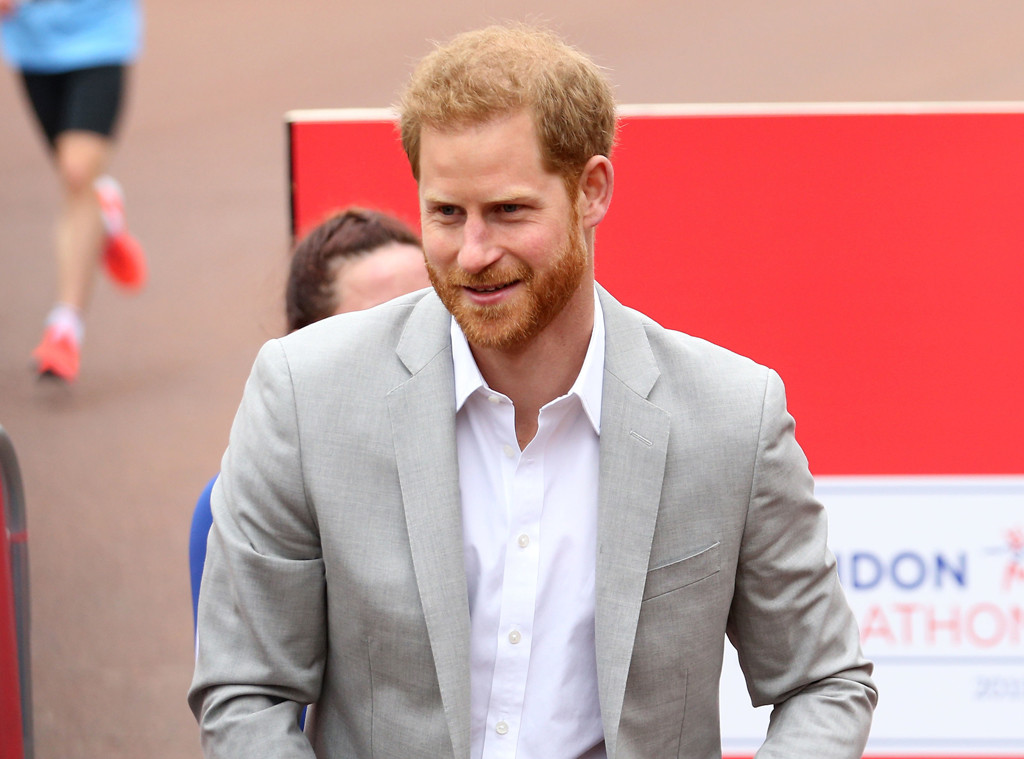 Paul Harding/PA Wire
Last weekend, Harry stepped out without Meghan to attend the royal family's Easter Sunday services, where he reunited with brother Prince William and wife Kate Middleton amid feud rumors.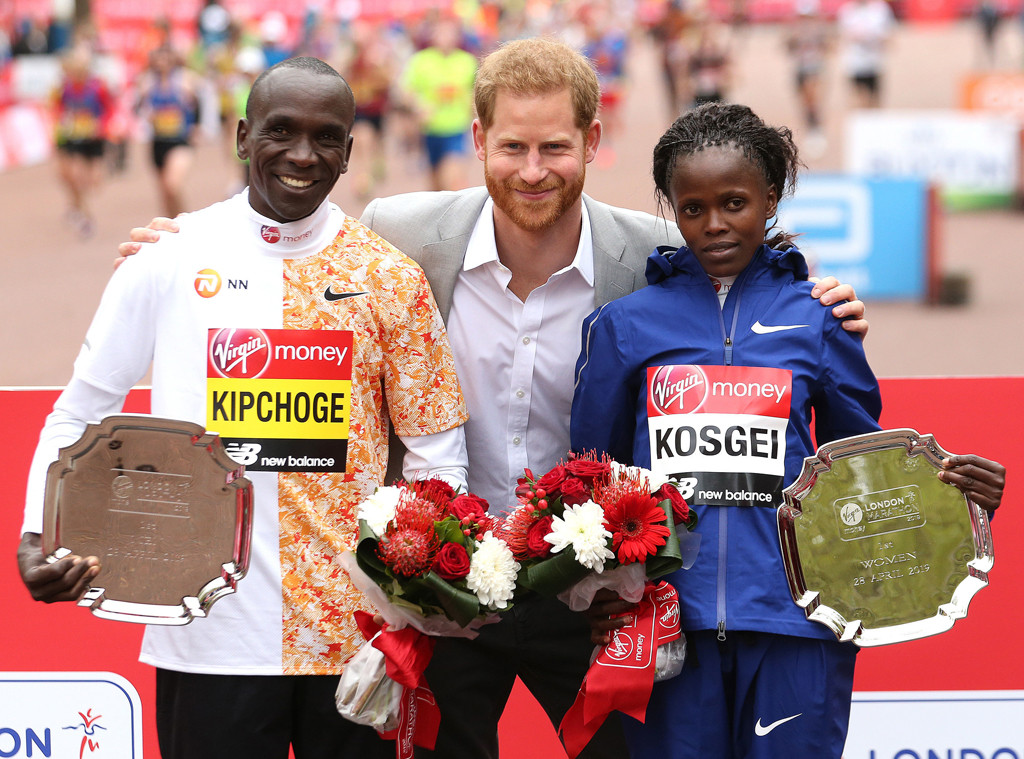 Paul Harding/PA Wire
The couple then visited Harry and Meghan at their new home at Frogmore Cottage at Windsor Castle, according to multiple reports.
"William and Catherine visited because Meghan was unable to attend the service," a close source told HarpersBazaar.com. "They wanted to be supportive and see how she is doing. It was a lovely afternoon."
Meghan had made her last public appearance last month and then began her maternity leave. Kensington Palace, which had represented her and Harry before Queen Elizabeth II recently agreed to "the creation of a new household" for them, had said last year that the duchess was set to give birth in the spring. No specific due date was announced.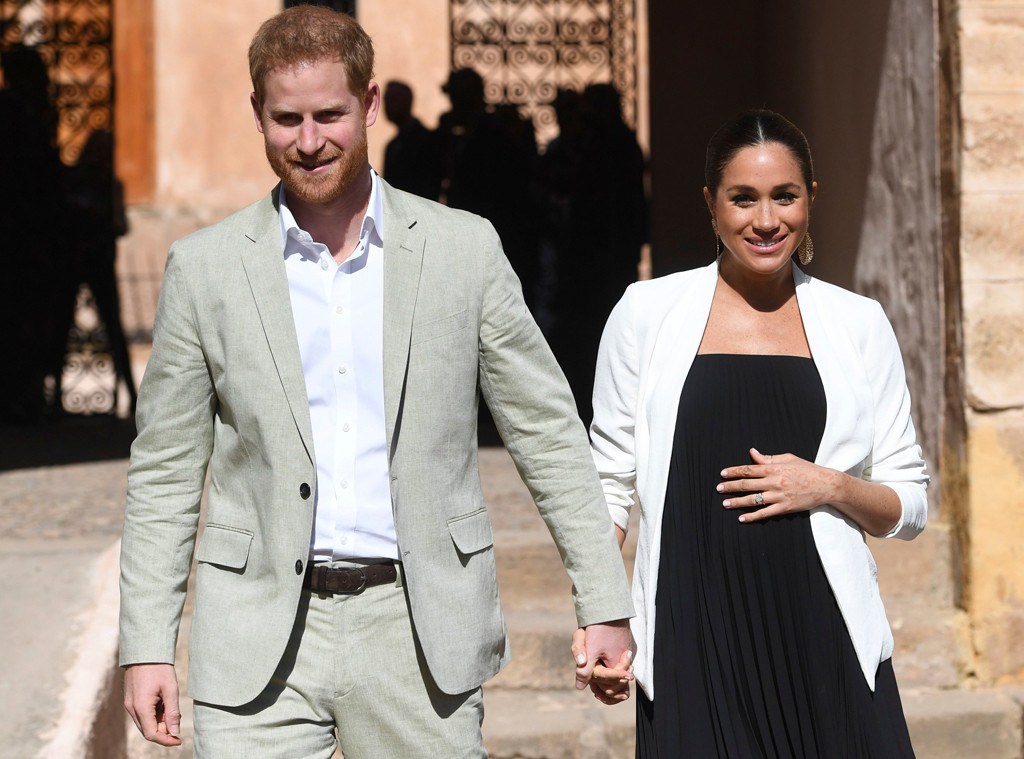 Facundo Arrizabalaga/AP/REX/Shutterstock
According to The Sun on Sunday newspaper, her due date is today, Sunday. The royal family has not verified this information.
During a recent visit to New Zealand, William was asked by a fan, "Any sign of the royal baby?"
"I haven't got my phone on me, I have no idea," he said, as seen in a video posted by the Express newspaper. "You guys will find out before I do at this rate."
Source: Read Full Article