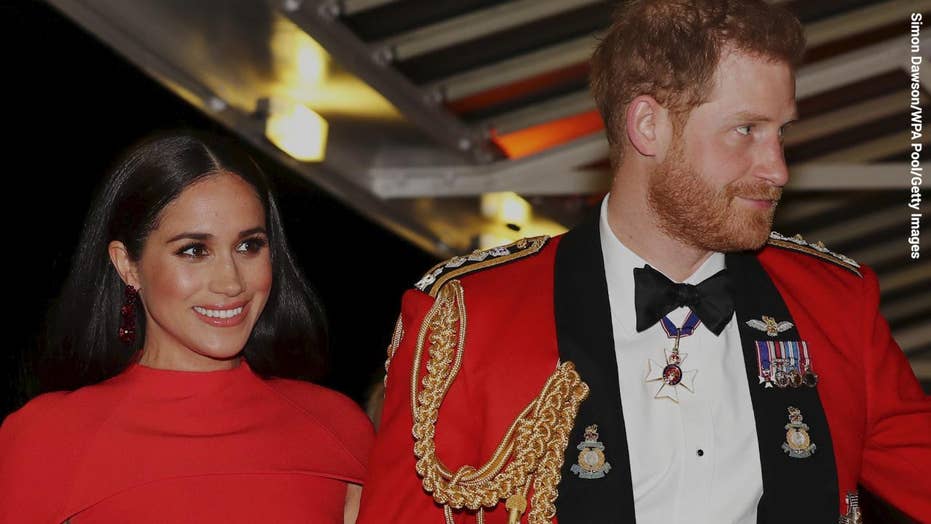 Meghan Markle, Prince Harry have 'squandered tremendous opportunity' to do good as royals, author claims
Meghan Markle, Prince Harry have 'squandered tremendous opportunity' to do good as royals, Lady Colin Campbell claims. The author recently penned a book titled 'Meghan and Harry: The Real Story' where royal sources come forward to discuss the Duke and Duchess of Sussex. The release came before the bombshell tell-all 'Finding Freedom.' Lady Colin Campbell is connected to British royalty through ancestry and marriage. She has written several books on the British royal family, including the bestselling 'The Real Diana' about Harry's mother Princess Diana of Wales.
One royal expert is claiming Prince Philip is "very, very disappointed" by Meghan Markle's failure to "support the monarchy" as a member of the British royal family.
According to royal biographer Ingrid Seward, the Duke of Edinburgh, 99, gave up his naval career to support Queen Elizabeth II, 94, when she ascended the throne in 1952 and was allegedly "irritated" when the Duchess of Sussex, 39, didn't do the same with her career for his grandson Prince Harry, 36.
Seward, the editor in chief of Majesty magazine, has been covering the royals since the '80s and has written over 20 books on the subject. On Oct. 20, Seward is releasing a new book on the duke titled "Prince Philip Revealed."
"I think he's very, very disappointed because I think he feels he gave up his naval career in order to stand by the Queen and help the monarchy," Seward explained to Sky News on Wednesday, as reported by U.K.'s DailyMail. "And why can't Meghan just give up her acting career, support her husband and support the monarchy? As he used to say to [Princess] Diana, this is not a popularity contest, this is all of us working together."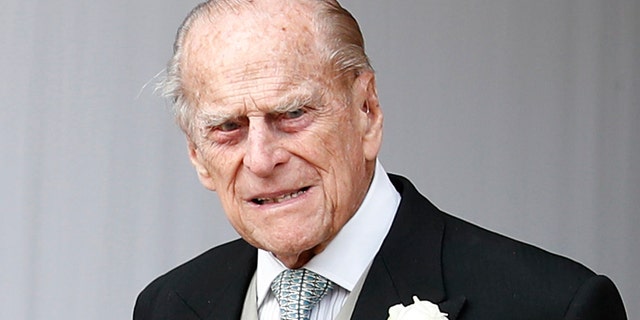 Prince Philip, Duke of Edinburgh, attends the wedding of Princess Eugenie of York to Jack Brooksbank at St. George's Chapel on October 12, 2018, in Windsor, England.
(Photo by Alastair Grant – WPA Pool/Getty Images)
"He just cannot understand why she couldn't support Harry and help him rather than wanting to have her voice," Seward added.
Seward alleged that Philip didn't want to be a part of the talks about the Sussexes' future outside of the monarchy, which famously occurred at Sandringham in January.
According to the DailyMail, Queen Elizabeth summoned Prince Charles and Prince William to the Norfolk estate for an emergency summit after Markle and her husband publicly announced they were stepping back as senior members of the royal family.
Seward alleged that after the Duke and Duchess of Sussex made their intentions clear, Philip no longer wanted to get involved.
"Of course it irritates him hugely," she claimed. "And when they had the Sandringham summit, Prince Philip was seen leaving the house very swiftly before they all arrived. He simply doesn't want to get involved anymore."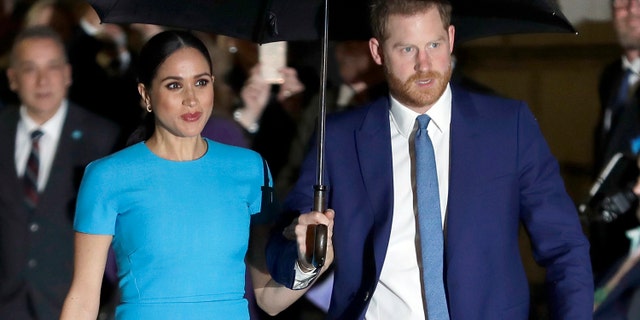 Prince Harry and Meghan, the Duke and Duchess of Sussex.
(AP Photo/Kirsty Wigglesworth)
Earlier this month, Seward told the Mail on Sunday how it "grieves" Philip that many younger members of the royal family "do not appear to share his values."
"He has struggled greatly, for example, with what he sees as his grandson Harry's dereliction of duty, giving up his homeland and everything he cared about for a life of a self-centered celebrity in North America," Seward wrote. 
"He has found it hard to understand exactly what it was that made his grandson's life so unbearable," she continued. "As far as Philip was concerned, Harry and Meghan had everything going for them: a beautiful home, a healthy son, and a unique opportunity to make a global impact with their charity work.
"For a man whose entire existence has been based on a dedication to doing the right thing, it appeared that his grandson had abdicated his responsibilities for the sake of his marriage to an American divorcee in much the same way as Edward VIII gave up his crown to marry Wallis Simpson in 1937," Seward added.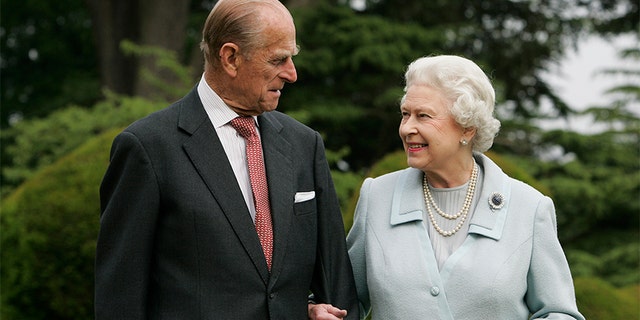 In this image, made available November 18, 2007, HM The Queen Elizabeth II and Prince Philip, The Duke of Edinburgh re-visit Broadlands, to mark their Diamond Wedding Anniversary on November 20. The royals spent their wedding night at Broadlands in Hampshire in November 1947, the former home of Prince Philip's uncle, Earl Mountbatten.
(Photo by Tim Graham/Getty Images)
A source told Page Six, who first reported the news, that the Duke and Duchess of Sussex hope this is where their son, Archie, 1, can grow up and lead "as normal a life as possible."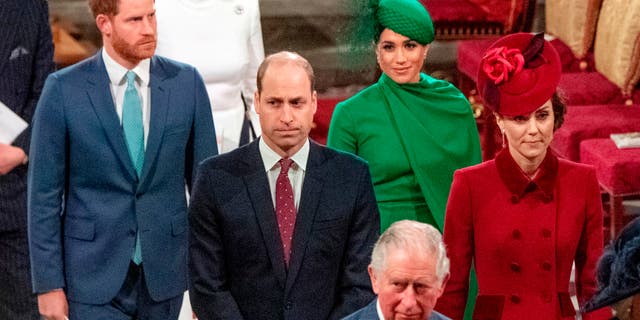 Britain's Prince Harry, Duke of Sussex (L) and Britain's Meghan, Duchess of Sussex (2nd R) follow Britain's Prince William, Duke of Cambridge (C) and Britain's Catherine, Duchess of Cambridge (R) as they depart Westminster Abbey after attending the annual Commonwealth Service in London on March 9, 2020.
(Photo by Phil Harris / POOL / AFP) (Photo by PHIL HARRIS/POOL/AFP via Getty Images)
Fox News' Melissa Roberto contributed to this report.
Source: Read Full Article