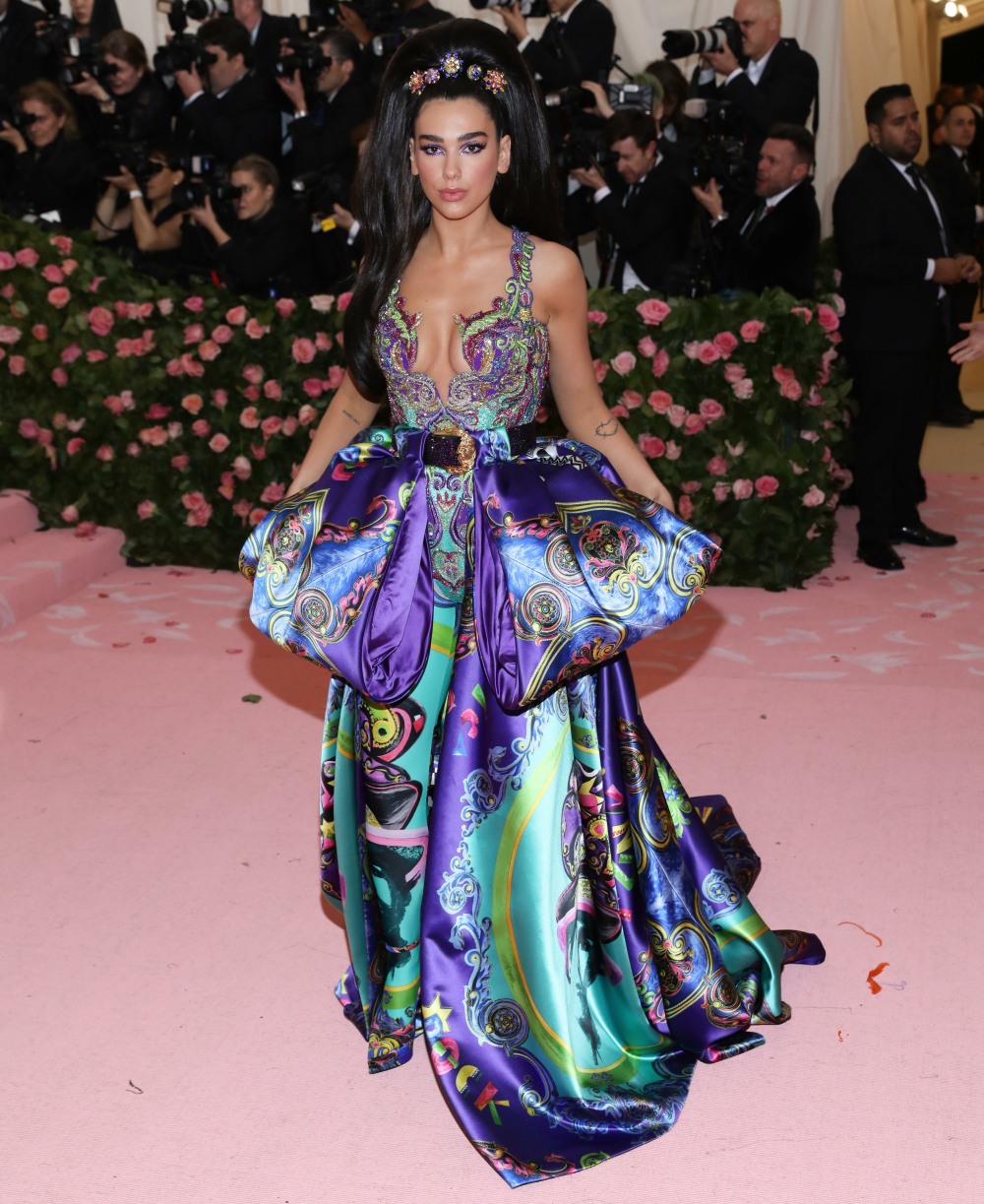 I'm sorry to say that we didn't cover Dua Lipa or Rita Ora at the Met Gala. Dua wore Versace and it wasn't really campy, but I liked her look a lot (probably because I'm a Dua stan). Rita wore Marc Jacobs, as did Kate Moss. Kate and Rita posed together on the pink carpet for a while. While I'm a Dua stan, I realize that many people around here don't really care about her. And maybe you care even less about Rita? I know that's true for me – as much as Rita is a thing in the UK, she really never translated in America. I'm sure she has some American fans and all, but really… not many people care. Rita has tried to break into the American gossip world with a few controversies here and there, but people can't even muster enough energy to care about her private life or private beefs either. So imagine my lack of shock that Rita is now trying to get headlines off of up-and-coming superstar Dua Lipa.
They were two of the most glamorous guests at the A-list Met Gala — both looking typically stunning as they worked the red carpet in New York. But beneath the glitzy surface I can reveal a secret feud has driven a wedge between once close pals Dua Lipa and Rita Ora — who both went to the same school in the UK after moving from their native Kosovo.

I'm told Dua quietly turned on Rita over constant comparisons between the pair — and relations are now so strained they avoided each other at Monday night's big charity ball. An insider said: "It's a shame, as they used to be very close and Dua spoke a lot about how much she admired Rita. Dua even said she wanted to be just like Rita in the future. But now things have gone south dramatically and she is trying to distance herself — and she's making no secret of it in the industry. Rita is desperate to avoid confrontation and went out of her way to make sure they didn't come face to face.

"She hates the drama but really wanted to go to the Met Gala and didn't want a row to stop that. She went with her designer friend Marc Jacobs and Kate Moss, so she still had a great night — as did Dua, who was there with her boyfriend Isaac Carew."
[From The Sun]
Rita is 28 years old and she'll likely never really become a force in the American pop music mainstream. Dua is 23 and becoming a bigger deal in American and international pop music every day. It feels like… Rita is the one who has more to gain from attaching herself to Dua's name, really. Dua has tried to make "beefing with Rihanna" or "beefing with Jay-Z and Beyonce" into a thing, except few people even cared about that. Now she's trying to make it about a Dua Lipa beef. Leave Dua alone!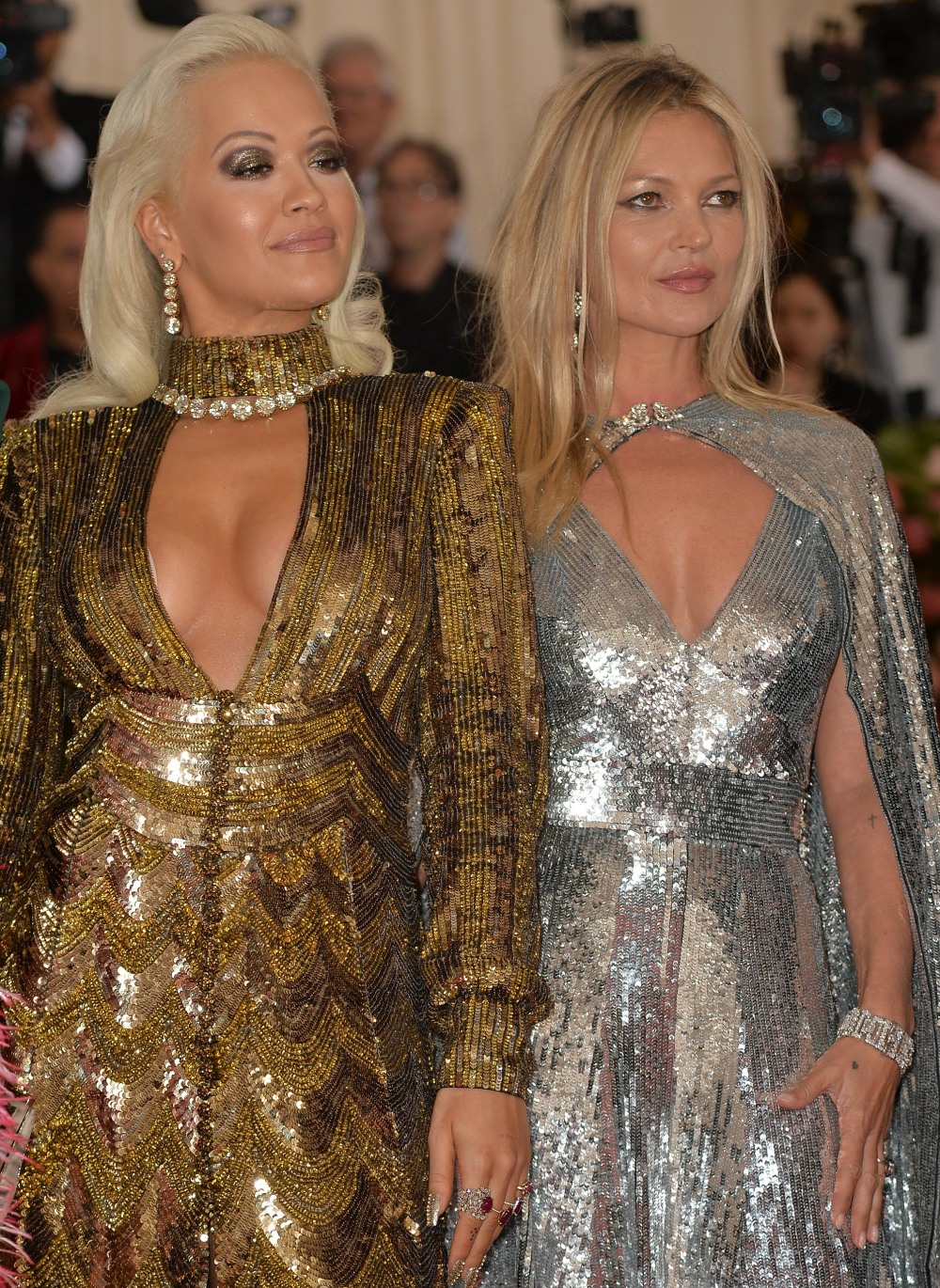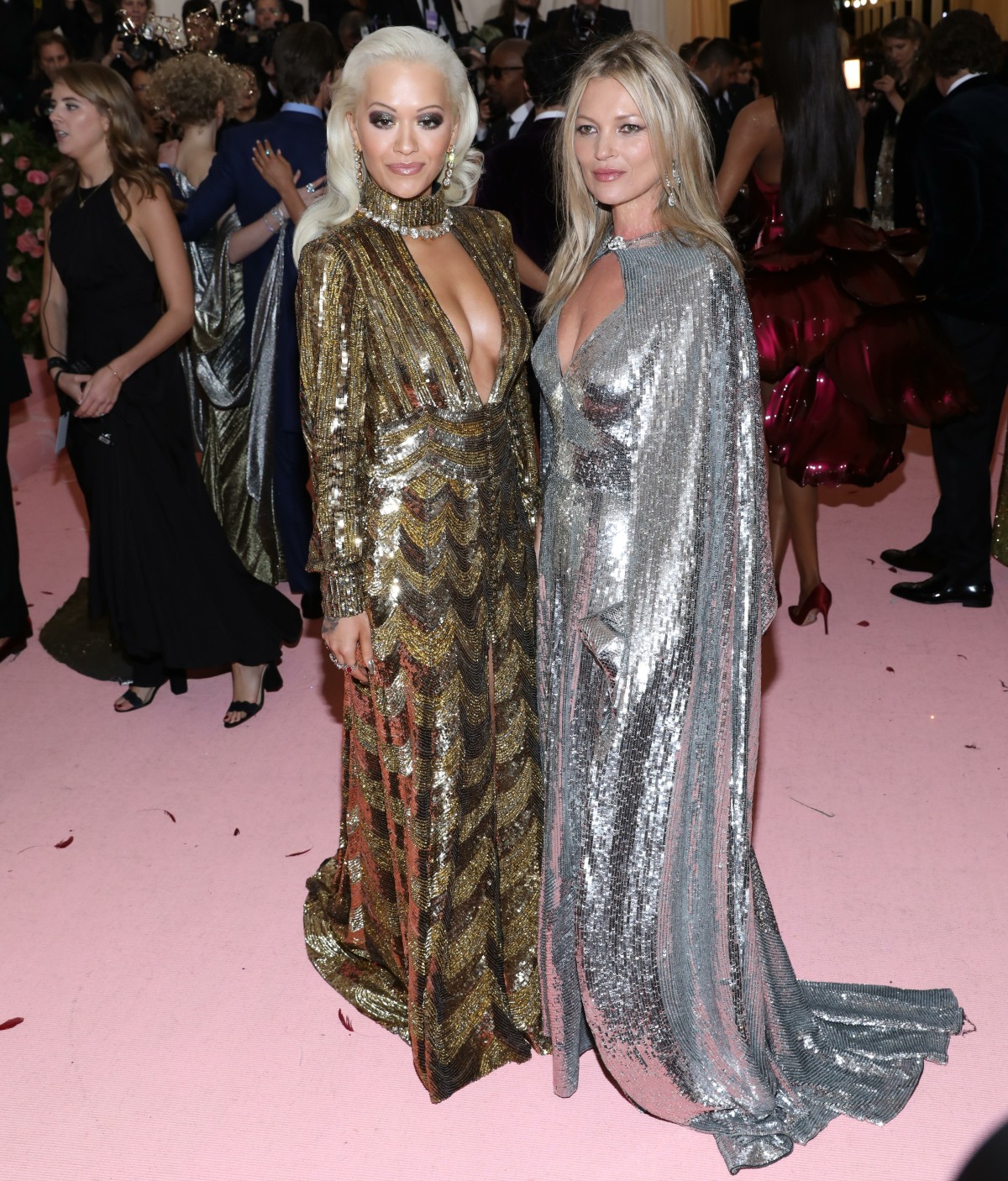 Photos courtesy of WENN, Avalon Red.
Source: Read Full Article