Scarlett Johansson is beloved by fans as Marvel's Black Widow and has earned critical acclaim for her work in many independent, serious projects. The beautiful actress has been in the industry since she was a child and has worked with many of the world's greatest actors and personalities, including Robert Redford, Bill Murray, Robert Downey Jr., and Adam Driver. Johansson isn't the only shining star in her family, however – her twin brother, Hunter Johansson, has earned recognition as well. 
How did Scarlett Johansson get into acting?
Born in New York City in 1984, Scarlett Johansson was raised in an artistic, creative family. Her father, who originally hailed from Denmark, worked as an architect, while her mother was a noted producer. Johansson boasts both American and Danish citizenship and is particularly close to her maternal grandmother, Dorothy Sloan. As a young child, Johansson felt drawn to the world of theatre and film and often put on song-and-dance routines for her family.
Her parents supported her desire to perform and encouraged her to start auditioning for commercials. However, Johansson preferred acting in stage productions and by the time she was ten, she had appeared in several theatre shows and had appeared in her first film, North, opposite John Ritter. A few of her other early film roles included parts in Manny & Lo, Home Alone 3, and Fall. Johansson got her first big break in the 1998 film, The Horse Whisperer, working alongside major superstars like Robert Redford and Sam Neill. Critics quickly took notice of young Johansson and she was soon climbing the ladder of success. These days, she is considered to be one of the biggest movie stars in the United States.
Scarlett Johansson has a twin brother
Scarlett Johansson actually has a rather large family. She has two older siblings, a sister named Vanessa and a brother named Adrian, as well as a twin brother, Hunter. Scarlett is only a few minutes older than Hunter, and the two were very close as they grew up and pursued their careers. Initially, when Scarlett Johansson decided to pursue acting, Hunter was interested as well – he even acted alongside her in one of her first film projects, Manny & Lo.
After that experience, Hunter Johansson decided to create his own path, separate from that of his sister. However, the two have remained incredibly close and he frequently accompanies his sister to red-carpet events. There's no doubt of the genetic link between the two – Scarlett Johansson and her twin brother look almost eerily similar, especially when smiling, and they share many of the same facial features.
What does Scarlett Johansson's brother do?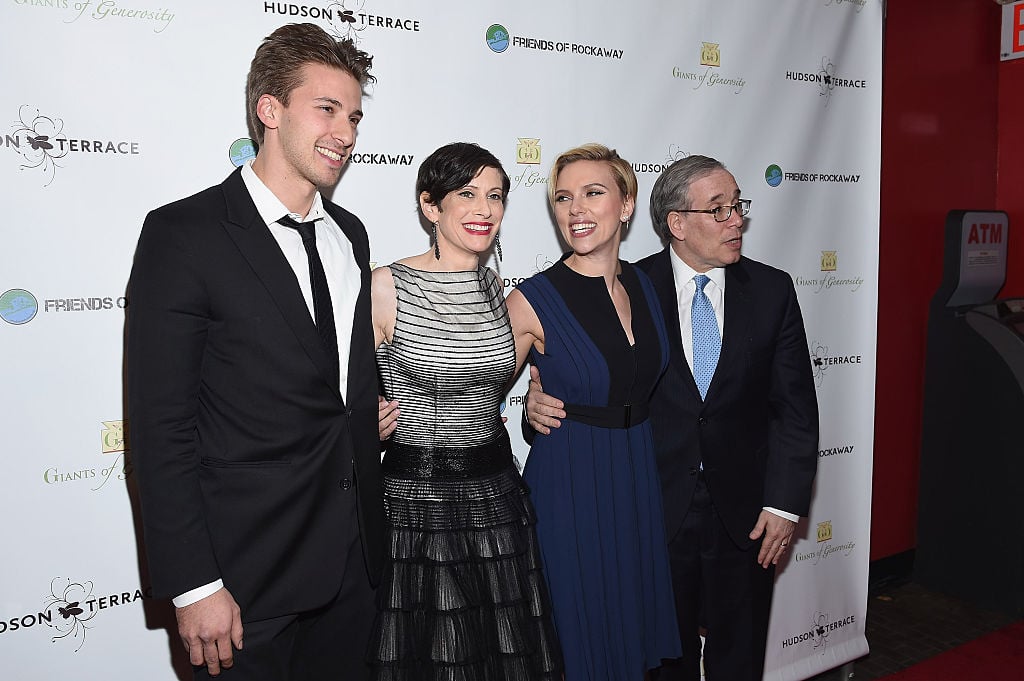 Rather than ride the coattails of his sister's success, Hunter Johansson has managed to create his own, very successful career. He is a political activist and has worked with several political campaigns, including Barack Obama's presidential campaign in 2008. He has also worked as a community organizer for Manhattan Borough President Scott Stringer. In addition to politics, Johansson has a strong philanthropic bent and has worked on behalf of Hurricane Sandy relief.
Hunter Johansson co-founded Solar Responders, an organization that seeks to place solar power units in police and fire stations all around the country. Johansson helped to found Solar Responders alongside a fire captain named Richard Burt. Hunter Johansson stays fairly active on social media as well, promoting his businesses and interests, all while continuing to support his superstar sister. All in all, Johansson seems adjusted and content with his decision to seek a career separate from the entertainment business.
Source: Read Full Article