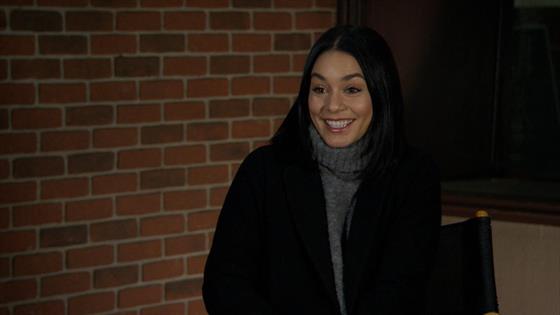 It's been a lot more than just 525,600 minutes since RENT first made its Broadway debut.
The iconic and beloved rock opera, loosely based on Giacomo Puccini's opera La Bohème and penned entirely by the late genius Jonathan Larson, first bowed on the Great White Way nearly 25 years ago at the fittingly once derelict Nederlander Theatre, premiering on April 29, 1996. And it truly was a season of love when it did.
The show was rapturously received, earning 10 Tony nominations that year and taking home four, including Best Musical, Best Book and Best Score, while also earning the Pulitzer Prize for Drama. Sadly, Larson wasn't around to bask in the acclaim or see his passion project go on to become the 11th-longest-running Broadway show in history, closing in 2008 after 12 years and 5,123 performances.
In that time, however, the show's OG cast would go on to become stars in their own right, with many of them joining the cast of director Chris Columbus' 2005 film adaptation before finding even greater success outside the world of RENT.
In celebration of the anniversary of RENT's Broadway debut, we thought we'd check in with the eight principal cast members who helped put the show on the map and make it the phenomenon it remains today. Scroll down to see what they're up to and—most importantly—what they look like today!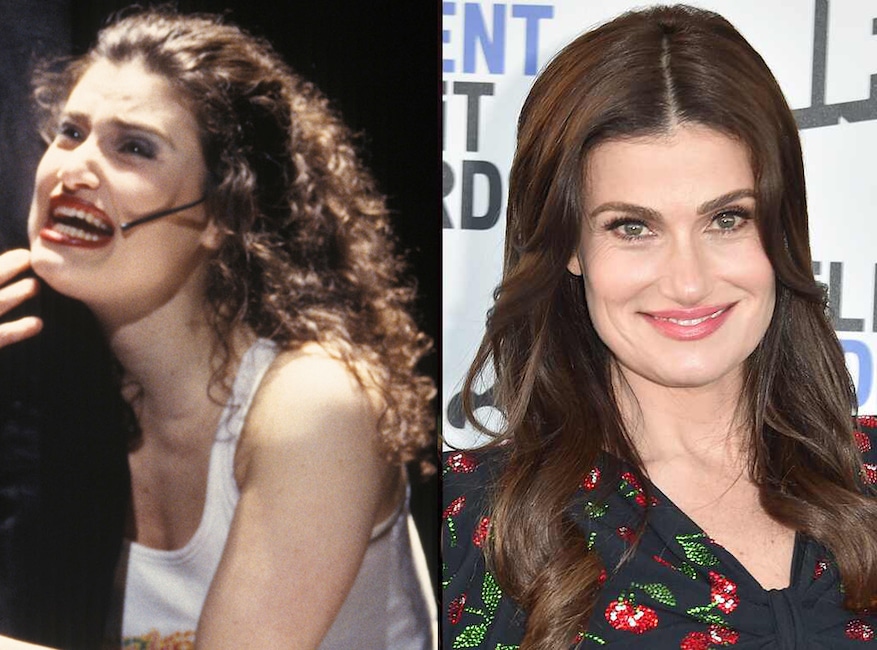 © Joan Marcus, David Crotty/Patrick McMullan via Getty Images
Idina Menzel (Maureen Johnson)
Since originating the role of Maureen on Broadway, which earned her a career-first Tony nomination, Idina has gone on to originate the role of Elphaba in Wicked (for which she took home the Tony for Best Actress in a Musical in 2004), released seven studio albums, returned to the role of Maureen for the 2005 movie adaptation of Rent, had a recurring role on Glee, and provided the voice of Elsa in Disney's wildly successful Frozen franchise. In 2015, she also sang the National Anthem at Super Bowl XLIX. After meeting Taye Diggs while they both appeared in Rent, the two tied the knot in 2003 and welcomed son Walker Nathaniel Diggs in 2009. In late 2013, however, they separated. In September 2017, she remarried to actor Aaron Lohr.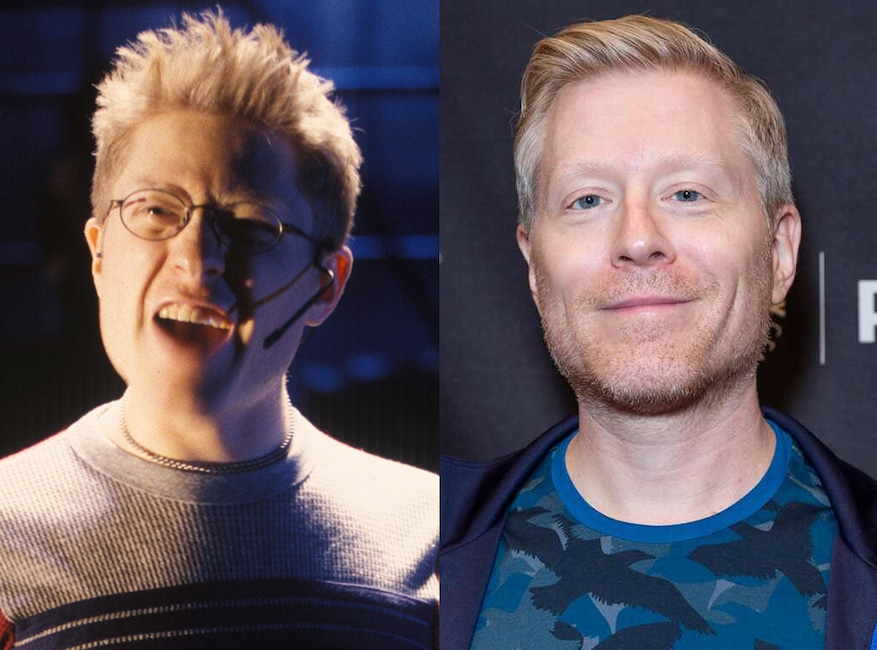 © Joan Marcus, Lev Radin/Pacific Press/LightRocket via Getty Images
Anthony Rapp (Mark Cohen)
After originating the role of Mark on Broadway, Anthony has appeared in the films Twister, Road Trip, A Beautiful Mind and the 2005 film adaptation of Rent. He also returned to the role of Mark for a brief run back on Broadway in 2007. In 2014, he joined fellow Rent alum Idina Menzel in the new musical If/Then. He's also made appearances on TV, guesting on shows like Law & Order: SVU, Psych and 13 Reasons Why. Since 2017, he's starred as Lt. Commander Paul Stamets on CBS All Access' Star Trek: Discovery, making history by portraying the first openly gay character in the franchise's storied history. In late 2017, he accused Kevin Spacey of making an unwanted sexual advance on him back when he was just 14, leading the way for at least 14 more individuals to come forward with accusations of sexual misconduct, claims that ultimately derailed Spacey's career. In November 2019, Anthony announced he and his partner Ken were engaged to be wed.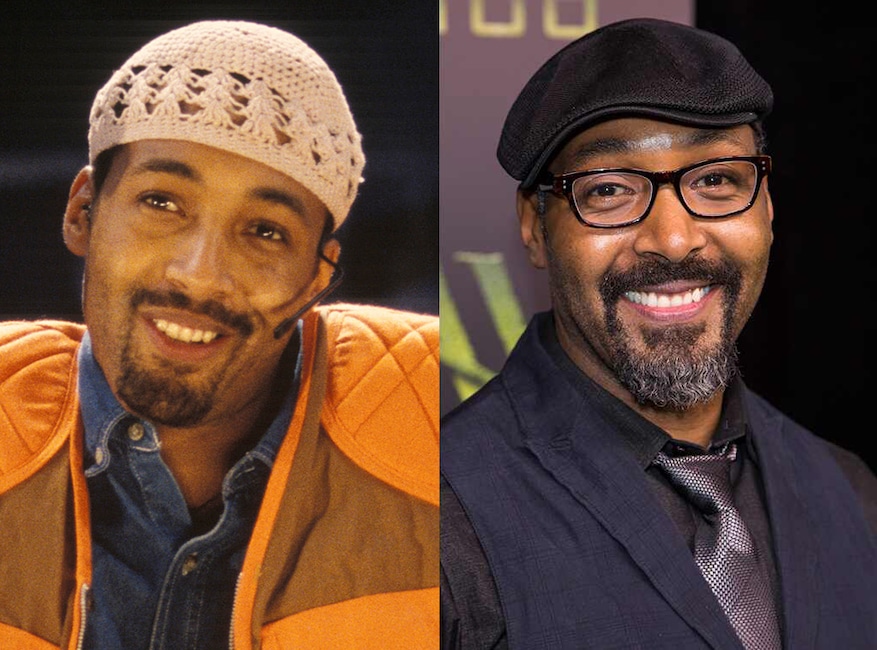 © Joan Marcus, Phillip Chin/Getty Images
Jesse L. Martin (Tom Collins)
Since originating the role of Tom, Jesse has kept busy on television, first with recurring or guest roles on shows like Ally McBeal and The X-Filed before landing the role of Det. Ed Green on Law & Order in 1999. He remained on the long-running NBC procedural until 2008. Two years after that, he returned to the stage with roles in productions of The Merchant of Venice and The Winter's Tale. After starring in the short-lived NBC series The Philanthropist and recurring on Smash, Jesse returned to TV full-time as Joe West on The CW's The Flash. While he hasn't been as busy in the film world, he did star as Tom in the film version of Rent in 2005 and appear in the 2012 film A Joyful Noise.
Article continues below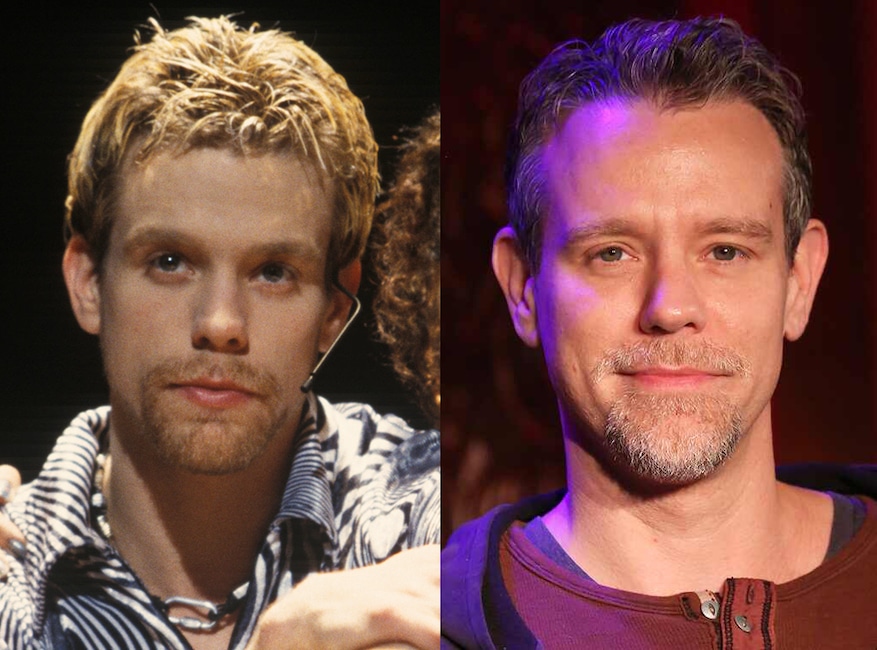 © Joan Marcus, Walter McBride/WireImage
Adam Pascal (Roger Davis)
After starring as Roger in the original Broadway cast, Adam went on to appear in stage shows including Aida, Memphis, Chicago, Something Rotten! and Pretty Woman: The Musical. Not only did he return to his breakthrough role for the 2005 film adaptation of Rent, but he joined Anthony Rapp with a second run on Broadway in 2007. He's also appeared in the films SLC Punk! and School of Rock, while guest-starring in an episode of Cold Case in 2006. In 1998, he married Cybele Chivian. The couple have two sons, Lennon and Montgomery.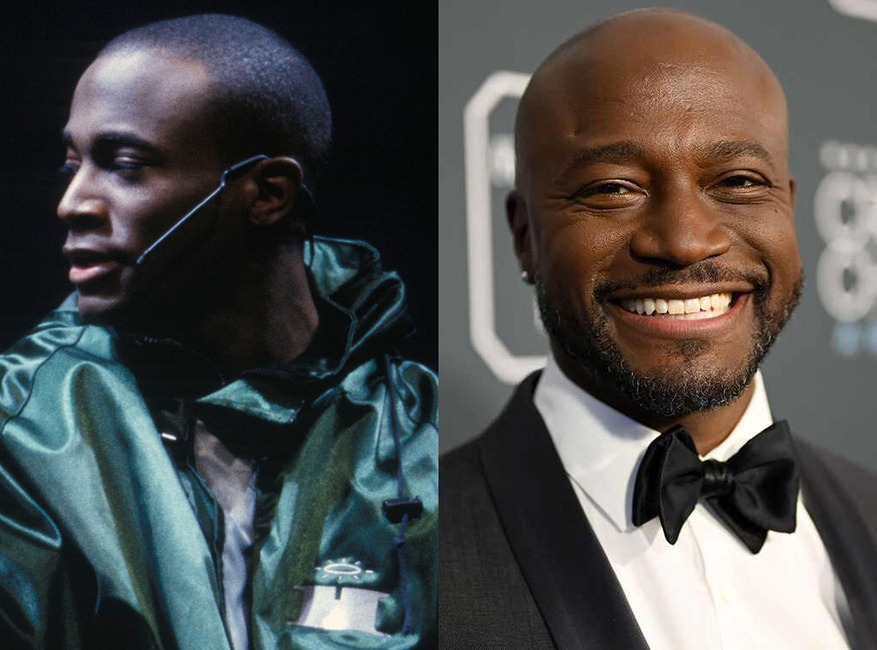 © Joan Marcus, Kevin Mazur/Getty Images for Critics Choice Association
Taye Diggs (Benjamin Coffin III)
Since playing Benjamin in the original Broadway cast of Rent, Taye has starred in the films How Stella Got Her Groove Back, Go, The Best Man, Chicago, and Set It Up and had series regular roles on the shows Private Practice, Murder in the First and All American. He also returned to the world of Rent for the 2005 film. After marrying co-star Idina Menzel in 2003 and welcoming a son Walker Nathaniel Diggs in 2009, the couple split in 2013.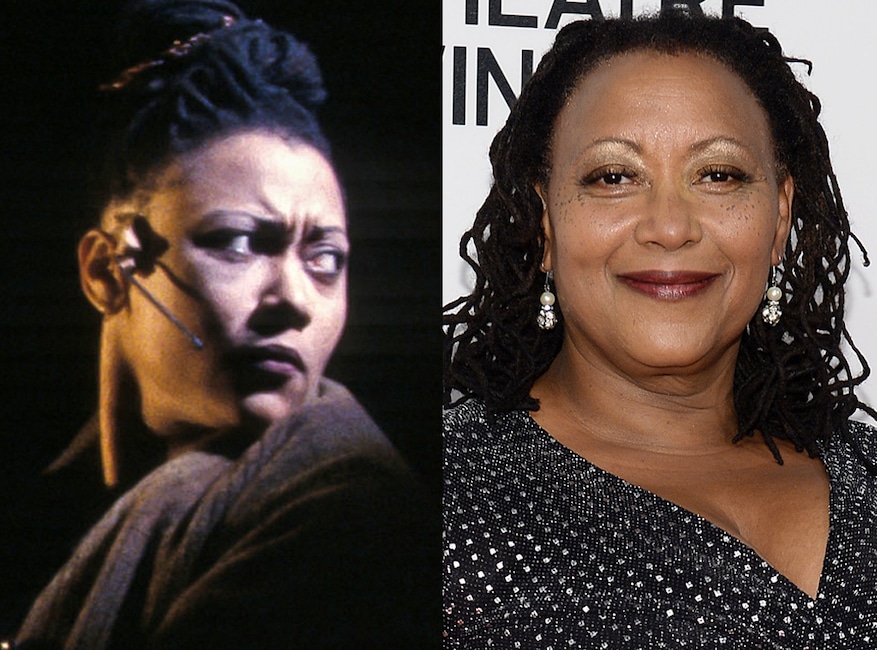 © Joan Marcus, Noam Galai/Getty Images for the American Theatre Wing
Fredi Walker (Joanne Jefferson)
After making her Broadway debut in Rent, she went on to tour nationally with The Lion King as Rafiki. She was one of two original cast members not to return for the 2005 film adaptation, stating that she wasn't offered the role due to her age. (At 33 when Rent hit Broadway, she was the eldest of the principal cast.) She was replaced by Tracie Thoms. In 2012, she had a recurring guest spot on Showtime's The Big C. In 2000, she married husband D. Browne.
Article continues below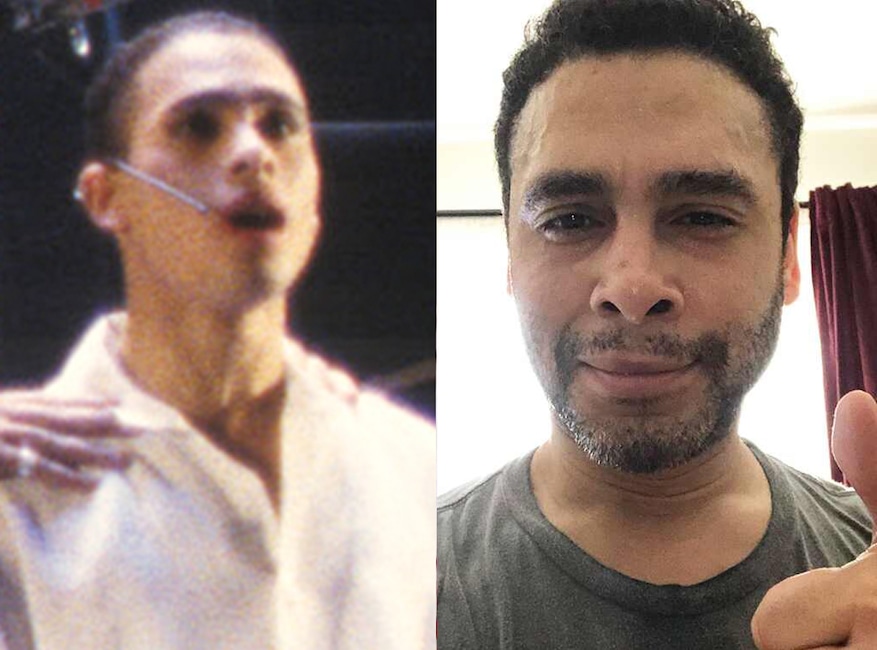 © Joan Marcus, Wilson Jermaine Heredia Instagram
Wilson Jermaine Heredia (Angel Dumott Schunard)
Since originating the role of Angel on Broadway and taking home a Tony for Best Performance by a Featured Actor in a Musical, Wilson has appeared in the films Flawless, Descent and the 2005 film adaptation of Rent, while guest-starring on the shows Law & Order: SVU, Medium, Without a Trace, Banshee and Blindspot.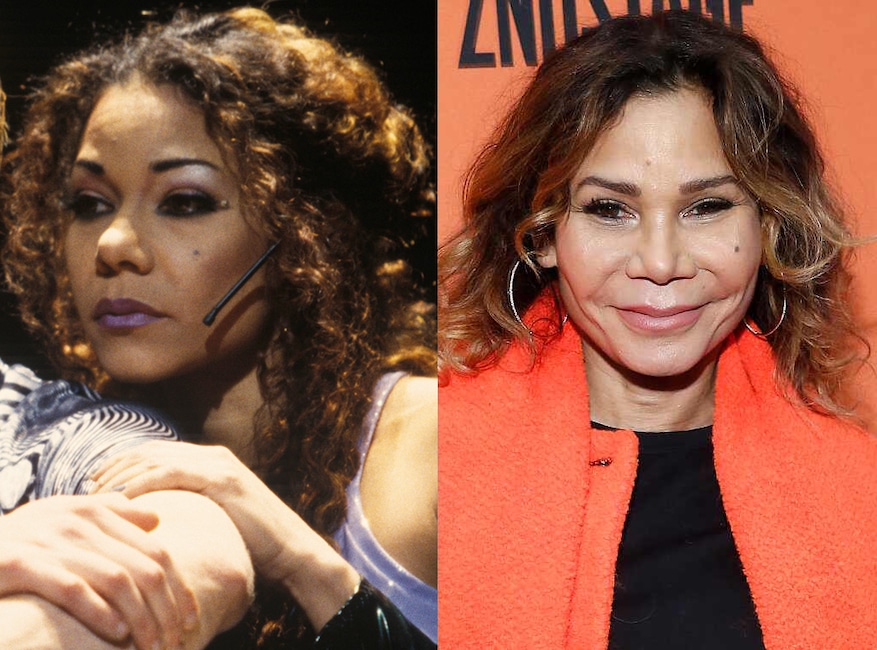 © Joan Marcus, John Lamparski/Getty Images
Daphne Rubin-Vega (Mimi Marquez)
After starring as Mimi in the original Broadway cast, Daphne appeared in productions of The Rocky Horror Show, Les Miserables and A Streetcar Named Desire. While she didn't appear in the 2005 Rent film—she was pregnant at the time of filming and replaced by Rosario Dawson—she has appeared in the films Wild Things, Flawless, Sex and the City and the upcoming film adaptation of In the Heights. On TV, she's appeared in Smash, Tales of the City and Katy Keene. In 2018, she also had a lead role in the scripted fiction podcast The Horror of Dolores Roach opposite Bobby Cannavale. In 2002, she married Tommy Costanzo and welcomed a son, Luca Ariel, two years later.
Viva la vie bohème!
Source: Read Full Article