In case you missed the drama, Snooki stormed off the set of Jersey Shore: Family Vacation last week, reportedly after yet another fight with her old nemesis Angela Pivarnick.
A neighbor who heard the yelling got to their phone with the quickness and — no, they didn't call the police, they filmed it! LOLz!
In a video, Snooki, aka Nicole Polizzi, can be seen walking away from the house, apparently towards nothing at all, shouting:
"Stop talking to me! I'm leaving! Leave me the f**k alone, this is why I didn't want to do this s**t. Leave me alone!
Leave me the f**k alone, I'm leaving! Didn't want to f**king do this s**t!"
Then comes the most intriguing line…
"She's a f**king a**hole!"
And the most lucid:
"I want to go home to my kids. That's where I belong."
It seems pretty obvious the emotions Snooki is expressing in her mini meltdown. But what was the catalyst for the explosion?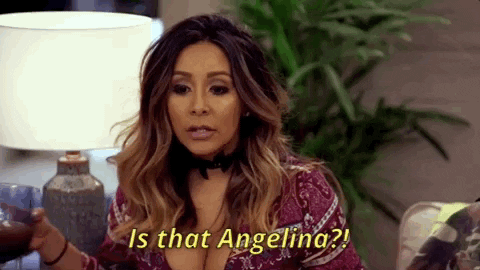 Like we said, it's been reported the fight was between Snooki and Angelina, but until now that hadn't been one hundred percent confirmed, straight from the horse's mouth.
The only thing Snooki had said about it was:
"Let them obsess."
But at some point since she clearly changed her tune, going from brushing off the attention to giving in and full-on reacting to TMZ's coverage of the incident.
Along with her It's Happening podcast cohost Joey, the mother of three went on her YouTube channel and talked fans through what happened, moment by moment. Though, as she cautioned in advance:
"I can't tell you exactly what happened cuz you guys have to watch the show."
Obviously this is something we'll see play out on Family Vacation. Thank goodness! She also added:
"I'm so embarrassed!"
Wow, that's a new one for Nicole! She's been doing Jersey Shore for how many years now? You'd think she'd be used to her tirades being captured on camera.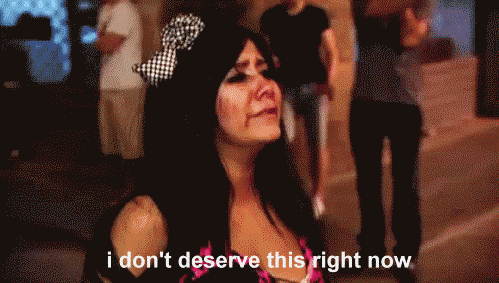 But she doesn't let being mortified stop her from explaining her side of the "tantrum":
"I can't really tell you what happened, but I will let you know that filming the rest of this season I already had anxiety because I just had a frickin' baby. So leaving my two month old to film — and by the way, I went home at night to take care of him, but they're not gonna play that in the show, it's gonna look like I slept there — but you know, leaving the baby all day to hang out with the roomies and go out… it's not something I do every day… I don't know, I just had anxiety leaving the baby."
Makes sense to us!
But that's the emotional state. We know this. What caused the blowout??
"Angelina giving me crap. That did happen, I can't tell you want it's about, but she's coming at me. In my head — mind you I had two bottles of wine — but in my head I'm thinking 'I didn't leave my kids to deal with this high school drama' and I got up and I walked out and I had a fit."
For anything more specific?
Snooki says we'll just have to watch the season.
Damn, gurl is such a good salesperson now! We'll definitely be tuning in when Season 3 continues Thursday nights on MTV.
See Snooki's full reaction to her video (below)!
Related Posts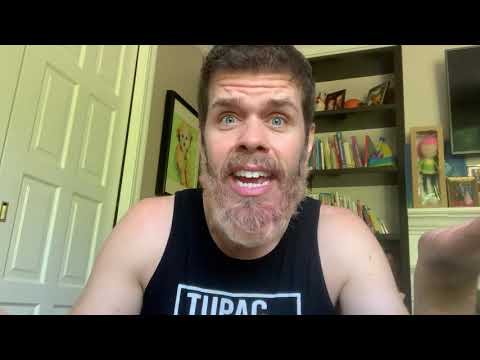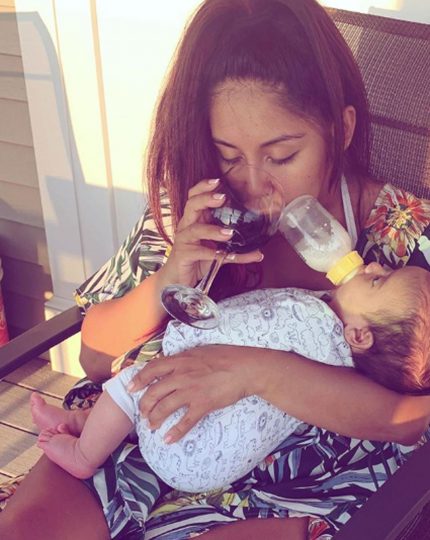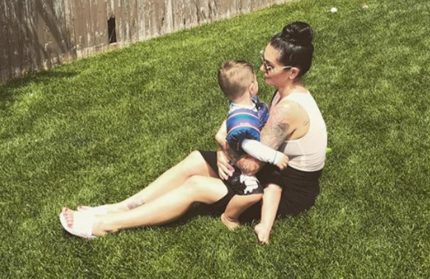 Source: Read Full Article