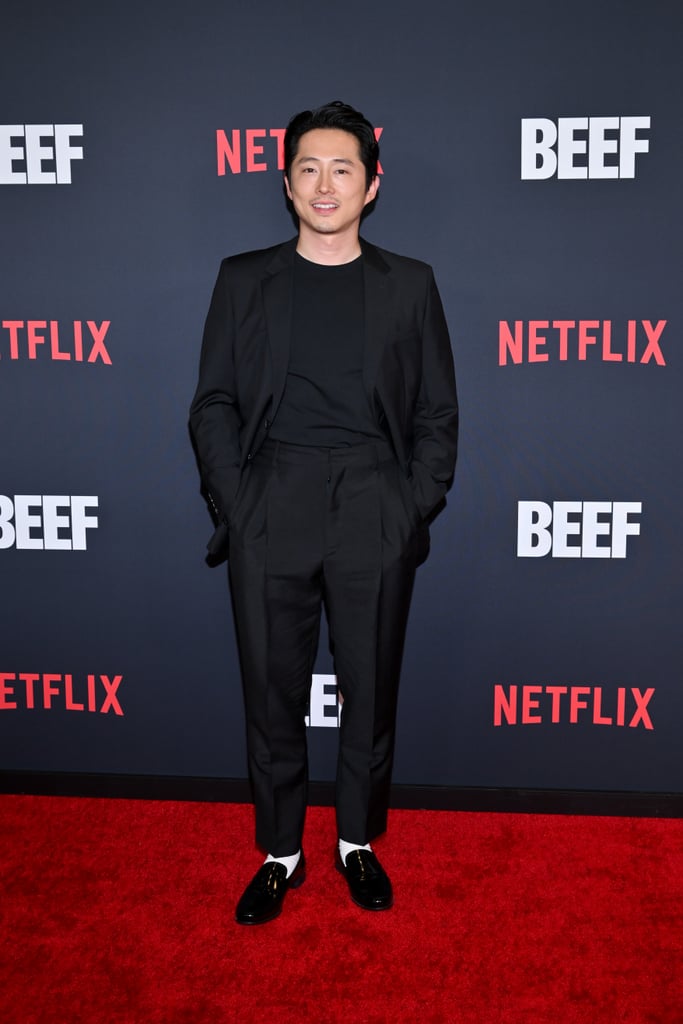 Steven Yeun and Joana Pak Are Proud — but Private — Parents of 2

Steven Yeun has been wowing fans with his acting abilities since he rose to fame playing Glenn Rhee on "The Walking Dead." He's since gone on to land other big roles, including starring alongside Ali Wong in Netflix's new thriller series "Beef." While some fans know that Yeun has been married to photographer Joana Pak since Dec. 3, 2016, not many are aware that the couple share two children.
Despite the fact that Yeun typically keeps quiet about his family life, he did previously open up about how Pak helps him prepare for some of his roles, including the 2020 film "Minari." In a February 2021 interview with W magazine, Yeun shared: "'Minari' is essentially the story of my wife's family. My wife is Korean but grew up in Arkansas, and her family first made their money by chicken sexing. They gave me some tips on how to work with the chicks."
While not much has been publicly discussed about Pak and Yeun's children, keep reading to find out all we know about their son and daughter.
Source: Read Full Article