Say what you will about the KarJenners, but they've done an incredible job of staying at the top of the news cycle for YEARS now!
Whether or not the drama is manufactured for their hit reality TV show Keeping Up With The Kardashians is sort of irrelevant; over the years, Kim Kardashian West, Kris Jenner, Khloé Kardashian, Kourtney Kardashian, Kylie Jenner, Kendall Jenner, Caitlyn Jenner, and even Rob Kardashian have seamlessly moved from scandal to scandal, only to become more popular and more influential each time!
Maybe all press really is good press, as the saying goes, and the KarJenners are living proof! Skeptical?! Fine — but read (below) and see exactly how many times this fam has been in serious hot water in the court of public opinion, only to keep rising higher and higher in the entertainment world!
So crazy! And so shrewd!!!
Contents
The White Ford Bronco
The scandal to end (or begin) all scandals…
Yes, O.J. Simpson's massive legal drama back in 1994 really did kick off the Kardashian fam's climb to fame in a lot of ways. As you might recall, Robert Kardashian Sr. was one of O.J.'s defense attorneys — and closest friends — when the former NFL star went on trial for allegedly killing his wife, Nicole Brown Simpson, and waiter Ronald Goldman in a June 1994 incident in southern California.
Robert Sr. played a major role on television in the events leading up to the trial (remember the supposed suicide letter he read on national TV, which had apparently been written by Simpson?). Then, after O.J. was ultimately acquitted in the trial of the century, the elder patriarch of the K-fam thoroughly made his name as a high-priced defense attorney alongside several other members of Simpson's impressive legal team. With it, Rob Sr.'s stock in the public eye rose quickly.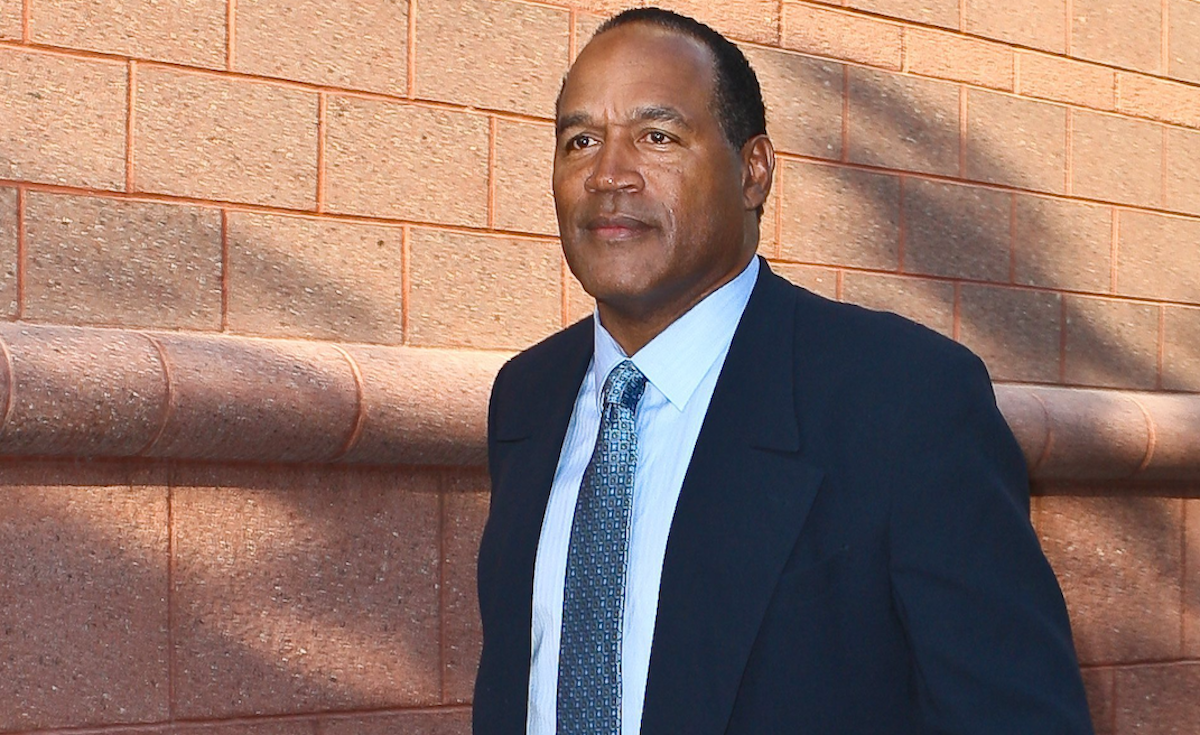 Sadly, Robert Sr. died less then a decade later, after battling an aggressive form of esophageal cancer. His untimely death left Kim, Khloé, Kourtney, and Rob without their father when all the children were still relatively young, unfortunately — but the flare for the dramatic and the ability to make the most out of a scandal both seem to have stuck with the kids… especially Rob's three daughters!
And you know what they say: the apple doesn't fall far from the tree!
Plus, it's only been reinforced lately how much this is really coming full circle, thanks to how seriously Kim has become about following in her father's foot steps! Maybe KKW won't be defending O.J.-like characters when she passes the bar exam in the future, but we can be sure Robert Sr. is somewhere looking down upon his family, very happy one of 'em has decided to make a difference in the legal realm!
The Sex Tape
Ahhh, the sex tape.
Truly the first — and arguably the biggest, most iconic, most memorable, and most infamous — of the real KarJenner scandals! Consider O.J.'s trial as the KarJenner fam's Book of Genesis, if you will, thereby making Kim's sex tape the Book of Exodus: the reality TV fam was thrust (pun intended) fully out onto the pop culture scene thanks to Ray J (RAY J!!!), never again to turn back to the privacy or anonymity of their Garden of Eden (Calabasas)!
Is this metaphor too much for y'all?! LOLz!!!!
Anyways, all it took was a few minutes of thrashing around in bed with Ray J, and Kim K. seemingly became an overnight icon. This was back in the early 2000s, of course — the tape was made around 2003, and released leaked made publicly available by 2007 — and back then, the routes to fame and celebrity were, um, different than they are today. Kim had been a stylist for Paris Hilton, among other roles, but the tape quickly catapulted her name recognition and public persona much higher than ever before.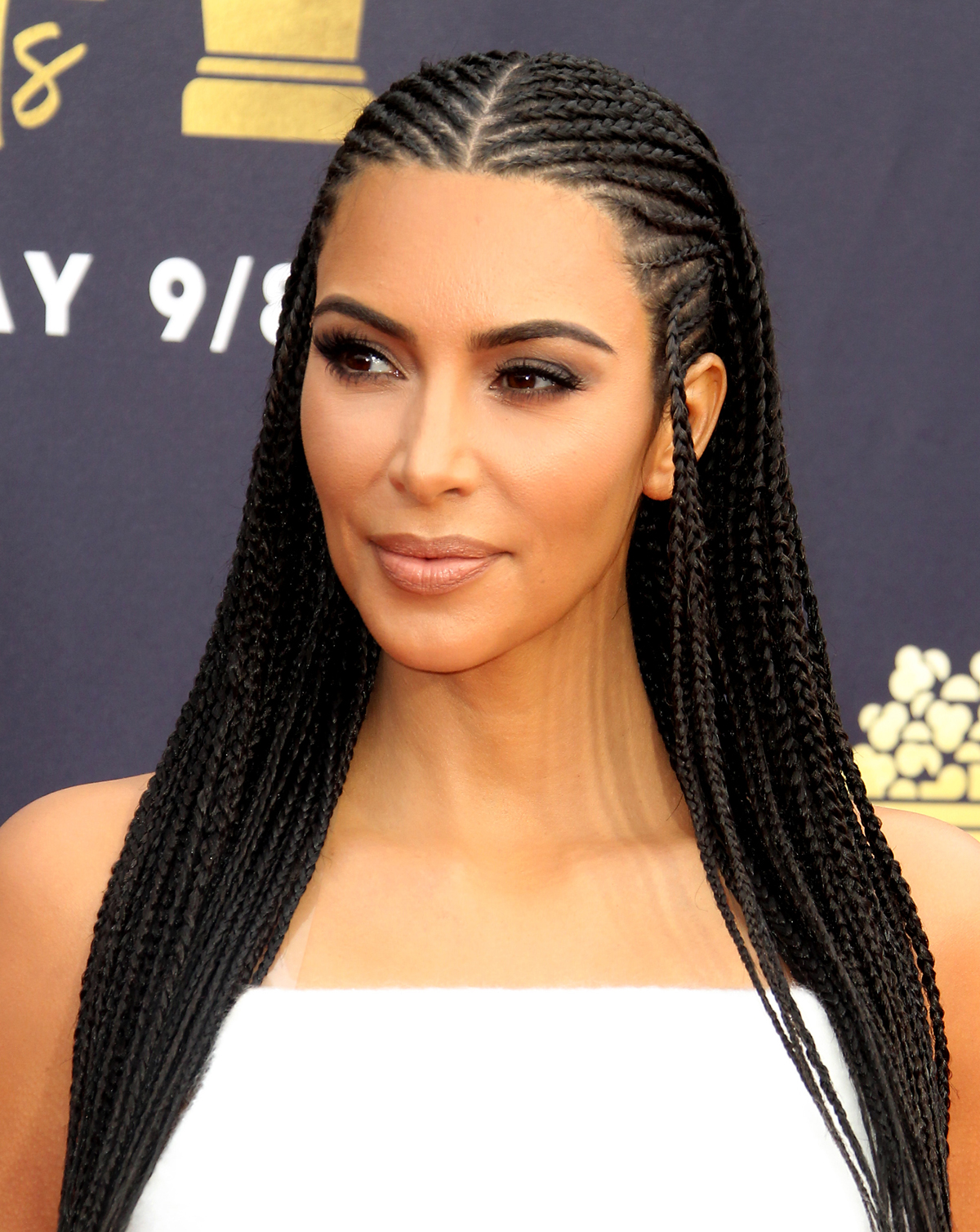 Nowadays, Kim K. & co. can play it off like the sex tape was accidentally released (or leaked without their knowledge/consent), and while it may be true, it's also a convenient way to brush off some of the taint of a sex tape while also simultaneously picking up the celebrity ball and running with it all the way into the damn end zone. Kris Jenner is a genius!
Fame whores? Maybe. Opportunists? For sure. But it's been more than a decade after the sex tape's release, and the KarJenner fam shows no sign of slowing down, nor for apologizing for how they got here in the first place.
And to think if it hadn't been for that damn Ray J… Ha!!!
The Quickie Marriage
72 days.
Just seventy-two freakin' days — the length of time Kris Humphries and Kim Kardashian were officially married way back in 2011. While it was less than a decade ago when we all lived through this scandal, it truly seems like a lifetime — or two, or three — removed, doesn't it?
At the time, it certainly seemed like the quickie marriage scandal would sink Kim, Kris, and the KUWTK enterprise forever. With Humphries crying foul about a phony marriage designed solely for the reality TV cameras, and Kim backing away SO QUICKLY after the televised and much-anticipated nuptials, it all seemed like a major mistake had been made. Surely, things would come crashing down around the KarJenners, forcing them to ride off into the sunset and effectively ending their fifteen minutes (and then some) of fame, right?!
But then a funny thing happened: Kanye West.
Yeezy had known Kim since at least 2006, and it was clear he had the hots for her as early as 2009, when he appeared to be rapping about her in his verse on Keri Hilson's hit single Knock You Down. But it was right after Kim's quickie marriage and divorce from Humphries when West finally stepped up his game and explicitly pursued the now twice-divorced reality TV star — and from there, things moved quickly.
On Halloween 2011, Kim filed for divorce from Kris; in December of that year, the NBA star responded with his petition contending the marriage was phony, and he'd been duped. The two would battle over it in court for another year and a half, but just as it all looked like it was going to sh*t for the KarJenner fam, Kim and Kanye were first spotted in public together in March 2012 — not even six months after Kim's quickie marriage fizzled.
And seemingly overnight (again!), the scandal became sell-able, because Yeezy was attached, and we were all collectively fascinated by it… proving that the KarJenners were further here to stay. From there, as they say, the rest is history — and Kimye now has an ever-growing brood of adorable children, to boot!
Where's Rob?
Rob Kardashian has gone through it for some time now.
The only son of the very tight, loving Kardashian brood, Rob has been particularly close with older sister Khloé, but aside from their relationship he's proven to be stand-offish at best — and distant or absent, at worst — when it has come time to help build the reality TV empire.
For years now, he's dealt with weight gain issues — not specifically due to any health-related problem as far as we know, but more a response to some of the stressors in his life: fame, failed relationships, public scrutiny, and more. There are times when he's been on the right track, appearing to be healthy and motivated to lose weight, but he's also fallen off the wagon repeatedly, forcing himself to start over again a couple times, as well.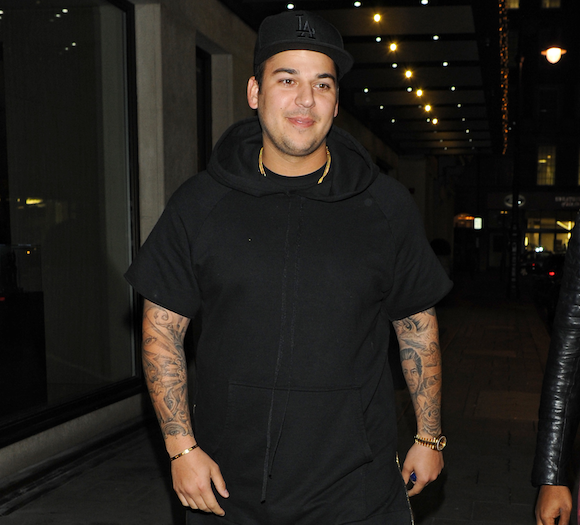 Rob's business lines haven't succeeded nearly as much as other KarJenner ventures, either. His sock line Arthur George continues to be a thing, but back in 2018 money troubles forced Rob to sell most of the stock he owned in it back to momager Kris. Not ideal…
Furthermore, major custody and relationship problems with ex-Blac Chyna (more on this below) have placed some pretty significant money problems upon Rob, too, forcing him to pay tens of thousands of dollars in child support every month. Though the KarJenner son has appeared moderately healthier and happier on more recent seasons of KUWTK, after a long absence from the show, there's still a long way for him to go to catch up with his high-performing sisters!
Here's hoping he gets back on track… once and for all!
Everything Blac Chyna
Blac Chyna has been one hell of a thorn in the KarJenner fam's collective side for several years now — and she likely isn't going away any time soon!
Forever linked to Rob by the couple's adorable offspring, Dream Kardashian, Chyna will always be involved with her baby daddy. In some form or another, she figures to continue to cash child support checks on Rob's dime, too. But this isn't the only thing keeping her around to fight for her career!
For years now, Chyna has been embroiled in a lawsuit with the KarJenner clan, fighting to get her quickly-canceled reality TV show off the ground and grab her own little piece of the Kardashian dream (no pun intended, Dream). KarJenner sisters have been deposed, Chyna has gone off and started a new reality show on her own, and the legal battle continues to rage — especially as Chyna has hinted she may give Dream an on-camera role in at least one of her reality TV ventures!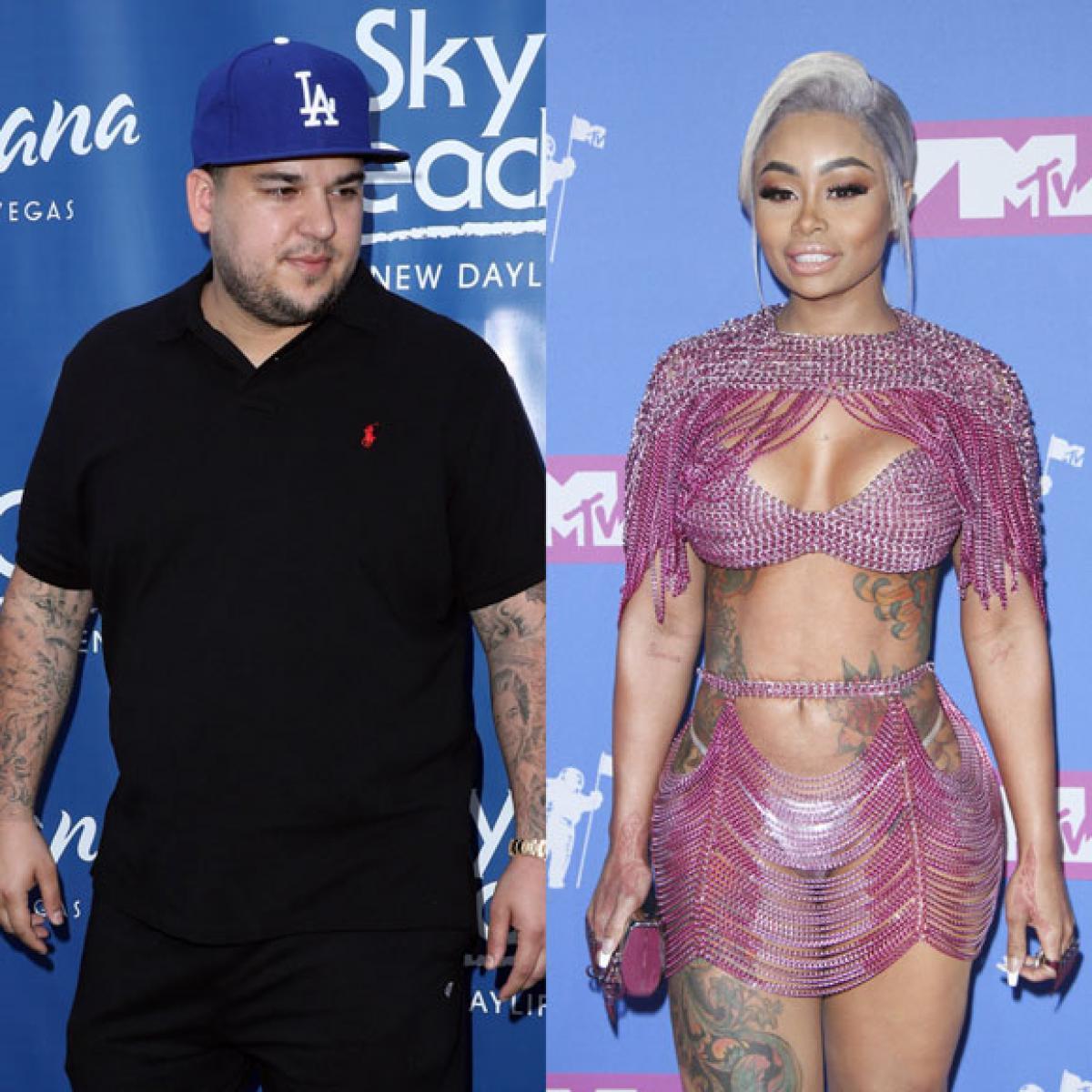 The Kardashians have been loathe to deal with Chyna, opting for as little contact as possible with the young mother, especially after she had a major falling out with Kim on top of her breakup with Rob. It appears they will forever have to be a part of each other's lives, though — especially Rob, who alternates his time between working well with Chyna to co-parent, and publicly battling her in a way that makes everybody involved look bad.
Chyna's here to stay in so many ways, though — expect much more drama to keep floating around her life, and Rob's, and by extension the entire KarJenner clan! That's to say nothing of her tumultuous private life, either, which now includes MAJOR in-fighting with her mother, Tokyo Toni, and high drama with numerous new BFs as well, as Rob is fully out of the romantic picture.
Take a step back, girl! You're doing too much!!!
Lamar's Saga
Poor Lamar Odom. He went through hell and back while married to Khloé Kardashian — though, to be fair, his cheatin' ways put Khloé through hell, too. Lamar first popped on the scene as the man to eventually win Khloé's heart, after the reality TV maven dated — and broke up with — a slew of other NBA stars and other high-profile figures.
But Lam-Lam had staying power, an adorable sweet tooth, and the laid-back personality and calm, sensitive nature to perfectly match Khloé's sometimes loud and boisterous ways. The pair even got greenlit for their own show, Khloé & Lamar, which had a successful (but short) run alongside KUWTK.
And then, it all came crashing down.
A horrible drug addiction turned into a failed relationship, forcing Khlo to quickly split things off with the former basketball star. Then, in struggling to come to terms with the end of his athletic career, Odom turned even heavier into drugs before nearly killing himself with an overdose at a notorious brothel in Nevada.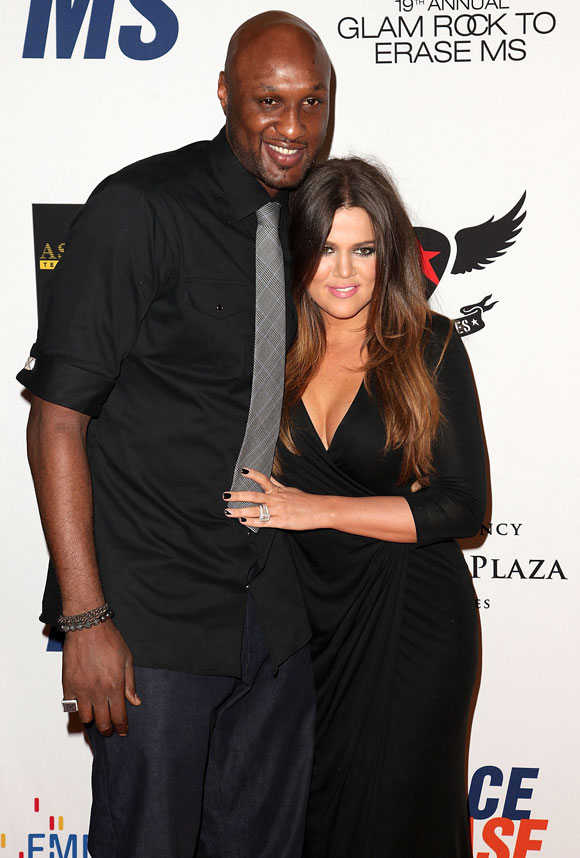 This proved to be rock bottom for the former athlete & TV star, and he spent months recovering after nearly dying from the overdose. Khloé was by his side for most of it, even after having moved on romantically; to this day, she cheers him on as he continues to get back on his feet.
And though things continue as an uphill battle in some ways for the now 39-year-old former NBA star, he's got more emotional support from friends and loved ones than he's had maybe at any other time in his life, which bodes very well for the future!
It's easy to wonder what could've been between Khloé and Lamar, had the timing been right… but we're just glad he's still alive and trying really hard to make things right again!
Kylie's Exes… and Her Pregnancy!
A billionaire she may be, but Kylie Jenner has taken a roundabout way of getting to adulthood thanks to — among other things — one VERY questionable choice in male companion: enter, Tyga.
The rapper was as sketchy as they come when he dated Kylie. He reportedly didn't pay any of his bills (and likely required her to pay for a lot of their activities), while astonishingly taking credit for her success as Kylie's makeup biz began to blow up! He was caught brandishing handguns at clubs, and even had someone pull out a gun on him as Kylie was there looking on! WTF, man?!
The rapper was the worst trio: dangerous, cheap, and fake. Guess you've gotta make those mistakes with bad exes at some point in your life, though, right Perezcious readers?! It's better early than late in life…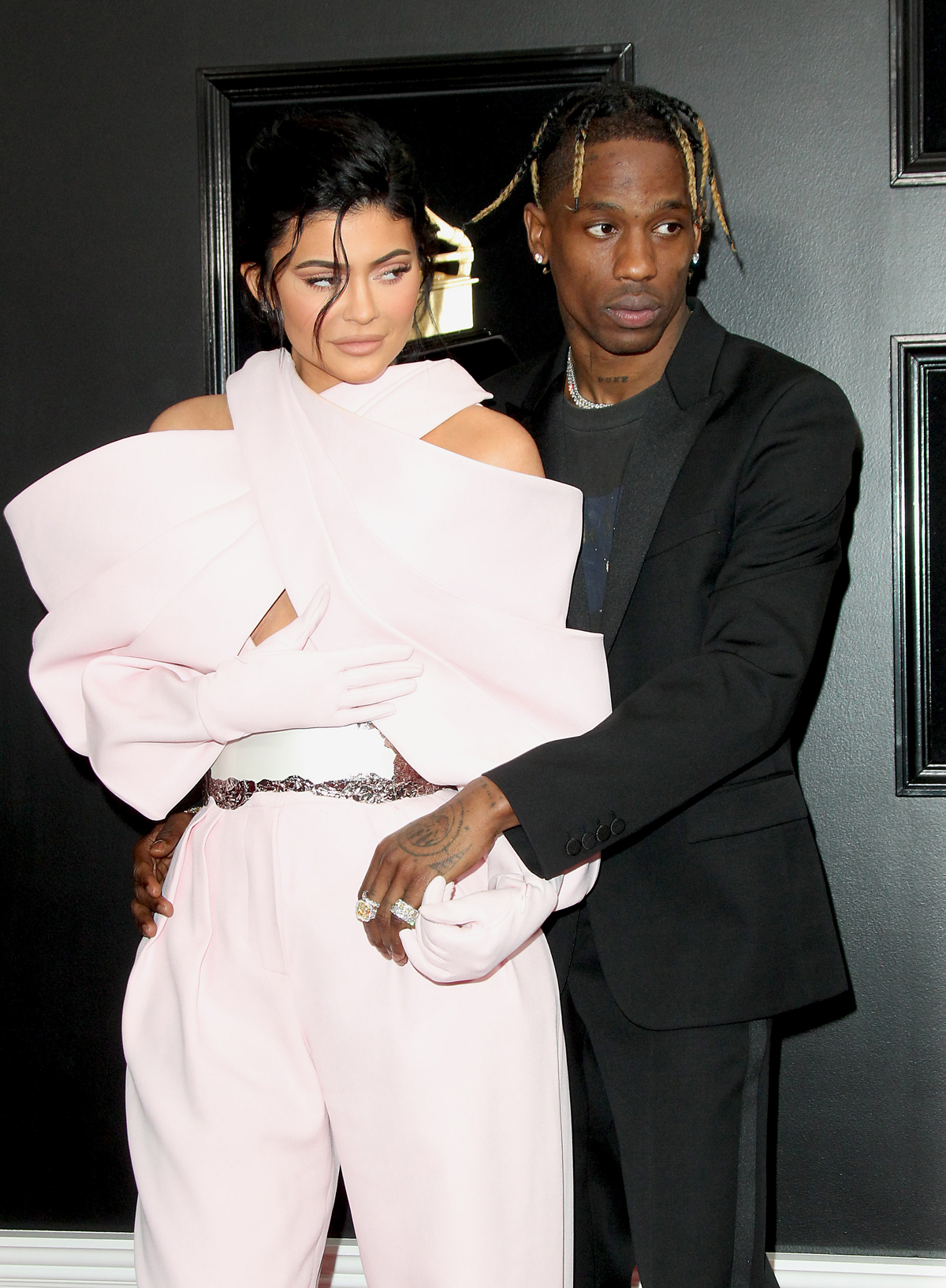 And then, there's Travis Scott.
You know, we sort of take this one for granted now as no big deal, because Kylie and Travis are so adorable together — and they're such great parents to young Stormi Webster. But right around the time Kylie first became pregnant do y'all remember how unbelievably controversial everything was??? And the fam just clammed up about it, opting to deny, and deny, and deny, until — poof! — Stormi was born! Surprise!
Kylie's super-secret pregnancy as a teenager was a HUGE scandal which rocked KUWTK and the entire KarJenner fam for quite some time, with tons of social media speculation and reaction which grew and grew, up until Kylie finally owned up to everything after Stormi's birth.
And now, like we said, it's all water under a bridge. They are GREAT parents! And billionaires to boot, too!
So much for THAT scandal!
Caitlyn's Downfall…
What started as a relatively amicable divorce of two long-time partners in Kris and Bruce Jenner became arguably one of the biggest entertainment news stories of the decade when the former Olympian announced he was transitioning. Months and months of endless media speculation turned into the iconic Vanity Fair cover story, an ESPN achievement award, and a major reality TV opportunity — all of which seemed to come and go with much fanfare, and relatively few rumblings behind the scenes for the KarJenner fam.
But then, the infamous tell-all book came out. And shortly after, Caitlyn's pro-Donald Trump opinions bubbled up to the surface.
And somewhere along the way, Caitlyn Jenner became persona non grata in the family, as well as with much of the rest of the celebrity world.
Caitlyn's book is really what sat at the center of the controversy, at least as far as Kris was concerned, for the momager didn't care for how she was portrayed during the ex-couple's long-time marriage. It broke the KarJenner daughters away from Caitlyn, too, isolating the former Olympian away from the extended family.
For much of the rest of the world, Caitlyn's difficult-to-reconcile support of Trump proved to be a bit too much to take, too. Eventually, Caitlyn back-tracked on her public lovin' for the Cheeto-In-Chief, but even that was too little, too late.
And while I Am Cait burst onto the scene with much interest at first, eyeballs quickly moved elsewhere when Cait simply proved to be a bad TV star. The show was quietly nixed after just two seasons. Now, Cait lives in relative solitude up in the high hills of Malibu, rarely interacting with the fam and generally keeping to herself and her own company, though she does deal with some serious wildfires from time to time.
Honestly, natural disasters aside, maybe Caitlyn's relative separation from the fam is for the best. Hell, she doesn't even know which daughter is which sometimes!
Taylor Vs. Kimye!
There's a long history between Taylor Swift and Kanye West (remember "I'mma let you finish, but…"?), but things all really came to a head when Kim got involved with a sneaky recorded phone call… and all three are still feeling the ramifications of things years later!
Let's head back to 2015, when Kanye rapped the infamous line "I feel like me and Taylor might still have sex / Why? I made that bitch famous" in his new track at the time, Famous. He immediately received significant backlash for the line, which referenced his award show interruption of the then-country superstar, but Yeezy covered it by claiming he and Taylor "had an hour long convo" about the line, and she apparently thought it was funny.
Taylor's camp IMMEDIATELY denied the claim, saying Kanye didn't call to ask about the line, but rather to ask her to promote the song to help sell records. Which, Yeezy, dude… not a great look, if true.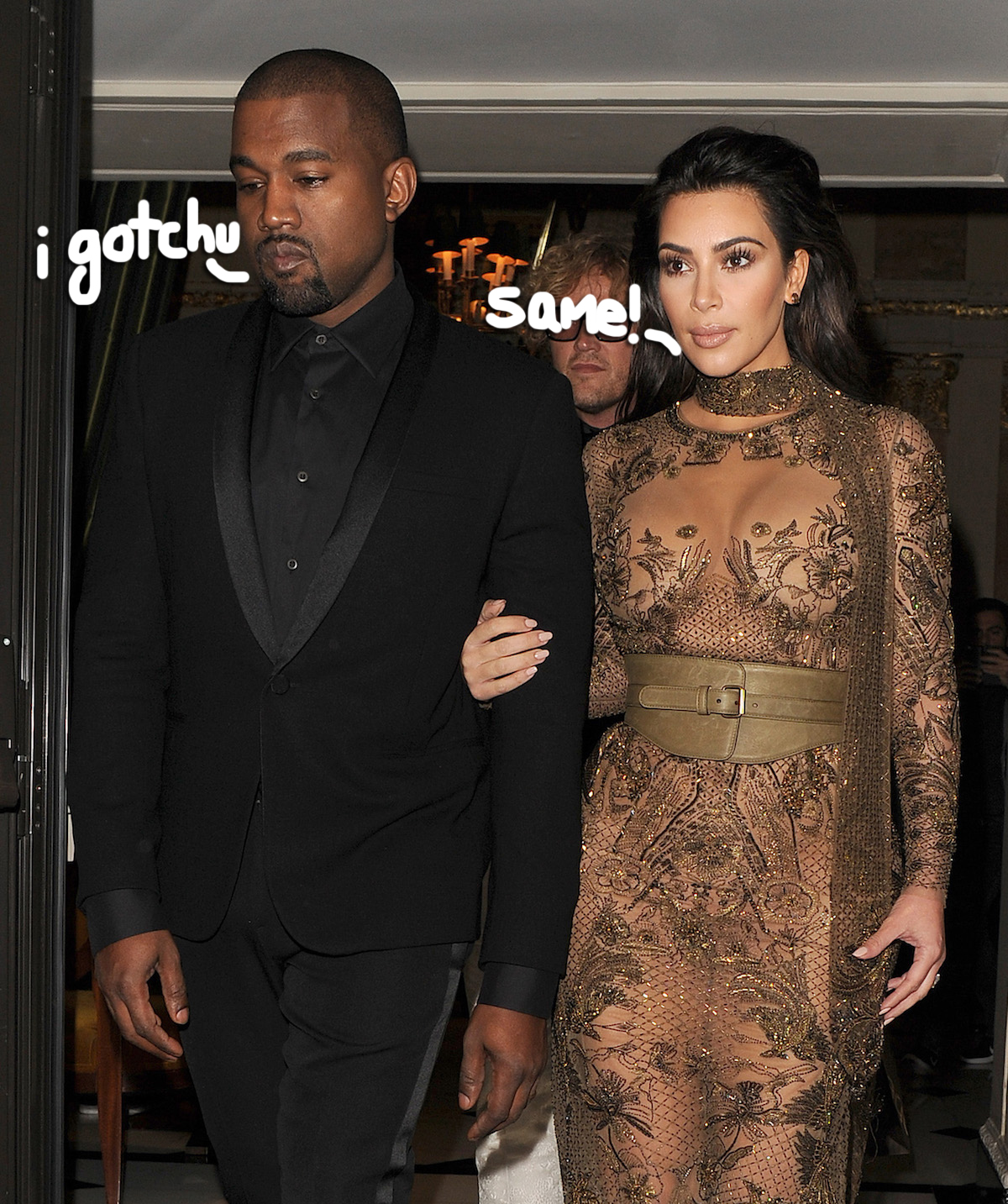 Things soon bubbled over, though, when in June of 2016 — on National Snake Day, no less! — Kim posted the surreptitious recording she'd apparently made of that infamous phone call between Taylor and Kanye. The recording seemed to exonerate Kanye as the audio appeared to make clear Taylor knew at least some of what was going on in the song.
Taylor's camp still denied it, though, arguing Swift was never made aware she'd be referred to as a "b**ch" in the song, and had she known it, she'd have never gone through with it. Fair enough! But Kim's actions and snake call-outs effectively won the day for Yeezy. It was all followed up by Taylor sending her now-infamous message to the world: "I would very much like to be excluded from this narrative, one that I have never asked to be a part of, since 2009." Amen, girl. Amen.
Taylor's follow-up album in 2017 included Look What You Made Me Do, which took a few shots and Kanye and Kim. In fact, the whole Reputation album seemed to subtly and completely address the drama and backlash Taylor faced after the secretly recorded phone call broke through — and social media couldn't stop talking about it!!!
The feud is ongoing, with recent events — like Scooter Braun buying up Taylor's old music catalog — reigniting things here and there. Whatever the case may be, we can only wonder whether this is the last we've heard of the feud…
Kendall's Strange Decisions…
For the most part, Kendall has done a decent job of keeping herself away from controversy and scandal, opting to stay relatively low-key with her relationships and friendships. She's also worked hard to move up in the modeling world, so it makes sense she'd at least be a little more measured in the pursuit of reality TV fame relative to her more high-profile sisters.
But Kenny REALLY f**ked up with ad campaigns on two different occasions — and both scandals created major self-dug holes she had to later crawl out of to try to make good.
First, as many of you probably remember, was the dreadful Pepsi commercial. In the video, which Pepsi quickly deleted from their YouTube channel but you can still watch online (below), the super model joins a protest and walks up to a cop, offering him a Pepsi and seemingly singlehandedly diffusing a very tense social situation:
And absolutely NOBODY bought it.
Cries of white privilege and ignoring the realities of police brutality and free speech infringement ran rampant, and Pepsi was forced to walk back the campaign almost immediately.
But not only was it disappointing to see Kylie's older sis miss on such an obvious social and cultural level (why would you co-opt protests to sell soda?), it also made us wonder: what about the ad could possibly make anyone want to drink a Pepsi, anyways? The whole thing was absurd on its face, while also being disrespectful to legitimate protest movements like Black Lives Matter, and Kenny caught some very well-deserved heat from it.
Fast forward a couple years, and we find ourselves in the same damn boat, with the same damn captain (Kendall), only she's caping for a new company: Proactiv, the pimple-popping line of products shown endlessly on late-night TV advertisements.
One January day in 2019, Kendall released a very cryptic video in which she appeared extremely vulnerable, telling her fans she had to get something off her chest about a problem she'd been dealing with for years. Fans speculated there was a mental health reveal ahead, or maybe even a coming-out of the closet. Tensions and interest both rose as Kris openly praised Kendall for being "brave" on the momager's Instagram account, leading pretty much everybody to think something serious was about to be revealed.
But no, no, no… not for brand-obsessed Kendall, who instead pulled a bait-and-switch on the fans and surprised them with this underwhelming reveal days later (below):
Yep… Kendall became the spokeswoman for Proactiv.
And the issue she'd been dealing with all those years was (drumroll please)… acne.
Some big reveal!
We get it, acne sucks, we're not trying to minimize it and we know it can be a serious medical condition for people who suffer from big-time breakouts. But the way Kendall sold it on video, only to reveal the end result was an ad campaign?!
Girl, please. You're canceled!!!
The Lord And His MANY Ladies
Lord knows Lord Disick loves all of his lovely ladies! (Say that three times fast! Ha!)
Scott's scandal isn't so much a one-time event as it is a long descent into craziness. Seemingly together forever with Kourtney — the pair first met in Mexico way back in 2006, and eventually called it quits in July 2015 after three children — Scott's behavior alternated between crazy, wild, bizarre, and honestly sort of fun (at times). The Lord, as he called himself, was charming and flashy when he wanted to be around Kourt, but he could never quite settle down and ditch his old party-boy ways, even after the couple started having children.
The death of both of his parents in quick succession greatly affected Disick, too, and countless episodes of KUWTK center on him leaving the family for a business event, only to show him getting wasted at a club or behaving badly somewhere late at night without Kourt. He was a cheatin' mess, too, first hooking up with a stylist behind Kourt's back and later going back to ex Chloe Bartoli during some of his darkest days.
Lord knows (pun intended) the poor momma must have been exhausted when she finally broke things off for good with Scott in July 2015 — again, after he was spotted with Bartoli down in Monte Carlo, no less.
But in some ways, the best part of this drama was just beginning…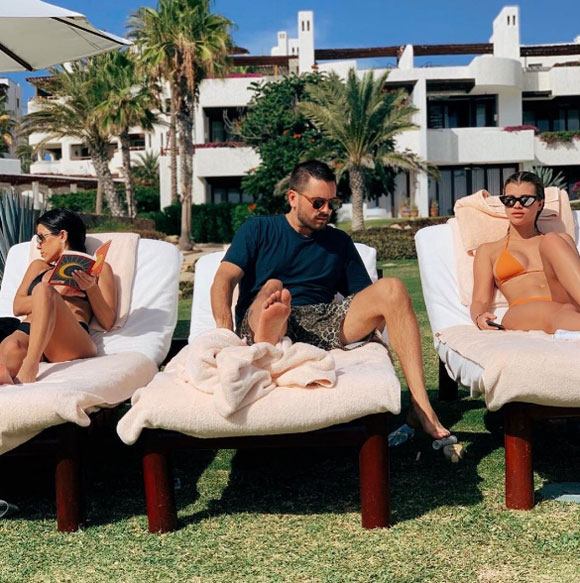 Maybe it's just sort of ironic with this family: things the outside world considers to be the most dramatic often aren't. Like, at all.
Case in point, as we touched on (above): Kylie's seemingly seamless pregnancy; to the outside world, the knocked-up teen seemed like gossip fodder and the source of endless controversy. And yet Kylie has turned into a well-balanced, loving, completely normal mom! No drama on the horizon, and Stormi endlessly loved and forever cared for. Nice!
Apply the same principle to Scott, then, because after breaking up with Kourtney, he brought Sofia Richie around the fam — and his three children — with pretty much everybody in the world expecting a BIG blow out sooner rather than later. But it never happened! As awkward and scandalous as Sofia's presence has been at times, even more awkward (or inspirational?) is how all the KarJenner women continue to make the best of it.
Kourtney and Sofia both vacationed with Scott (pic, above) and the kids for a bizarre family love triangle at point in 2019, and Disick's baby momma seems cool — or, at least, content — to allow Richie around the little ones. Plus, in the wake of the Jordyn Woods scandal (more below), Sofia has been getting closer to Kourtney's little sis, Kylie. For now, at least, a potential major third wheel/love triangle situation is proving to be… normal?
Just how Scott drew it up, right?! Crazy!!!
Khloé & Tristan
Tristan, Tristan, Tristan…
The most recent of the KarJenner scandals to date centers on Tristan Thompson, who couldn't leave well-enough alone and had to go and cheat on his supposedly beloved baby momma Khloé with **checks notes** Kylie Jenner's best friend?!
Tristan, dude, really???
Now, to be fair, Khloé and Tristan had been on the outs for some time when the alleged offense took place, but it marked the nail in the coffin for their relationship, forever forbidding Tristan from ever getting back in her good graces. And for good reason! It was cheap, and tawdry, and trashy, and stupid!
And it made for totally good gossip fodder, too! Just sayin'!!!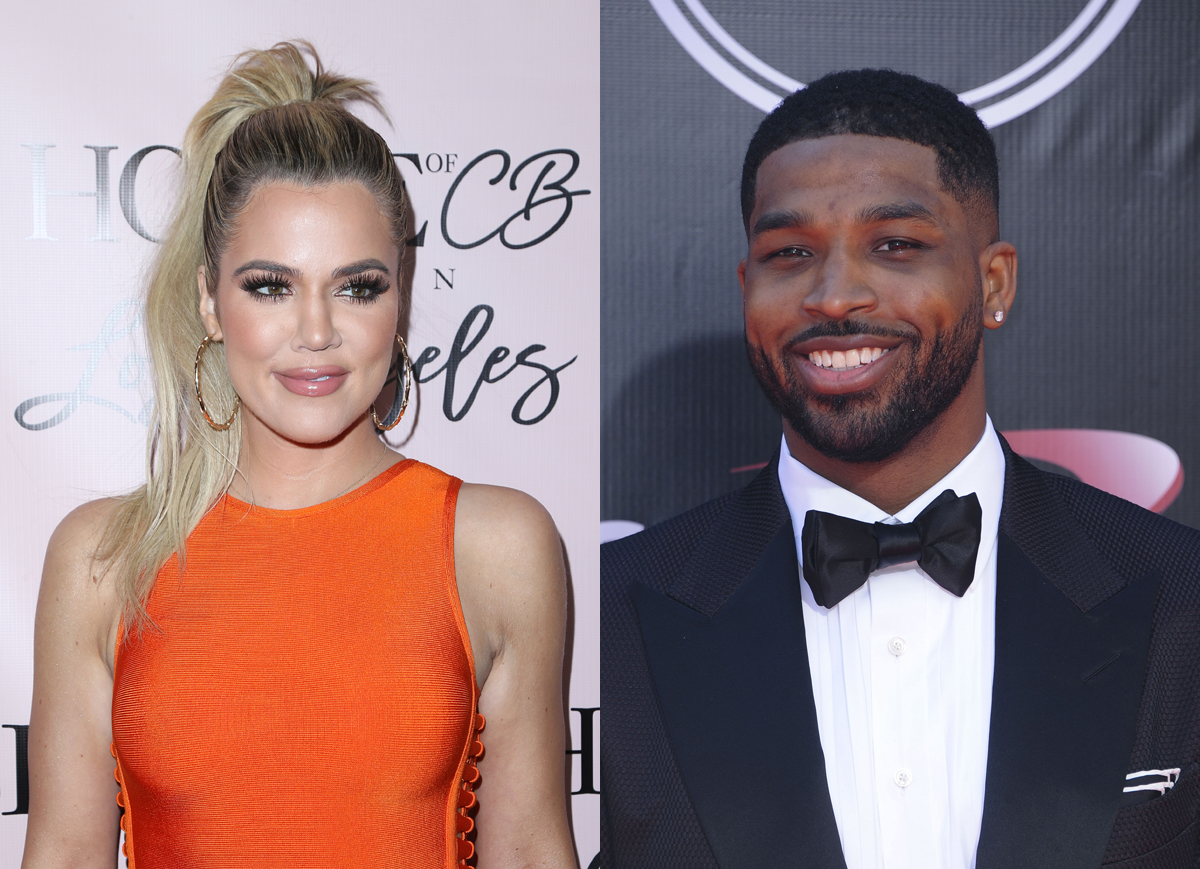 One night after a long evening of clubbing, Tristan found himself chilling at home with a few people, including Jordyn Woods. One thing led to another, and he and Woods began to make out, as the story goes. Now, there was apparently no sex involved — but even just the offending kiss itself was enough to seal the deal. Word quickly spread back to Kylie, and then to Khloé, and then hell unleashed.
For one, Tristan was done — for good. Not surprising, nor particularly heartbreaking at this point. See ya, bro!
But the real story in the fallout was Jordyn. Kylie's longtime BFF from way back before the family was really, fully famous, Jordyn had been through it all with the younger KarJenner girls. And in the flash of a moment, after a night of smooching Tristan, she lost it all. Forced to move out of Kylie's house, the KUWTK fam disowned Woods, leaving her high and dry without the best social connections she's ever going to have. Yikes…
Khloé and Kylie both seem to have recovered pretty well from this one, of course, but it's not to say it wasn't a hell of a thing to go through at the time.
AKA… just another day in the life for the KarJenner women!
__________
Whew!!! There you have it, Perezcious readers! Exhausted yet?!
We're dead-tired after re-hashing ALL these scandals — and surely there will be many, many more in the years to come!! How do the KarJenners do it year in and year out?! Oh, right — it's all about the Benjamins. What a life… but it must be nice! Crazy, but nice!!!
Reactions, Perezcious readers?! Sound OFF in the comments (below)…
Related Posts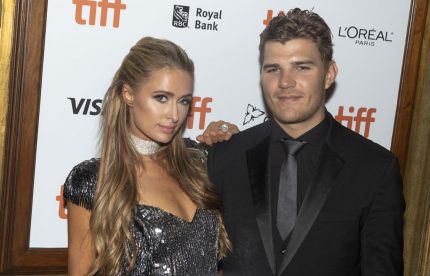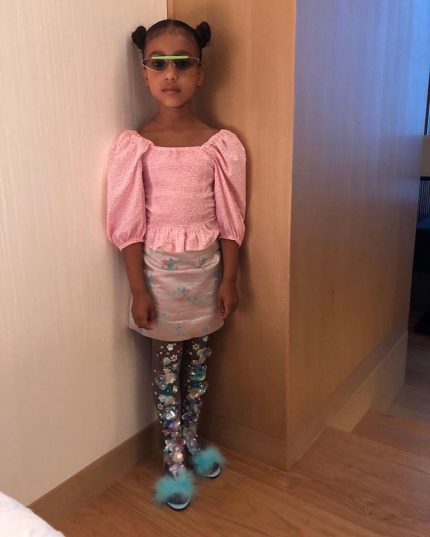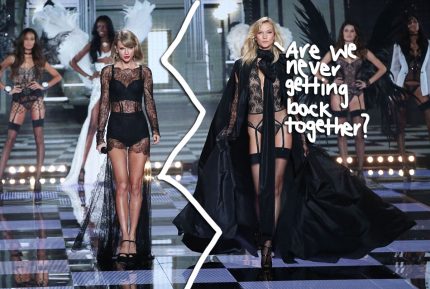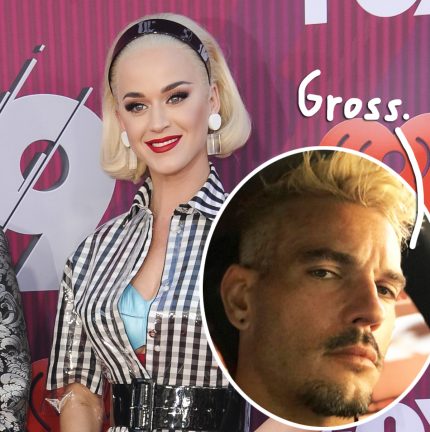 Source: Read Full Article